WPT To Bring Fathers And Sons To The Poker Table Together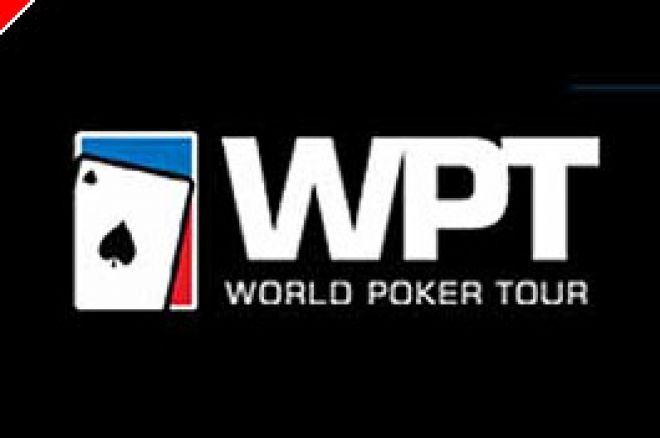 The World Poker Tour announced on Wednesday that there will be a unique, first time format for one of their special tournaments that will be taped after the wrapup of the WPT's World Poker Finals at Foxwoods Casino in Connecticut this week.
The unique tournament is called "Fathers and Sons" and will feature six two man teams that bring family pride on the line on the felt. Leading the list of competitors will be the "First Family" of poker, Doyle and Todd Brunson, as they square off against Barry Greenstein and Joe Sebok, Barry and Jeff Shulman, WPT champion John Stolzmann and his father Steve, and WPT winner Mike Simon and his father Romeo. Marking the first time that he has stepped to the tables for a WPT event, Vince Van Patten will put his headset aside as he and his father, actor Dick Van Patten, complete the lineup. Mike Sexton will announce the action alongside the Professional Poker Tour's announcer Matt Corboy.
What will make the tournament unique is the "tag team" format that will take place. The six duos will play as one player, with the sons starting off the event. At any point in the tournament (even in the middle of a hand), the father can "tag out" his son and take over the play. The real surprise, however, comes once there is only one team left. At that point, father will go against son heads up, and the winner will walk away with a $25,000 seat at the 2007 WPT Championship.
"We wanted to create a unique special that would bring a fun and emotional perspective to poker playing families," said Robyn Moder, Executive Vice President and Co-Founder of the WPT. "Millions of Americans engage in weekly family poker matches and pride is often the biggest stake in the prize pool. What better way to show our viewers how the pros handle the pressure." The tournament's eventual results will be show on Fathers' Day in 2007 (June 17th) and will not only be an excellent demonstration of poker but also will be a tribute to the familial nature that poker can sometimes show.
Ed Note: Sign up with your dad at Bodog , and take his money...Just like you have been doing most of your life.