'Little Blue Book' Solid Follow Up For Phil Gordon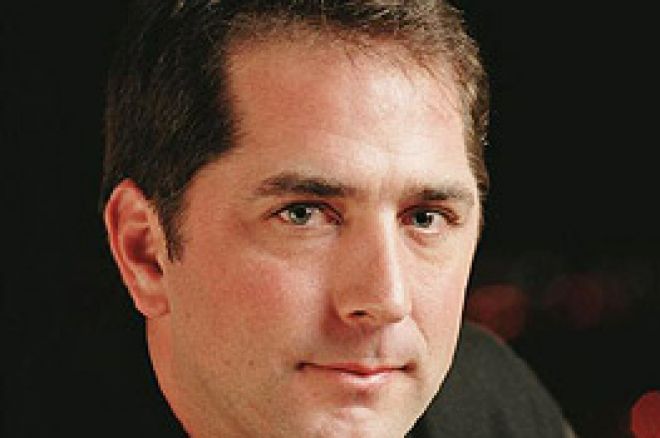 Far beyond his already poker playing abilities, poker champion Phil Gordon has become one of the best poker teachers around. From his initial poker opus, "Poker: The Real Deal" to his "Little Green Book" (and the addition of his Expert Insight DVD "Final Table Poker"), Gordon has been able to rapidly accelerate the learning curve of any poker player at any level. Now comes the crowning achievement for his writing endeavors, "Phil Gordon's Little Blue Book" which nicely caps his instruction from his previous efforts.
"Phil Gordon's Little Blue Book" (available now in any bookstore or online outlet for around $21.00 U. S., $25 Canadian) basically is Phil's demonstration of all of his teachings through his other outlets. He takes a variety of hands from his poker experiences (be they online or live) and ably shows the execution and thought processes that he used in each situation. Over the 379 pages that make up the book, any player or any experience can sit back and review critical decisions that show up for anyone at the poker tables, but what makes the "Little Blue Book" very exceptional is the demonstration of a process that, while Phil demonstrated on the "Final Table Poker" DVD, puts into print for the first time.
The process that he demonstrates is, as he states in the book, the method to the madness of the poker player that is Phil Gordon. He starts by determining what his potential actions are and the logic of why each action would be appropriate. At the end of this process, he then will make the resulting action and details out the final result. Whether it is good or bad, he then will follow up by demonstrating the merits of his actions and what, if differently, he could have done to change the outcomes.
These processes are the crux of the book and range across the board, from sit and goes and other online events (admittedly, it would be difficult to fully use Gordon's methods in the lightning fast online world) to his professional highlights, including his World Poker Tour championship and his performances on the World Series of Poker stage. Most remarkable is his recounting of the 2001 World Series Main Event final table, where he was able to lay down pocket Kings to Phil Hellmuth's pocket Aces at a critical moment (in the book, Phil G. accurately and thoroughly details how he came to the decision), which is worth the price of admission alone.
Other than the thorough poker information that made the "Little Blue Book" a powerful and useful part of my poker library, there were a few other things that made it palatable to any poker fan or player. It is written in a very easy to understand style; Phil doesn't delve into a labyrinth of statistical and probability-based reasoning. He prefers a much more straight forward style which, for most players, is an excellent approach to take.
Secondly, the book actually had me chuckling at many points. For those who have seen that Phil has a sense of humor from his time on "Celebrity Poker Showdown", the "Little Blue Book" has some demonstrations of that sense of humor. Even when you are studying his thoughts and decisions, it is still a good idea to entertain the reader, and Phil does that very well. It even sometimes seems as though he was reading your mind if you were playing the hands (as far as what your internal emotional reactions would be).
Finally, for those that want to see accurate demonstrations of his ideas from the "Little Green Book", Phil provides a detailed section at the end of the "Blue" book that cross-references how the two connect. This was of critical importance; I found myself pulling out my copy of the "Green" book and using the two books together to get a full realization of the teachings. It opened up a variety of ideas that have been critical to increasing my knowledge of the game and, potentially, the bankroll for my game as well.
"Phil Gordon's Little Blue Book" would be an excellent addition to any poker player's library and, at Christmas, it is a nice size to fit in a stocking. Besides the ability to pick into the mind of Phil Gordon, the book is entertaining and well written. There is more than enough information in it to be gleaned from several readings and, to be honest, is a great way for Phil Gordon, poker author and teacher, to cap off his triumvirate of books.
Ed note: Join Phil at the tables of Full Tilt - U.S. players welcome.