The Year in Poker: April, 2006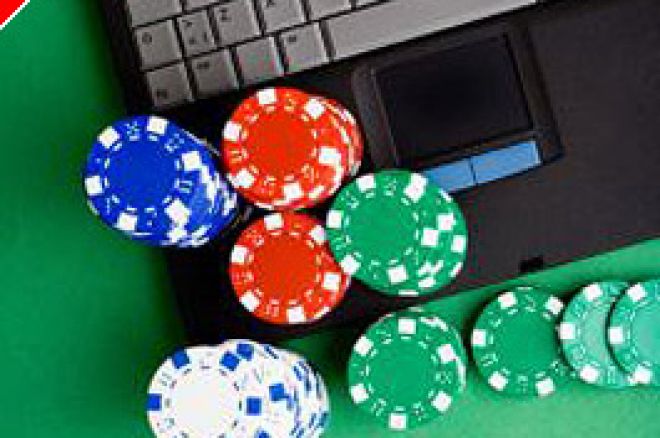 A handful of big spring events kept us entertained in April, but we were also saddened by the passing of a poker pioneer. Legislative and market news seemed to be positive, and new sites and new poker TV-show concepts by the dozen sprung into view. April was just a 30-day slice of a busy poker spring, and here's just a sampling of what the month had to offer:
Legend of Poker: Walter Clyde 'Puggy' Pearson 1929-2006 --- April 12th brought sad news in the poker world, as the ranks of former WSOP Main Event champions declined by one with the passing of 'Puggy' Pearson. Pearson, whose Main Event win in 1973 was one of three titles he claimed that year, was one of the seven original players in the original World Series of Poker formed by Benny Binion in 1970, and Pearson was often credited with creating the 'freezeout' format so crucial to tournament poker to this day. The distinctive and colorful Pearson had both supporters and detractors, but his impact on tournament poker in its formative years is permanently etched in poker history.
Online Poker Shares Jump as Anti-Gambling Bills Lose Steam --- We wanted to believe it, we really did. It looked as though U.S. congressional efforts to prohibit or restrict online poker were going nowhere in the spring, as a report from a House judiciary committee exposed major problems with a bill of this nature. Publicly-held gambling entities jumped on the news; PartyGaming, 888 Holdings and SportingBet each gained about 10% in stock value, almost overnight.
Victor Ramdin Captures First World Poker Tour Title --- The World Poker Tour has featured a slowly evolving lineup of member casinos and events, and April saw the premiere of the Foxwoods Poker Classic (known as the New England Poker Classic in its prior incarnation), with veteran pro Victor Ramdin claiming the title and the $1.33 million first prize. Ramdin outlasted a 431-player field peppered with 'name' pros and outdueled Alex Jacob in a short, 19-hand heads-up finale to wrap up the win.
Former World Series of Poker Champ Varkonyi Freezes Competition --- The latest installment of the InterPoker-sponsored Extreme Poker Championship took the concept of getting 'cold-decked' to new heights. We reported in early April on the second Extreme Poker Championship. Juha Helppi, winner of the first Extreme Championship (held in an underwater setting), chose the locale for this second event, an ice shelf in Helppi's native Finland. The home-ice advantage proved no help for Helppi, as 2002 WSOP Main Event Champion Robert Varkonyi swapped his parka for some extra chips and ran laps around the table on his way to victory.
GSN's 'High Stakes Poker' Adds Second Season --- 2006 saw several new poker-show concepts enter the war for viewers, but perhaps none were more successful nor drew as ardent and loyal an audience as 'High Stakes Poker,' televised on the Game Show Network. In early April, Season One of the popular series featuring high-stakes cash-game action, which included pros Daniel Negreanu, Doyle Brunson, Phil Hellmuth, Sammy Farha and many others, wrapped up its debut run, and Season Two was announced, confirming the show's staying power. (Season Three debuts in early 1997.)
Screaming Eagle Poker: Poker with a Purpose --- Armed forces members and poker playing have a long-standing relationship, and pokernews.com was pleased to share the tale of the Screaming Eagle Poker Association, a weekly poker league held by United States soldiers on active duty in Iraq. Created by Felix Gutierrez, Matt Davis and Brian Buschor, the league charged a modest membership fee and played for non-monetary prizes, but also served as a fundraiser for the Wounded Warrior Project, benefiting soldiers wounded and permanently disabled due to combat injuries.
Louisiana Poker Bill Comes Up Short --- An interesting legislative battle on a statewide scale turned into a big 'almost' for some forms of legalized poker. Louisiana legislators narrowly defeated a measure that would have legalized both charity poker tournaments and 'bar poker' events, in what turned out to a battle in the unusual melting pot of ideologies that defines modern-day Louisiana. Louisiana's classic riverboat-gambling roots and its entertaining marriage of New Orleans-style revelry with a deeply-held Southern, Bible-Belt philosophy made the outcome of the proposed measure anybody's guess. In the end, two votes spelled the difference, and the forms of poker in question would have to wait for another day.