The Year in Poker: August, 2006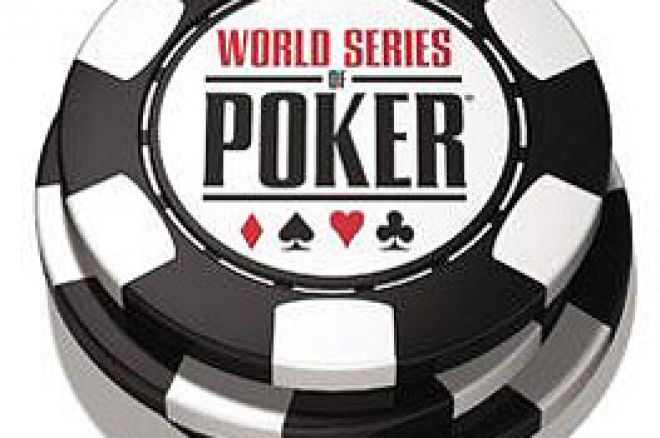 August at the World Series of Poker was all about the Main Event, the largest poker tournament the world had ever seen. Pokernews.com shared multiple updates from the scene on a daily, if not hourly basis, with its team of writers scouring the Rio and monitoring the action for the biggest WSOP news. Several important legal items also grabbed our eyes, including matters that ensnared two of the Main Event's final nine --- Jamie Gold and Richard Lee --- in the weeks following Gold's record-setting win.
WSOP Updates – Jamie Gold Wins it All --- Jamie Gold's dominating run to the 2006 WSOP Main Event Championship culminated in the early hours of August 11th, when he dispatched Paul Wasicka after a short, 19-hand heads-up duel. Gold's days-long card rush continued at the final table, where he dispatched most of his remaining foes, including the player many picked to overtake him, Allen Cunningham. Gold entered heads-up action with a 7:1 margin in chips over Wasicka, and took the championship down on a hand where he flopped top pair on queen-high board and induced Wasicka to make the call with what had been the better hand before the flop, pocket tens. Gold's winning hand, Q-9, proved enough for the $12 million victory.
The Price of Fame – WSOP Champ Gold Sued for Half His Winnings --- Twelve million? How about six? Barely a week after Jamie Gold triumphed in the 2006 WSOP Main Event, claiming a $12 million first-place prize, Gold was sued by Bruce Crispin Leyser for half his winnings. Leyser's complaint alleged that he and Gold had struck an agreement to split any of Gold's winnings in return for Leyser's assistance in landing two Hollywood celebrity types to play under the Bodog banner at the WSOP. Leyser, who (along with wife Jules) was already known in poker circles as an instructor at the WPT Boot Camp, substantiated his claim by producing a cel-phone message from Gold assuring Leyser that the oral agreement was still in place. The matter continues to drag through the courts.
WSOP Updates – It's Official... The Bubble Has Burst --- The largest collective roar of the 2006 was not when the winner, Jamie Gold, took down the title, or when the final table's lineup was sealed. The biggest wall-swelling cheer came a week earlier, when the cash bubble for this largest-ever poker event finally burst. At about 5:30 on August 4th, after several rounds of round-for-round play, what had been known for twenty minutes or more in the Amazon Room was finally announced: The bubble had burst, all remaining players were guaranteed at least a five-figure return on their investment, and the divvying up of the $87.7 million prize pool could now commence.
WSOP Main Event 6th Place Finisher Richatrd Lee Under Investigation for Bookmaking The last days of August continued a stretch where poker was in the news for all the wrong reasons. On August 29th, several San Antonio newspapers broke stories about a massive raid on several homes, including that of recent WSOP Main Event sixth-place finisher Richard Lee, who collected $2,803,851 for his showing. Authorities alleged that Lee was the ringleader of a massive Internet gambling ring, with seizure of gambling receipts, cash, computers, plasma-screen TVs and five Lexus vehicles just a part of the story, which continues to unfold.
Online Poker Weekend – Debut of Full Tilt FTOPS Brings Out the Stars --- Contrary to some beliefs, not all poker played in the world during July and August occurred at the WSOP. Full Tilt kicked off its new Full Tilt Online Poker Series [FTOPS] on August 13th, starting this new series' inaugural eight-day run. Full Tilt made sure its 'red' pros were out in force, and one of them, Howard Lederer, ran all the way to the final table in the FTOPS first event, a $250,000 Guarantee. Friends of Full Tilt member Roland De Wolfe also made the final table, and De Wolfe knocked out Lederer when the field narrowed to its final three. De Wolfe agreed to a chip deal with the lone survivor, 'hoodini10,' with De Wolfe claiming the largest share of the prize money, $77,000.
WSOP Updates – Remaining Players Break Million Dollar Mark --- Poker tournaments where the winner makes a million dollars or more are big news, but the grand scope of the WSOP Main Event became obvious when William Thorsson was knocked out in 13th place: All twelve of the remaining players were guaranteed a million-dollar payday for their efforts. Of the twelve, only Allen Cunningham, already the proud owner of three WSOP bracelets, had a deep prior history in tournament poker. But don't feel bad for 13th-place finisher Thorsson; he took home only $907,128 for his showing.
Lehigh Student Gets Prison Time for Bank Robbery --- Every poker year brings its own assortment of cautionary tales. One of the strangest in recent memory was that of Lehigh University student Gregory Hogan, Jr., who robbed a bank in December of 2005 as two of Hogan's fraternity brothers, oblivious to Hogan's plans, waited in an SUV outside. Hogan, the son of a Baptist preached who had run up thousands in recurring gambling debts, robbed the bank to try to pay back his losses in what was a hopeless attempt at a robbery. At Hogan's sentencing, presiding judge William H. Platt announced a ten-year term in Pennsylvania state prison for the robbery.
Team PokerNews – The Dream is Over --- PokerNews proudly sponsored 31 players into the 2006 World Series of Poker Main Event, and none ran any deeper than Norway's Per Erik Loeff, who climbed to the million-chip mark and steamrolled quality players such as Scotty Nguyen on his way to the money, before being eliminated well up the pay ladder, in 118th place. Per Erik's success brought him several headlines to go along with a $51,129 cash. Not bad for a totally free trip to the big time; Per Erik had qualified by winning a WSOP freeroll, with accomodations and expenses also included.