The Year in Poker: January, 2006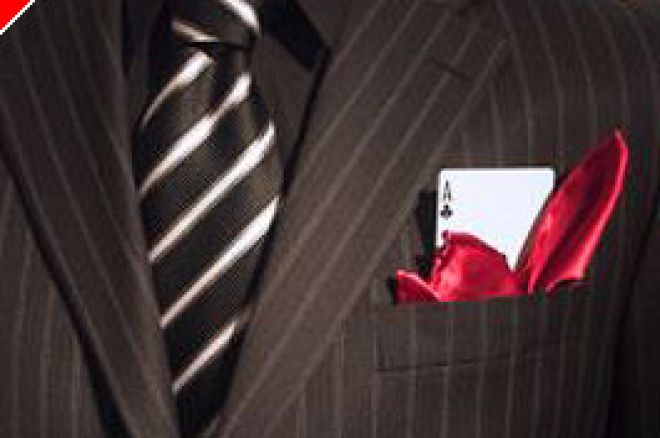 The end of the year brings a time for sharing time with friends, reminiscing, a looking back at what life has brought. Over the coming days, Pokernews.com will share a retrospective of 2006 with you, a sharing of our work and thoughts with our poker friends and family. 2006 was an incredible year, filled with incredible highs for poker, with (for the first time in three years) some serious low points. It's off to January of 2006, and the first installment in the glorious, strange poker year that was. Among January's highlights:
World Series of Poker Adds Mixed Game Tournament --- On January 11th, we ran the news that the WSOP would be adding a new H.O.R.S.E. tournament with a WSOP-record $50,000 buy-in to its schedule of events. It was unknown at the time just how big of a deal the H.O.R.S.E. event would be, and it was even rescheduled within the pending 2006 lineup before its place was finally affirmed. The event was lobbied for by many of poker's biggest names, who wanted a more exclusive venue than the WSOP's Main Event, with its several thousands of participants. Days later, the WSOP announced that it would also experiment with a new H.O.R.S.E. tournament at some of its circuit events spread across the United States.
Poker Stars to Investigate Sale or Float Options --- Readers with short memories might forget that Poker Stars was the first online poker company to be involved in major business discussions during 2006, as a possible sale of the company to publicly-held interests. Poker Stars had just relocated from Costa Rica to the Isle of Man for the possible ownership change, news we brought your way on January 7. In the long run, Poker Stars would remain privately held, a key development in regards to the year's later events.
<a href ="/news/2006/1/feel-good-poker-story.htm">Another 'Feel Good' Poker Story Unfolds in the Bahamas</a> --- Feeling good? Tell it to Steve Paul-Ambrose, the University of Waterloo (in western Ontario between Toronto and Detroit) student who took down the third annual Poker Stars Caribbean Adventure on January 12th, parlaying a total investment of $110 into a cool $1.3 million first prize, as he triumphed over 723 competitors. 'stevejpa's continuing successes soon made him a regular on the PokerStars scene.
World Series of Poker Names Pollack Commissioner --- The World Series of Poker is on every serious poker player's mind, even in January. That said, recent years have brought about a notable change in poker's premier event, as the WSOP has moved to center stage in the mainstream as well. With the WSOP now a potent marketing force, new corporate needs were at hand, and the WSOP announced that Jeffrey Pollack was named its first-ever commissioner on January 12th. The creation of the high-profile post for Pollack gave the WSOP an energetic and experienced front man for its corporate dealings, a move that continues to bring the WSOP dividends in a fast-paced and growing entertainment world.
Margolis and Violette Join Forces for Online Poker --- Poker fans with an eye for other things were treated with news about the pending 'Cindy and Cyndy Show' on January 5. Supermodel Cindy Margolis --- often referred to as the most downloaded woman on the Internet --- joined forces with veteran pro Cyndy Violette to announce a new online site, Cindy Margolis Poker. It wasn't the first time a poker site had been sold based on pure sex appeal, but it was one of the most prominent attempts to date, 'a poker promoter's dream!' Little did we know what the year would later bring with respect to famous pin up women starting poker sites….
Poker Share Files Suit Against Ultimate Bet --- Poker Share, an online room with a novel marketing concept involving revenue sharing, launched in 2005, but a series of events between it and its network provider, Excapsa, led to a parting of the ways by November of 2005. (Ultimate Bet was by far the largest site on the Excapsa Network, and the two were intertwined, and often used as interchangeable refereneces.) In January, Poker Share filed suit concerning its being disconnected from the Excapsa Network, although the suit would be resolved in an out-of-court settlement the following month.
WPT Adds Mandalay Bay, Subtracts PartyPoker and UltimateBet --- The World Poker Tour (WPT) would make the news several times in 2006, with the first important blip occurring when they announced the signing of Mandalay Bay resort and Casino as its newest "member casino," one that would be hosting a WPT event. The January 25th story also announced a split between the WPT and two major online sites which had previously sponsored WPT events, Party Poker and UltimateBet. PartyPoker's Party Million and Ultimate Bet's Aruba Classic, both previously part of the WPT lineup, were no longer on the bill; WPT instead decided to go in-house with its own online-room promotions, particularly its new WPTonline poker room.