The Year in Poker: November, 2006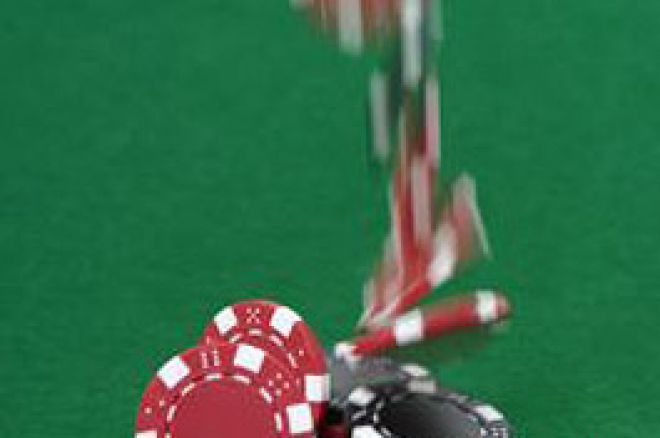 As expected, the biggest news in November traced back to the previous month's signing of the UIGEA. Merger and acquisition stories involving online sites were an almost-daily read, and for every deal that did see the light of day, another rumor sprung up but didn't necessarily turn out to be true. If the U.S. hoped that it would reorder the world and its attitudes toward online gambling, it would be disappointed, as the United Kingdom hosted a major conference at Royal Ascot racetrack, attended by 32 nations, that strengthened the online game's legitimacy and need for regulation and licensing. The U.S. also experienced stunning mid-term elections... and the gambling vote played a role. Elsewhere, sale talks swirled around Harrah's Entertainment, Inc., owner of the World Series of Poker, and a familiar face claimed the title in the first major poker event held on the Asian mainland.
Online Gambling Bill Sponsor Jim Leach Defeated --- An unexpected rout by the Democrats in the 2006 United States fall elections changed the Washington D.C. landscape overnight. Poker players in particular looked to a key defeat of an Iowa Representative, Jim Leach, one of the most strident online-gambling foes in Congress. Mainstream market researches later concluded Leach's defeat was directly due to his anti-gambling stance, with a late protest vote by gamblers likely swinging the election. Leach's defeat also dealt a blow to the Presidential aspirations of Senate Majority Leader Bill Frist (R-TN), who had planned to parlay Leach's support into political hay at the 2008 Iowa caucuses. Days later, Frist announced that he was abandoning his plans to run for President.
High Stakes Poker: Potential New Bid for Harrah's on the Horizon? --- In October, Harrah's Entertainment, Inc., announced that it had received a buyout bid put together by two private-equity concerns, Apollo Management and Texas Pacific Group, but little was known as to how serious Harrah's was about selling itself and its brands names, including the World Series of Poker. In November we learned that the possibilities of a sale were very real, as Harrah's first announced that it was open to additional bids, and then announced that a second major offer had been received, this one from a group led by Penn National Gaming and hedge-fund group D.E. Shaw, Inc.
U.S. Political Isolation Increases as U.K. Repeatedly Says Yes to Online Gambling --- The U.S.'s protectionist stance against online poker, in the form of the UIGEA, soon encountered stiff resistance from other countries. In November, the United Kingdom hosted a summit of 32 nations allowing the licensure and regulation of online gambling firms, with the intent of creating uniform standards for the operation of these Internet firms that cross national boundaries in cyberspace. The U.S. was invited to the summit but pointedly chose not to attend. The countries that did attend, seeing the wisdom of regulation as compared with prohibition, confirmed online gambling's legitimacy in an Internet-driven world.
Tony G Wins First Major Poker Tournament in Asia --- Big-time tournament poker finally arrived in Asia when the much-anticipated Betfair Asian Poker Tour got underway in mid-November. The $5,000 Main Event wound its way to a showdown between local favorite Joshua Ang and Team PokerNews Captain, Tony G. Tony G held off Ang for the title, then gave the winner's trophy to Ang so that the trophy could "stay in Singapore," and then Tony G donated half of his $500,000 winner's prize to Asian and Singaporian charities, as chosen by tourney sponsor Betfair.
Deal Me Out: The Stardust Closes Forever --- Memories were in the offing as one of Las Vegas's most venerable casinos shut its doors on Halloween night. The Stardust closed its doors for good after a 48-year run; Pokernews veteran Tim Lavalli was on hand for the poker room's final night of bittersweet memories and camaraderie, the sharing of poker tales involving many of poker's most legendary names.
Pamela Anderson Waves Goodbye to Online Poker, While Margolis Waves Hello --- Pamela Anderson's foray into the poker world, through her Doyle Brunson Poker Network-connected site, PamelaPoker, lasted exactly four months. Citing growing legal red tape and mentioning that her site had been "not fun," Anderson's departure from poker was just part of her own wild month --- she announced her separation and planned divorce from Kid Rock just days later. However, supermodel Cindy Margolis announced a new poker deal of her own, working through her Poker Royalty representatives to ink a new sponsorship deal with Tropical Poker.
Online Poker Weekend Special Report: Full Tilt FTOPS Main Event --- Full Tilt's second Full Tilt Online Poker Series concluded its nice run with a Main Event that generated a $1.22 million prize pool, the largest in Full Tilt history. 'Spiked' made a key call of a bluff late at the final table to put himself in dominating position for the win, which he took down minutes later for a $224,634 triumph.