The Year in Poker: October, 2006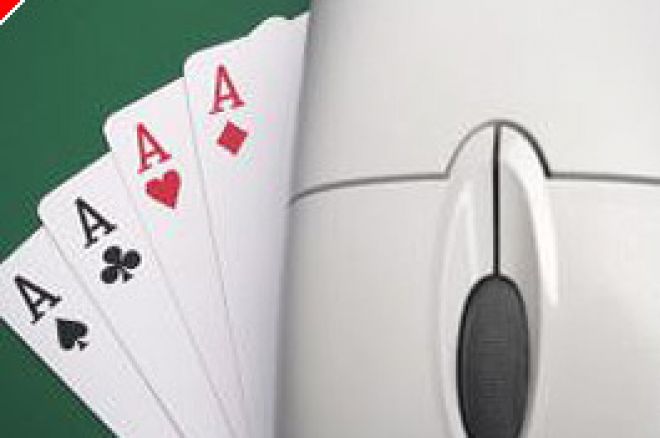 October was the darkest month of the year, as the Unlawful Internet Gambling Enforcement Act was signed by U.S. President George W. Bush. Online sites and payment processors began a mass exodus from the U.S. market, though others remained, and in days it was clear that online poker itself had been irrevocably changed. We also saw the passing of another poker cash-game legend, Billy Duarte. Some good news did come our way; Poker Stars' record-setting WCOOP finished its record-setting run with two big names claiming final-weekend championships, and Roland De Wolfe crushed the final table at the EPT Dublin event.
President Bush Signs Port Security, Online Poker Bill into Law --- The fait accompli that shook the online poker world to its core occurred on October 13th, when U.S. President George W. Bush signed the UIGEA into law. The date was quickly dubbed the 'Black Friday' of the online-poker industry. During the signing, Bush made no mention whatsoever of the UIGEA, instead talking only about the larger Port Security Act into which the UIGEA had been surreptitiously inserted. However, even in the two weeks between the bill's passage by Congress and its signing by Bush, cracks in the bill's language suggested that the purported ban on online poker would be nowhere near as total as once feared.
FirePay to Exit U.S. Market In news tied directly to the signing of the UIGEA, online payment processor FirePay, part of the U.K.-based FireOne Group, announced that it would no longer allow it services to be used as a conduit between U.S. residents and online-gaming concerns. The news was a setback to consumers wondering about the impact of the UIGEA on firms located outside the U.S., as FirePay was one of the two largest so-called 'E-wallets' servicing online gamblers' needs.
Poker Stars Affirms Continuing U.S. Market Presence --- Once the UIGEA was signed, Poker Stars likely thanked its lucky 'stars' that it hadn't had the chance to follow through on announced plans to float an IPO and take the company public. Stars' privately-held ownership allowed it to remain open to service U.S.-based poker players, while several other sites who were part of publicly held companies were forced from the U.S. market due to London Stock Exchange regulations. Other companies' bad fortune would work in Stars' favor, and before October reached its end, stars surpassed Party Poker in overall player volume, becoming the largest poker site on the Internet.
Neteller 'Updates' Its Position on the Online Gambling Bill --- Online poker players had hopes that FirePay's departure from the U.S. online-gambling market was an aberration, as Neteller originally announced its attention to stay the proverbial course and continue offering its services to the U.S. A few days later, however, Neteller reversed course and announced that it, too, would comply with the UIGEA, although it remains in active use pending its decision to wait until the banking regulations dictated by the regulations are confirmed. As 2007 begins, the status and viability of online payment processors remains one of the biggest unanswered questions following passage of the UIGEA.
WCOOP #18, $2,500 NL Hold'em: J.C. Tran Captures Title in Main Event --- Event #18 of Poker Stars' fifth annual World Championship of Online Poker was destined to be the largest-ever tournament in online poker history, based only on its pre-event $3 million guarantee. However, the WCOOP shattered all expectations, with this event a fitting conclusion: 2,510 players made for a $6.275 million prize pool, and first place, had no deal been struck, would have been $1.157 million, far and away the largest in online history. As it was, a five-way chop at the final table put over $400,000 in the pockets of each of those five players, and well-known pro J.C. Tran, playing as 'area23lJC,' went on to claim the title. Most of the money had already been distributed, but Tran's official win was still worth $670,194.
Poker Loses Billy Duarte --- Poker lost another of its elder statesmen when 'Boston' Billy Duarte succumbed to cancer on October 23. Duarte, a former greyhound breeder who became a feared cash-game specialist, was always held in high regard by other pros. Duarte turned to tournament poker very late in life, but still managed to make two final tables at the 2006 WSOP, just months before his passing.
UltimateBet Parent Excapsa Bought by Private Maltese Company --- Several publicly-held online-poker companies basically threw up their hands in surrender after the UIGEA was enacted, abandoning the States almost immediately. Excapsa, the parent company of large online site Ultimate Bet, had another idea. Excapsa sold itself and its UltimateBet brand name to a private Maltese concern, Blast Off Ltd, although the curious nature of the 'going private' transaction did cause difficulties with some existing minority shareholders.
WCOOP #16, $5,200 H.O.R.S.E.: Chad 'Stelladora' Brown Gallops to Victory --- Following the wild success of the high-stakes H.O.R.S.E. event at the WSOP, Stars decided to offer its own version as part of its WCOOP. This special event featured a $5,000 + 200 buy-in, the largest of the WCOOP, and was hosted by 'Big Game' regular Barry Greenstein. Chad Brown, playing as 'stelladora,' captured the $223,125 win. Extra spending money no doubt came in handy for Brown, as only a week earlier, Vanessa Rousso let it be known (while doing online commentary for another WCOOP event) that she and Brown were a romantic 'item.'