The Year in Poker: September, 2006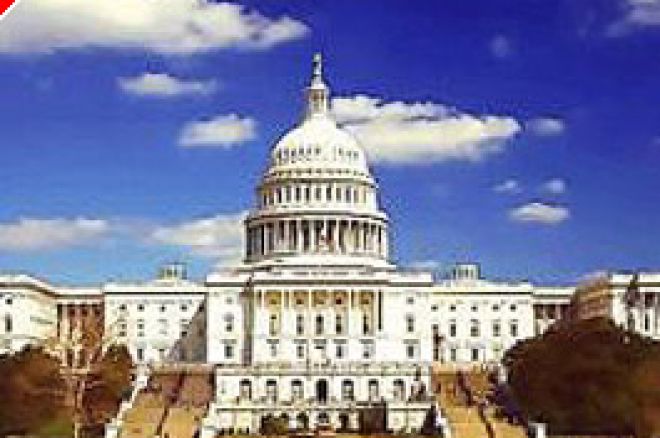 September's news started cheery but finished bleak, with the underhanded passage of the Unlawful Internet Gambling Enforcement Act seizing our attention on the month's final day. The U.S.'s ongoing World Trade Organization dispute with Antigua was also in the news. Two large European events drew big-name fields, and the fifth edition of Poker Stars' heralded WCOOP series filled up the second half of the month. Still, it was a big month for poker news, if not all of the cheerful sort. Here's just part of what the month brought our way:
Online Poker and Gaming Bill Passes in Late Night, Last Ditch Effort --- Various pundits dubbed it the "Vampire Congress," referring to its fondness for sneaking through unpopular or pork-barrel legislation in the wee hours of the morning. Such was the case when U.S. Senate Majority Leader Bill Frist (R-TN) attached the UIGEA to a piece of unrelated, must-pass legislation --- The Port Security Act --- and forced it through on a voice vote in the pre-dawn hours of September 30. Frist's motivation was to pander to his own narrow political base and attempt to further his own Presidential ambitions, but his folly exacted an enormous price in following days: the loss of billions of dollars in stock valuations of several large publicly traded, U.K.-based concerns. The bill was sent on to President Bush, who was expected to sign it. While the bill did nothing to make the playing of poker illegal, it called for the creation of barriers within banking and Internet networks designed to cripple the industry.
WTO Review Panel to Arbitrate Antigua – U.S. Dispute --- The tiny island nation of Antigua is just one of dozens of sovereign states where online-poker businesses are incorporated and operated, and it fell upon their citizens --- in total, a population smaller than Green Bay, WI --- to challenge the mighty WTO in a trade dispute challenging the United States' unfair and protectionist policies regarding online poker. In early September, Pokernews reported that the WTO was beginning an arbitration hearing into whether the United States had complied with its previous ruling, which sided with Antigua. The United States, in response to that 2004 ruling, changed nothing but merely pronounced itself in compliance with the WTO; the delaying tactic prolonge the Antigua-U.S. battle. The stakes are even bigger than the tens of billions at stake in the world of online poker, and an additional ruling on the matter is expected in early 2007.
Two Million Questions. Will Poker Answer? --- In an exclusive for Pokernews, veteran poker writers Amy Calistri and Tim Lavalli shared the skinny on one of the largest tournament snafus in recent memory, a coloring-up error late in the 2006 World Series of Poker Main Event. Calistri and Lavalli's extensive three-part series examined the circumstances surrounding the introduction of more than two million extra chips to the final three tables of play, a staggering total representing more than 200 initial buy-ins, or more than 2% of all the chips eventually in play. Harrah's has acknowledged the error but has not yet issued its long-awaited final report on the matter, which may well identify the two players believed to be the unintended beneficiary of the accidental largesse.
SportingBet Chairman Arrested in New York --- The United States government's protectionist war against online poker and other forms of Internet gambling ratcheted up another notch with the September arrest of SportingBet PLC chairman Peter Dicks. (SportingBet is the parent company of Paradise Poker.) Dicks was detained and arrested while his plane was on a stopover in New York City. It was the second arrest of this nature, following the similar seizure and detainment of BetOnSports CEO David Carruthers in late July. While Carruthers remains under house arrest in St. Louis, Dicks was eventually released from custody and allowed to return to London, pending further developments in the matter. Dicks resigned his SportingBet post only days after the arrest.
Poker World Comes Together for 'Baby Hannum' --- Poker players were saddened in early August when veteran World Poker Tour cameraman Paul Hannum passed away suddenly while in Las Vegas for the WSOP, leaving his fiancée and unborn child without support. 115 players took time out from the Legends of Poker event at L.A.'s Bicycle Casino to take part in this fundraiser, led by the efforts of Gavin Smith. We reported in early September on the August 29th event, which raised hundreds of thousands for the 'Baby Hannum' fund, capped by an over-the-top, sum-of-donations matching contribution by Legends winner Joe Pelton. The bittersweet story proved once again that in a very important way, the poker world does look out for its own.
European Poker Tour – London – Final Day --- The ever-expanding tournament coverage from Pokernews brought readers results from major European events in September, including this extensive wrap of the European Poker Tour London event's final day. The tournament itself offered a breakthrough moment, as Vicky Coren became the first woman to win an EPT title.
Poker Stars' 'World Championship of Online Poker' (WCOOP) Starts This Weekend --- Several online poker sites now run large poker championship series, but none is larger or carries more cachet within the online-poker scene than Poker Stars' World Championship of Online Poker. By the middle of September, the WCOOP was set to begin its fifth annual extravaganza, a 16-day, 18-event poker festival with $10,000,000 in guaranteed prize money, though the actual combined purse climbed much, much higher. PokerNews was on hand with a pre-tournament report as the WCOOP's September 16th kickoff loomed, followed by event-by-event reports throughout the series' extended run.
Shana Hiatt Sues the World Poker Tour --- The World Poker Tour again found itself the target of a lawsuit when original show hostess Shana Hiatt filed suit against parent company World Poker Tour Enterprises, Inc. Hiatt's suit sought to dissolve a non-compete clause in effect since here departure following WPT Season Three. Hiatt's suit was effective --- the matter was settled out of court and Hiatt was free to join NBC, where she now serves as a hostess for its poker programming.