Be a Poker Pro For a Year with Pacific Poker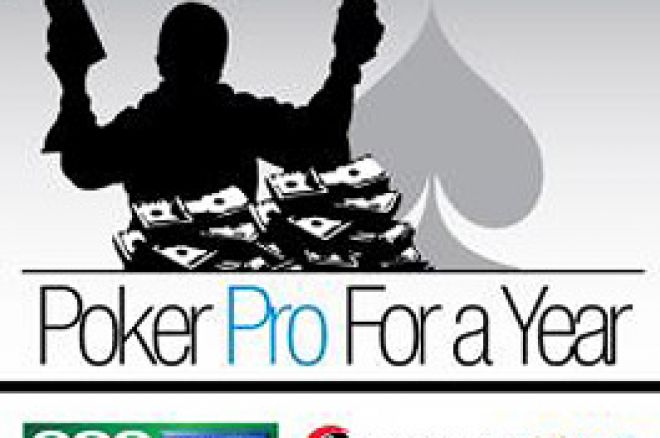 Imagine spending 2008 as a sponsored poker player – travelling to four of the biggest poker tournaments in the world with your airfares, accommodation and entry fees all paid for!
Well Pacific Poker and Poker News have teamed up to offer one lucky player the opportunity to do just that with PokerProForAYear. PokerProForAYear will begin on January 6, 2007 and over the next 48 weeks, ten lucky finalists will be decided through the PokerProForAYear League. These ten finalists will be whisked away (flights and accommodation paid of course) at the end of the league to a secret location where they will compete in the PokerProForAYear Final – a live tournament which will be webcast on PokerNews.com.
The winner of the PokerProForAYear Final will receive the ultimate poker experience – sponsorship from Pacific Poker and PokerNews into four of the world's biggest poker tournaments in 2008 – including airfares, accommodation, and entry fees all taken care of!
There will be six eight-week series in the PokerProForAYear League, with seven low-buyin events, one $500 freeroll, and one very special Global Freeroll where the winner will receive an all-expenses paid package (flights, accommodation and entry) to a land-based event in 2007 such as the EPT Dortmund, the WSOP Main Event, the WPT Grand Prix de Aviation, or the Aussie Millions. The top finishers in all these tournaments will receive Leaderboard points, and all players will receive bonus Leaderboard points for any buyin tournament they play at Pacific Poker.
At the end of each eight-week Series, the top ten players with the most Leaderboard points for that Series will face off for one of ten seats in the PokerProForAYear Final. These six Series Final winners will join the overall points leader for the year, and the top 100 overall points getters will then play off for the last three PokerProForAYear Final seats.
To book your place at the PokerProForAYear Final, you need to head over to PokerProForAYear.com and find out how to register. This is an exclusive promotion for PokerNews/Pacific Poker players – you can only enter if you download Pacific Poker through PokerNews/PokerProForAYear and register a new account, or if you have previously signed up to Pacific Poker through PokerNews.
This is our biggest-ever PokerNews promotion – so head to www.PokerProForAYear.com and book your place on the tournament circuit in 2008!