European Poker Tour Adds Dortmund, Warsaw Stops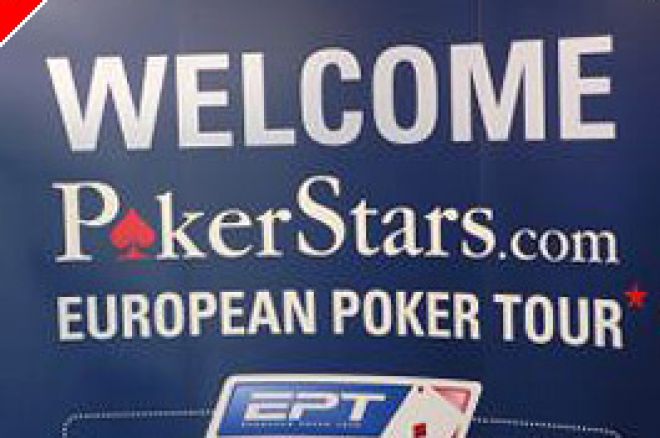 The European Poker Tour's ever-expanding schedule has just expanded more with the announcement of the latest Season Three additions, in back-to-back stops scheduled for March in Dortmund, Germany and Warsaw, Poland. Both are new stops for the EPT, with major sponsor Poker Stars again playing a key role in bringing the EPT to new venues. Over 500 EPT Season Three seats have already been won through PokerStars.com to date, and with several events still to go, this season's EPT has awarded the equivalent of over $7 million to its participants.
EPT Dortmund is the first of the two new, back-to-back March events. Scheduled for March 8-11, 2007 at the Casino Hohensyburg in Dortmund, the four-day main event is a no-limit Texas Hold'em tourney with a €5,000 buy-in --- Euros being the currency in use at several EPT events --- and features a capped field, maxed out at 500 entrants. €300 supersatellites to the main event will be conducted on March 7, pending the presence of open tourney slots, and two smaller freezeouts, with €1,000 and €500 buy-ins will run on March 10th and 11th to provide additional action for players bounced from the main EPT event. The final table of EPT Dortmund will also be televised.
A similar structure will be in place for the new Warsaw event, to be held at the Hyatt Regency Warsaw on March 14-17, 2007. The buy-in for this EPT event is 15,000 Polish zlotys (just under €4,000), with the field capped at 300 entrants. Unlike EPT Dortmund, the Warsaw event is not scheduled to be televised at the present time, though both events share one other distinction. EPT Dortmund and EPT Warsaw are the first ever EPT events to be held in their respective countries, making them prize plums for German and Polish poker players looking for a special place in European poker history.