Online Poker Weekend: High Turnouts Mark Major Online Events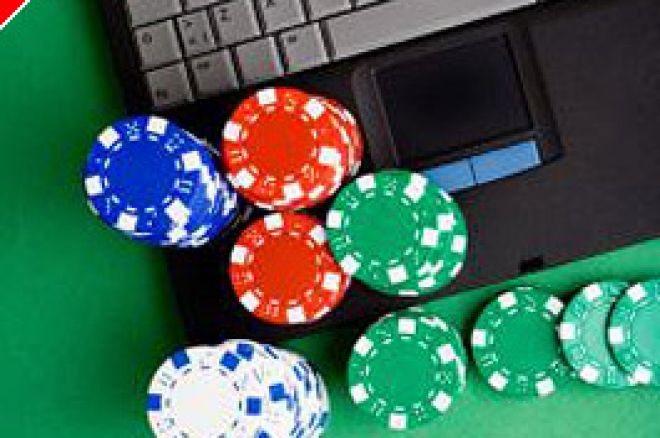 The off week between the NFL's conference championships and the Super Bowl looked like a prime opportunity for some great online poker tourneys. Attendance did not disappoint, despite dire predictions from 'naysayers' proclaiming massive falloffs in the big online events; those predictions proved false, and the big online events enjoyed one of their biggest collective turnouts ever. Poker Stars, Full Tilt and Party Poker demolished their respective pre-event guarantees, Bodog had only a few percent overlay despite a massive doubling of its big Sunday guarantee, and Mansion, in the midst of its $100,000-a-day promotion, had its largest-ever Sunday turnout as well.
Poker Stars Sunday Million
Poker Stars' monthly $500+30 event drew 2,768 runners, with the prize pool of $1,384,000, as expected, far surpassing the pre-event guarantee. First place was scheduled to top a quarter million dollars, the top nine received five-figure paydays, and the payouts ran 414 places deep. The nine players who survived to the final table were led by 'westmenloAA' and 'mylo,' who each arrived with about $5.25 million in chips.
Of the nine, 'frankie810' had the shortest stay, eliminated in ninth when his
found no help against westmenloAAs
. Eighth place went to 'Blom21,' who made a stand with a
holding that failed to improve against 'aboli70's
. 'DoctorIn2010' departed next, an all-in push from the button running into the
held by 'GB2005' in the big blind. That hand's board arrived
, giving DoctorIn2010 a losing two pairs to GB2005's A-high straight. And 'dominospizza's special night topped out at sixth, his
falling to aboli70's
when both players paired their aces but no other helpers showed.
westmenloAA picked up two knockouts at once moments later, when his
held up on an 8-high board against aboli70 and mylo, both of whom held A-K, and westmenloAA then put a stranglehold on the other two survivors, GB2005 and 'maxout12,' seizing most of GB2005's chips in an
-vs.-
war where neither player improved. GB2005 doubled through once, but bowed out when his
was dominated by westmenloAA's
and failed to improve. The end came on the very next hand, when westmenloAA pushed with
and maxout12 made the call with
. The board arrived
, giving westmenloAA the better two pairs and the fitting conclusion to the victory.
Final standings:
1st ($254,517.60): westmenloAA
2nd ($129,404): maxout12
3rd ($85,669.60): GB2005
4th ($70,584): mylo
5th ($56,744): aboli70
6th ($42,904): dominospizza
7th ($30,171.20): DoctorIn2010
8th ($19,099.20): Blom21
9th ($11,072): frankie810
Full Tilt January $300,000 Guaranteed
Full Tilt returned to a $300,000 Guaranteed event for the final Sunday in January, but solid turnout left the guarantee in the dust well before this one started. 2,115 players made it to the line, generating a $423,000 prize pool. 306 players cashed, and first place was a solid $77,832. 'GDSC' led a tightly packed final nine in this one, having amassed just over $1.05 million in chips. 'phat_cat1' was the first of the nine sent packing, a last stand with
short-circuited by 'Algator's
. Next out was 'RaSZi,' forced all-in with
after a bad beat moments before, but out of luck against 'motnahp's
when a jack hit on the flop.
motnahp's own run ended next, courtesy of an all-in
that didn't catch up against GDSC's
. The next hand saw 'Temaki' connect on a rivered straight against 'flipflopdoc' to trim the field to five, and it was whittled to four when GDSC's
held up against Algator's
. 'muckthenuts' exited in fourth, only one hand later, his
losing a race to the
of 'Klovnen' when an ace arrived on the turn. The largest pot of the tournament unfolded next, with Temaki and GDSC reraising each other all-in after a
flop, with Temaki showing
for top pair, but GDSC holding
for top two, which held up the knockout.
Head-to-head play began with GDSC holding a 4:1 edge on Klovnen, but Klovnen quickly doubled through twice to reverse the counts, the second time winning with
over GDSC's
. The two battled back and forth for 40 hands before Klovnen put it away. On the final hand, Klovnen tried to steal, pushing all-in with
, and GDSC, with
, made the call for his remaining chips. A
flop gave Klovnen a pair and the lead in the hand, though a turn
gave GDSC an open-ended straight draw. A river
missed everything, however, and Klovnen's win was complete.
Final standings:
1st ($77,832): Klovnen
2nd ($47,799): GDSC
3rd ($31,302): Temaki
4th ($24,957): muckthenuts
5th ($19,035): Algator
6th ($13,620.60): flipflopdoc
7th ($9,940.50): motnahp
8th ($7,825.50): RaSZi
9th ($5,922): phat_cat1
Mansion Poker $100,000 Guaranteed
Mansion Poker's nightly $100,000 Guaranteed enjoyed a nice jump in attendance in the most recent Sunday edition, with 684 players participating and 81 places making the money. First prize of $23,000 was up for grabs as last week's winner, 'Evgene,' tried for back-to-back wins. 'loser.ru,' with just over $365,000 in chips, held a narrow lead over 'A_Webb' as this this event's final table assembled, and added to that with an unlikely knockout of 'el perrito,' when loser.ru caught threes on the flop and turn, calling a push beforehand with
, to outrun el perrito's
. 'Jokepoke's deep run here ended in eighth when his last push with
failed to improve against the
of 'geauxSC,' but geauxSC's own number came up next when his
ran into loser.ru's
.
Blinds moved to $12,000/$24,000 before the next collision occurred, which saw A_Webb exit. After losing most of his chips to 'Army Doctor,' A_Webb pushed with
and was called by Erudis from the big blind, with
, and Erudis won with ease when two more queens hit on the flop. Next, loser.ru picked up another come-from-beyond k.o., his
topping 'JazzyFace's
when the board brought three more spades. loser.ru began stealing with impunity, and the rush continued --- he then pushed with
, received the call from Army Doctor, who showed
, but picked up another knockout when the board arrived
.
After Evgene doubled through Erudis to leave Erudis short on chips, the loser.ru rush claimed another victim. On this hand, loser.ru's
won out over Erudis's
when the
board completed loser.ru's straight. That left last week's champ Evgene, who trailed by a 4:1 margin when heads-up play began but chipped away at loser.ru's lead... to no avail. loser.ru's rush reached its conclusion when the pair got their chips in before the flop, loser.ru with
, and Evgene with
, and loser.ru won another race when the flop came
. Neither of the remaining nines showed on the turn or river, and loser.ru completed the steamrolling victory.
Final standings:
1st ($23,500): loser.ru
2nd ($14,500): Evgene
3rd ($10,400): Erudis
4th ($7,600): Army Doctor
5th ($5,900): JazzyFace
6th ($4,500): A_Webb
7th ($3,300): geauxSC
8th ($2,300): Jokepoke
9th ($1,500): el perrito
Party Poker $200,000 Guaranteed
Party Poker's largest weekly event easily topped its guarantee, with 1,313 players on hand to push the prize pool past the quarter-million mark, at $262,600. First place worked out to be $55,416, with the top 150 spots making the money. 'mirumir' and 'keyswin' led the way to this event's final ten, each with over $1.1 million in chips. 'Ichan111' bowed out first, courtesy of 'manumilitari's set of kings, and 'JAMS888' departed next, his aces and queens falling to keyswin's royal-flush draw that turned into a rivered straight.
keyswin picked up the next knockout as well, catching a ten on the flop to make his
a winner against a short-stacked 'zanosa's
, and 'Stefa9' finished in seventh, unlucky to find
the same hand keyswin found
.
keyswin and pocket aces were a repeating combination, as a few hands he found them again to send PokerMill (who held
and was also short on chips) to the rail in sixth. keyswin looked to have the final table well in hand, until all four of the other players took turns doubling through keyswin to return the table's balance. At this point the five players agreed to a chip-count deal, complicated only mildly by language difficulties. mirumir became the official winner, holding the lead at the time the deal was struck.
Final standings:
* 1st ($31,453.10): mirumir
* 2nd ($27,304.06): keyswin
* 3rd ($26,587.81): manumilitari
* 4th ($25,975.30): lucky_lunatik
* 5th ($21,949.25): BolePena
6th ($9,847.50): PokerMill
7th ($7,484.10): Stefa9
8th ($4,980.40): zanosa
9th ($3,807.70): JAMS888
10th ($2,626): Ichan111
* --- five-way deal for remaining prize money
Bodog $200,000 Guaranteed
Bodog doubled the guarantee on its largest weekly tournament to $200,000 beginning with yesterday's event. 1,909 players made it to the fun, leaving a narrow overlay in place but offering plenty of competition for the $39,340 first-place prize, with 270 players cashing overall. At over $1.35 million in chips, 'timosy' held a wide lead as final-table action began. 'CFern21' was the first to fall, finishing ninth when his
ran into the
of 'matrix' and the
of 'kooocken' in a two-part knockout. matrix, though, remained low on chips, and departed a lap or so later when his last stand with
failed to improve against kooocken's
.
'Roothlus' fell next, crippled after losing almost all of his chips when his all-in
was called by 'People_Mover,' who held
, and the jacks held up. Roothlus tripled and doubled through on the next two hands, but ran dry when his
failed to overtake timosy's
. 'Teamhronic' was another player who made a deep run but could never build up a sizeable stack, finally departing in sixth when a
holding proved no good against 'countryfried's
. It was part of a surge that took countryfried to the lead, continuing when he caught an ace, holding
, to bounce kooocken and his
to the rail in fifth.
Bodog veteran 'Adanthar' quietly chipped his way up amid the other carnage, and climbed to the lead when his
made top pair on a flop against People_Mover, who was low on chips and had unsuccessfully tried a steal behind a modest
. timosy soon won a big pot to make it a three-way race, but Adanthar than bounced countryfried from the proceedings in two huge pots, the second on a steal attempt with
that ran into coumtryfried's
, but worked out when the board provided a
, two-pair rescue. Adanthar's late rush continued, and he finished off timosy with a tough beat, calling timosy's all-in push behind
with
, then celebrating when the flop brought a
, and the river a
to complete the event-winning J-high straight.
Final standings:
1st ($39,340): Adanthar
2nd ($19,800): timosy
3rd ($14,080): countryfried
4th ($11,400): People_Mover
5th ($8,940): kooocken
6th ($6,740): Teamhronic
7th ($4,740): Roothlus
8th ($2,940): matrix
9th ($1,760): CFern21