Online Poker Weekend: 'vegan213' Slams Full Tilt $750K Final Table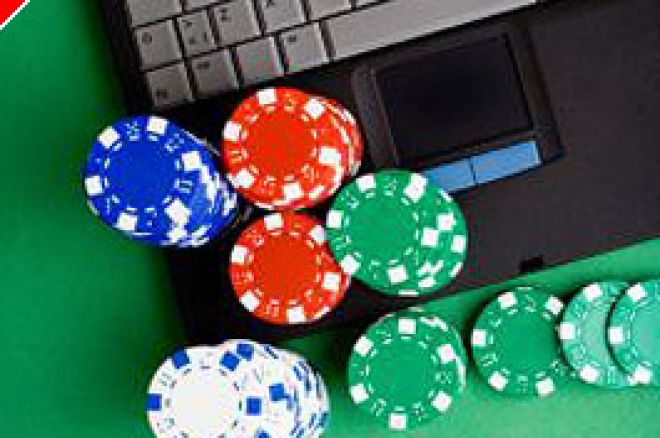 Full Tilt's monthly high-dollar event saw its own oddity unfold on Sunday evening, as 'vegan213' pulled off a poker oddity, coming from the middle of the pack to notch a runaway win, knocking off all eight of the other players at the final table. Elsewhere, a competitive Stars Sunday Million saw 'Mazinho1977' walk away with the victory in an event where several different players, at different moments, seemed to have the tourney in hand.
Poker Stars Sunday Million
Attendance at last night's Poker Stars Sunday Million failed to set a record, but a still-impressive 6,742 players fought it out in the online poker world's largest weekly tournament. The entries generated a $1,348,400 prize pool, with first place scheduled to receive $190,124.40, the top eight spots receiving five-digit paydays, and the cash running 1,080 places deep. 'UMTerp' and 'Mazinho1977' led the way to the final table, each amassing over $12 million in chips.
The first elimination occurred when two of the middle stacks, 'SUGAR5892' and 'nikov.' got the chips in pre-flop. SUGAR5892 held kings to nikov's queens, and the kings held up when the board provided four small cards and a jack. 'pokiQQ,' down to under a million in chips fell next, his 9-5 helpless against SUGAR5892's suited A-T that made a diamond flush on the river. Only three hands later UMTerp finished off 'Tango44,' with UMTerp's pocket nines holding up over Tango44's pocket sixes.
Iberico's wild ride at the final table, including a hand where he rivered quad aces, came to an end when his pocket tens fell to 'roni99's A-Q in an unlikely manner; the board arrived 9-J-8-7-T, meaning that Iberico's jack-high straight, made on the turn, fell when on of the two remaining tens completed roni99's higher straight on the river. roni99's luck was short-lived, however, as 'Mazinho1977' then won a race against him, A-K triumphing over J-J, to put roni99 on the ropes. Three hands later roni99 pushed all-in behind a meager 8-6, and Mazinho1977 was waiting with pocket nines, which easily held up and completed the knockout.
SUGAR5892's huge lead disappeared in two big hands, including a pot of over $20 million lost to UMTerp's pocket queens. Well-known online player 'brsavage' dodged his own elimination long enough to deliver the coup de grace to SUGAR5892 --- brsavage's nines winning over SUGAR5892's Q-T when another nine flopped. Four hands later, brsavage was on the receiving end, sent to the rail in third. On that hand, brsavage's pocket deuces fell to Mazinho1977's A-K when the flop brought a king.
As heads-up action began, Mazinho1977 and UMTerp agreed to a cash deal that left $30,000 to play for, with each player assuring themselves a six-figure win. The two see-sawed wildly in the brief battle that followed, with UMTerp on the ropes early before doubling through multiple times to surge into the lead. Mazinho1977 doubled through himself, however, to reassume control and the end came when Mazinho1977's pocket eights held up against UMTerp's A-5. The board brought K-J-4-2-7, missing both players, but finishing up Mazinho1977's up-down-and-up-again win.
Poker Stars Million - Final standings:
* 1st ($164,009): Mazinho1977
* 2nd ($121,852): UMTerp
3rd ($67,420): brsavage
4th ($53,936): SUGAR5892
5th ($40,452): roni99
6th ($29,664.80): Iberico
7th ($20,900.20): Tango44
8th ($12,135.60): pokiQQ
9th ($7,955.56): nikov
* --- two-way deal for remaining prize money; $30,000 to eventual winner
Full Tilt January $750,000 Guaranteed
The once-a-month, $500-buyin version of Full Tilt's largest Sunday night event brought 1,380 players to the virtual felt, meaning that despite the attendance, a $60,000 overlay was part of the prize pool. The $750,000 was still a new standard for this event, with 216 places paid and a first prize of $141,000. At almost $1.5 million in chips, 'IWEARGOGGLES' claimed a huge early lead at the final table, with the challengers also including "Friends of Full Tilt" member Eric Froehlich.
'vegan213' claimed first blood here, his A-Q sending straggling stack 'Bubbagump29' and his A-T to the rail on a 5-4-2-J-6 board. 'jokerz76' departed next, losing a 3-3 vs. A-8 to vegan213 when an ace arrived on the flop. After an extended stretch of seven-way play, 'lopov' bowed up when his last few chips disappeared when vegan213 made a pair of kings on the turn, part of a continuing surge that pushed vegan213 into the lead. The surge continued when vegan213, holding a modest 5-4, flopped trip fours to finish off 'JayceMV10,' in the hand with A-J.
A dozen or so hands later, vegan213 made it five straight knockouts, this time with Froehlich the victim. Froehlich got the chips in slightly ahead, with A-J to vegan213's K-Q, but a king on the river sealed Froehlich's fifth-place finish. The run became six when vegan213 avenged an earlier double-through by 'badbeatme,' catching top pair on an 8-4-K flop while badbeatme missed on a draw to the nut flush. The seventh player in a row to fall to vegan213 was early leader IWEARGOGGLES, who lost a T-T vs. A-Q race to vegan213 when the flop brought vegan213 the need queen.
Only 'cliff819' stood between vegan213 and a final-table sweep, and the end was only seven hands in coming. vegan213 made an opening raise with A-8, and cliff819 found pocket queens and made the all-in push, which began213 quickly called. The flop came A-3-J, putting vegan213 ahead in the hand; a ten on the turn gave cliff819 four more outs for a straight, but the turn was an eight instead, giving vegan213 two pairs and completing the rush to the win.
Full Tilt $750k - Final standings:
1st ($141,000): vegan213
2nd ($87,375): cliff819
3rd ($60,375): IWEARGOGGLES
4th ($46,500): badbeatme
5th ($35,250): Eric Froehlich
6th ($25,200): JayceMV10
7th ($18,375): lopov
8th ($14,250): jokerz76
9th ($10,950): Bubbagump29
Mansion Poker $100,000 Guaranteed
Mansion Poker's nightly $100,000 Guaranteed promotion saw 492 players on hand for the latest Sunday edition, moved forward several hours in starting time to give European players a more convenient playing window. An incredible $50,800 overlay made it a joyous day for the 54 players who cashed. 'Evgene,' with over $260,000 in chips, held a narrow lead over 'AWice' and several others as the final nine survivors fought for the biggest money.
'McAnton' departed first, bowing out when his pocket deuces ran into 'Tatiana's pocket kings, and 'theoldman' bowed out next when his A-K couldn't overtake the pocket sixes of 'TwoSixSooted.' Seventh place went to 'Muppkuk1,' who made a last-stand call with A-T against Evgene, but found bad news when Evgene showed pocket kings and the board brought nothing over a six. And TwoSixSooted, short-stacked after a big loss a few hands later, exited in sixth when his Q-9 missed a backdoor straight draw, having been dominated by AWice's K-Q.
Following a break, the blinds jumped to $12,000/$24,000 and all-in pushes became the strategy of choice. Behind pocket sevens, 'dipthrong' doubled up through Tatiana to take the lead, and then 'coolfish,' down to the brink, finished in fifth when his A-J went nowhere against AWice's flopped set of deuces. dipthrong, aggressive throughout, finished fourth, exiting when his suited Q-8 found no help against Evgene's pocket nines in a hand that gave Evgene a big lead.
AWice doubled through twice to move from the shortest stack to the lead, then sent Tatiana to the rail when his A-5 caught a five on the flop to stay ahead of Tatiana's K-J. AWice and Evgene battled for a few hands, Evgene pulling slightly ahead, and then the two banged heads in a big hand that saw Evgene hit a four-outer for the win. After a 5-K-8 flop, Evgene checked and AWice bet at the pot, hoping to take it down right there. Instead, Evgene made the all-in check-raise, and after a short pause, AWice, holding K-Q for top pair, made the call. Evgene held only 8-3 for middle pair and would have been down to barely $20,000 in chips, but an eight on the river gave Evgene trips and the $24,000 win.
Mansion Poker - $100k Final standings:
1st ($24,000): Evgene
2nd ($15,000): AWice
3rd ($10,800): Tatiana
4th ($7,900): dipthrong
5th ($6,000): coolfish
6th ($4,600): TwoSixSooted
7th ($3,400): Muppkuk1
8th ($2,400): theoldman
9th ($1,600): McAnton
Party Poker $200,000 Guaranteed
The resurgence of the Party Poker's $200,000 Guarantee continues. 1,207 players made it to this one, with $241,400 up for grabs. The cash ran 150 places deep, with first place topping $50,000. 'Merc300CE24' had topped $1.33 million in chips when this event's final table assembled, with no other player over the million mark.
The first knockout occurred when 'erikgigs' found good fortune against 'DIBProtege,' winning with A-9 against DIBProtege's A-J when the board brought two more nines, plus a pair of queens for the full house. 'casimir66,' just off the loss of most his chips, then finished in ninth when his all-in race against 'President888' went nowhere; both players paired their ten but President888's queen kicker played. The few chips won, though, couldn't help President888 escape his own short-stacked fate, as he departed in eighth when his low straight draw didn't connect against 'GenaM's A-T.
'HoRRoR77' jumped up the board after taking down a big pot, sending 'unclepaul111' to the rail in the process. The chips went in before the flop, with HoRRoR77's A-K ahead of unclepaul111's A-9, and it stayed that way when neither player improved. 'SHERGAR333,' high on the board until a re-raise steal attempt against 'Jaie77' went awry, then finished in sixth when his last with a suited J-6 went nowhere against erikgigs' A-T. GenaM was the next player to fall victim to erikgigs' rush, the last of GenaM's chips in behind an A-4 holding that was quickly smothered by erikgigs' flopped set of tens. At this point, the four survivors hammered out a deal for the remaining prize money, the first such deal in the Party $200K in several weeks.
Party Poker $200k - Final standings:
** 1st ($36,854): erikgigs
** 2nd ($27,100): Jaie77
** 3rd ($25,090): HoRRoR77
** 4th ($22,000): Merc300CE24
5th ($11,466.50): GenaM
6th ($9,052.50): SHERGAR333
7th ($6,879.90): unclepaul111
8th ($4,586.60): President888
9th ($3,500.30): casimir66
10th ($2,414): DIBProtege
** --- four-way deal for remaining prize money