Poker In 2006 – One Writer's View of the Top Nine Players of the Year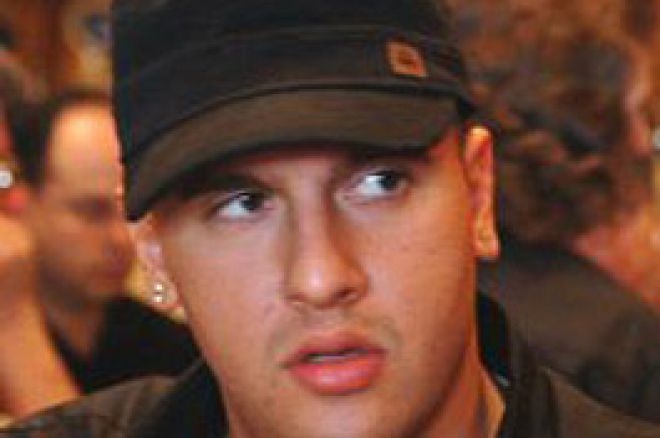 The poker world of 2006 offered more high-dollar tournaments than in any year previous. Each month, it seemed, there were anywhere from three to five $10,000 buy-in events. This made it very difficult for not only the professionals in poker to determine where to play, but also forced the "unknowns" of the poker community to have to decide where they wanted to go as well. Thus, the world of poker in 2006 brought many names to the forefront, some perhaps surprisingly.
The following nine men displayed exceptional poker skills over the course of 2006 and, in doing so, made the year the best in poker history. While there is plenty of room for debate (feel free to leave your comments at the bottom of this story), in my opinion, these players made the most noise over the past twelve months.
1. Michael "The Grinder" Mizrachi - After his outstanding poker play in 2005, many people might have wondered how "The Grinder" could top it. He did it by putting together a year that surpassed his 2005 efforts and led to his crowning as Poker Player of the Year.
In 2006, Mizrachi started January with a second place finish at the World Poker Tour Gold Strike World Poker Open in Tunica, MS, then went on a mere eight days later to capture the WPT's first ever Borgata Winter Poker Open in Atlantic City. This gave him a huge leg up on the year long POY chase, but he didn't stop there. He won preliminary events at the Mandalay Bay Poker Championships and the Winnin' O' The Green and also had a runner up finish during an L. A. Poker Classic tournament. By capping his year off with a 29th place finish at the Five Diamond World Poker Classic, Michael finished off a sterling 2006 and has laid claim to the arguable title of "best young player" in the game today.
2. Jeff Madsen - When the World Series of Poker started in June of 2006, Jeff Madsen was a 20 year old who couldn't play in the events. By the time the WSOP finished in August, Madsen had put together a run of outstanding finishes that undoubtedly marked him as the latest "young gun" to hit tournament poker. If there was a Rookie of the Year in poker, it would definitely have to go to Jeff.
After turning 21 after the start of the WSOP, Madsen went to Las Vegas to play in a few of the events. He startled the poker community by taking down not one but two WSOP bracelets, made four final tables, and walked away with the WSOP Player of the Year. What was impressive about Madsen's run was that it was in many different disciplines of poker: short-handed Hold 'Em, full table Hold 'Em, Omaha and Seven Card Stud (both hi/lo events). Displaying a maturity beyond his 21 years, he then went back to college rather than striking out onto the poker trail. He made an impressive final table finish at one of the Five Diamond preliminary events to remind all of his skills and, once he finishes school, should be a stalwart in the poker world for quite some time to come.
3. Roland De Wolfe - With tournament poker now spanning the globe, Roland De Wolfe demonstrated the "worldwide" nature of poker with his powerful game, unbound by country, tour or monetary denomination!
Roland started his year off a little later than some, but it was a powerful finish indeed! In April, De Wolfe finished in third place to Joe Bartholdi at the WPT Championship, then, after two cashes and a final table at the WSOP, headed back "across the pond" to wreak havoc on the European Poker Tour. His championship at the EPT Dublin Classic demonstrated his ability to play poker at any place and any time in the world and, as his $2 million-plus won in 2006 states, he should be even more of a force in the game in the next year.
4. Joseph Hachem - The proud champion of the 2005 World Series of Poker Championship Event, Australia's Joseph Hachem, demonstrated in 2006 that he wasn't just a "one-hit wonder" who would never be heard from again.
Joseph came back to the 2006 WSOP perhaps looking for validation for his victory of the year previous. He earned that with an outstanding performance at the Rio, missing his second WSOP bracelet by one card against eventual champion Dutch Boyd, then made another deep run in Pot Limit Hold 'Em in finishing fourth. He earned four total cashes at the WSOP (including a respectable 238th place finish in the Main Event), but the best for Hachem was yet to come. Against the best in the world at the Five Diamond World Poker Classic in December, Joseph defeated a field of 538 to capture the $15,000 buy-in tournament. Perhaps now Hachem has that validation to go along with his World Champion's moniker!
5. Phil Hellmuth - Continuing to display his vast talents, Phil Hellmuth was able to continue to make poker history in 2006.
In 2006, Phil continued to show why he is considered to be one of the best No Limit players ever. In the first week of the WSOP, Phil broke the half-century mark in cashes at the legendary event (he finished the 2006 WSOP with a total of 57 in his career, a record) but it was obvious he wanted another more important record. A runner up finish to Jeff Cabanillas temporarily postponed his "march to 10", but on July 25th, Hellmuth reached his goal of getting his tenth bracelet (to be tied with Doyle Brunson and Johnny Chan) by overcoming Juha Helppi. He may not have played much over the last half of 2006, but Phil's performance at the WSOP in 2006 makes it known that the "Poker Brat" isn't done yet!
6. John Hoang - He may not have made big money finishes. He may not have won many tournaments. But to look over 2006 for the great performers in the game, John Hoang would be a name you wouldn't want to bypass.
Hoang demonstrated the love of the game by playing pretty much any time, any place. His fourteen final table finishes stretched from California to Connecticut and also showed the value of playing in smaller tournament events. It does seem that Hoang may only be a major victory away from being recognized for his poker skills and, in 2007, it wouldn't be out of the question to see John earn that achievement.
7. Allen Cunningham - The stoic, almost disinterested look of Allen Cunningham masked a very determined poker player in 2006. The 2005 WSOP Player of the Year continued to show over the past year why he is considered one of the most dangerous players in the game.
At this year's World Series, Cunningham captured his fourth WSOP bracelet, joining the rarefied air of only himself and Phil Ivey to have captured that many before the age of 30 in recent years. He then continued on to one of the most impressive tournament drives of 2006 when, in battling through the 8,773 player field, he captured fourth place, by far the best performance of the professionals in the tournament. As he continues on into 2007 and beyond, it is Allen who, even with his quiet demeanor, could become more of a force in the poker world.
8. Cliff Josephy - The man known as "JohnnyBax" online showed in 2006 that online players are just as deadly in the "brick and mortar" tournaments as they are on the Internet variety.
While he may not have had a championship in 2006, Josephy continued to play excellent poker and showed that he may soon add some more hardware with his 2005 WSOP bracelet. His runner up finish at the Ultimate Bet Aruba Poker Classic was his highlight, but he had several deep finishes in major tournament events during the year. Expect to see a huge 2007 from Cliff and expect him to be a major contender for many poker championships as time goes by.
9. William Chen - At the start of the WSOP, there were actually odds drawn up on major sports books that there wouldn't be a double bracelet winner this year. Along with Jeff Madsen, William Chen earned some people some major dollars with their wagers.
The author of "The Mathematics of Poker", Chen showed his poker skills with two bracelet wins at the Rio this year. He had four other cashes during the tournament and, during his run at the WSOP, displayed his love of the game with his constant smile and outgoing demeanor. It is with a great deal of hope that we see William at the tables more in 2007 as his outlook on the game (both from attitude and his skills) is definitely welcome and refreshing.
Much like other "best of" lists, there is always room for debate and question. Who was left off of the list that you believe was the best? Be sure to let us know below and, when we come around to this point again next year, perhaps one of your choices, or even you, could be on the 'Best Players of 2007'.