Poker Room Review: Lucky Chances, Colma (San Francisco), California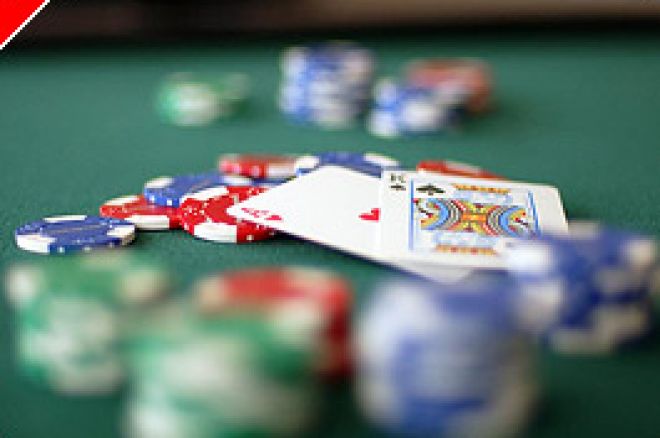 Lucky Chances card room in Colma, California is one of my favorite rooms. Located just south of San Francisco and just inland from San Francisco International Airport, Lucky Chances has some of the best games and best table-side food in all of Northern California and beyond.
Lucky Chances opened in 1998 and like many of the newer card rooms is built with the player in mind from the front door with free valet service or the very secure underground self parking structure. Like many of the California card rooms this is a limit and spread limit room by law, which means there are some very interesting betting structures.
Texas Hold'em is dealt in the typical limit betting structure at $3/$6, $6/$12, $9/$18, $20/$40 and $40/$80. There are two spread limit structures with three blinds: $1/$1/$2 with $4 to open and $2/$3/$5 with a $10 opening bet. There is no No-limit structure allowed by statute at Lucky Chances.
Omaha Hi/Lo is regularly spread with multiple tables on the weekend. Three limits structures all with a kill are: $4/$8 with a $6/$12 kill; $6/$12 with a $10/$20 kill and $10/$20 with a $15/$30 kill. One pot limit Omaha8 game is spread with $2/$3/$5 blinds.
Seven Card Stud is also regularly spread at Lucky Chances. The advertised games are $2/$4 and $3/$6 with the "regular" game being the $3/$6 which is filled with a fair number of local stud players who know each other and read each other like old and very familiar books. But with the dying of the Stud games to "all hold'em all the time", it's nice to know there is a game somewhere in town.
Regular weekly tournaments now have a guaranteed first prize. On Sunday ($200 + $25) a $10,000 first prize is guaranteed and with ten tables plus alternates, the event has been drawing 120-130 players recently. The mid-week tournaments (Monday, Tuesday, Wednesday & Thursday 10 AM) are $65 + $15 with one $50 rebuy; these have a $3500 first place guarantee and have been drawing 95 to 115 entrants. Remember these are spread limit tournaments, which generally means its two maximum bets for an average stack to be all-in. These tournaments tend to be 75% regular local players, so as a "tourist player" you have the advantage of anonymity but lack the local knowledge of many of your opponents. I would note that some very active table talk will often bring you valuable information on the other players. The locals not only know each other they often talk to each other. A recent example:
"Jimmy you have never check-raised the river with the nuts in your life, that's a bluff, I call."
Jimmy was bluffing and the talker took down a big pot. He should have re-raised.
I leave the best for last. Although I like playing at Lucky Chances, I like eating there even more. They actively encourage you to eat at the tables rather then take a dinner or lunch break. The food is great; I particularly like the variety of oriental noodle bowls. The food service is fast, the table side service is efficient and there is plenty of room for your white linen draped table next to your seat and the dealers make allowances for dining players. Best of all, they actually discount the menu if you eat at the table.
Good play, great food and close to the best City in the world. I like Lucky Chances and I love San Francisco.
1700 Hillside Boulevard, Colma, California 94014 650-758-2237