Opinion: Site Promoting Fake Poker Identities Does Hoax 'Shutdown'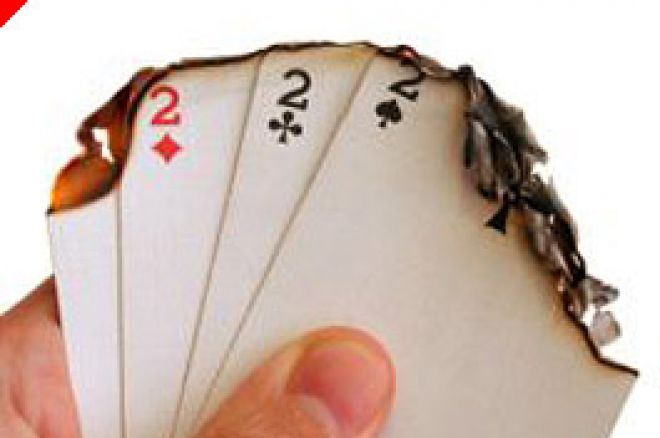 A minor Canadian poker site offering detailed instructions on one way for U.S. players to circumvent certain aspects of the Unlawful Internet Gambling Enforcement Act [UIGEA] made an unusual move this week in an attempt to garner publicity. The site, PokerBandits.ca, faked its own shutdown, supposedly at the behest of U.S. and Canadian law enforcement officials. PokerBandits' odd attention-getting ploy took place on Monday, the same day the poker world was treated to another rumor that turned out to be not true, the purported Doyle Brunson arrest.
The PokerBandits shutdown proved to be false, and was replaced on Tuesday with a main page titled "Hoax: A Necessary Evil." The short passage that followed included this: "We apologize to all for any inconvenience that may have resulted by our recent hoax, however we found it necessary to perpetuate given the current state of online poker in the United States." It then went on to protest U.S. government actions in the form of the recent NETeller crackdown and UIGEA passage, and included a plug for the Poker Player's Alliance, the American-based pro-poker grassroots organization.
All that was well and good, but the nature of the hoax itself still left unanswered questions. The PokerBandits hoax was uncovered in part when one media outlet actually contacted the FBI and other law enforcement agencies, only to find out that the claimed shutdown had never occurred. It appears that the site's attempt to garner its own moment of fame was successful, but at the cost of reliability and reputation.
Further, the PokerBandits caper may have a curious effect: It could now draw the attention of these self-same law-enforcement agencies to a site promoting a technically possible but highly questionable way of circumventing the UIGEA, which amounted to fooling poker sites not currently accepting U.S. players into believing that the player resided in Canada, instead. The information, uncovered during Google cache searches and presented in a "poster-on-a-forum" manner, described "borrowing" the common name and identity of a known Canadian resident, who, if one was fortunate, would not be a poker player itself and would therefore never uncover the duplicitous use of his name and address. From there, the user then was told to set up poker and financial accounts and use other methods to obfuscate the physical location of the user's computer.
Borrowing identification information from an unknown third party without that party's consent is generally considered a form of identity fraud, and no responsible poker outlet would join in promoting such an endeavor. We mention the story here because of its curious news relevance on a day when poker hoaxes ruled, but we stridently do not endorse such an approach. The pseudo-anonymous poster on the tiny PokerBandits forum included a "disclaimer" about this being an "as is" method, but like the hoax itself, it comes off as half-baked and ill-advised.