NBA All Star Weekend Promises to be Full of Poker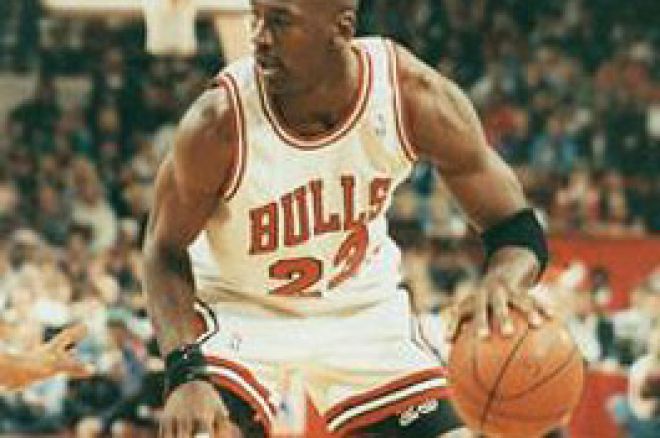 These days, nearly every big media event has some type of poker tournament build into it. Recently, Doyle's Room hosted a celebrity poker tournament at the Sundance Film festival recently, and Pharrell Williams had a big poker bash at the Superbowl in Miami just a couple weeks ago.
The NBA All-Star weekend is no different. The poker events surrounding the NBA's biggest weekend kick off tonight with the Trent Tucker 'Hoopology' event at the Hard Rock Casino. This $10,000 buy in event carries a hefty price tag, and the talent on hand looks to be as serious as the buy in. Scheduled to appear at press time are Michael Jordan, Scottie Pippen, BJ Armstrong, and a cast of former NBA greats, including the host Trent Tucker. Many top poker players will be on had as well, including Patrik Antonius, Mike Sexton, and many others. All the proceeds from the event will benefit the Trent Tucker Non Profit Organization. Jordan recently won a different Trent Tucker charity poker event, and has reportedly been bitten by the poker bug. The evening concludes with a party at Hard Rock nightclub Body English, which is billed as another star-studded affair.
Not to be outdone, the Hip Hop community has come together for a poker tournament at the Aladdin. The event, dubbed 'Poker With the Stars' will kick off at 1pm on Friday. Playing in the tournament are some of the biggest names in Hip Hop, including Nelly, and Jermaine Dupri. The $2,100 buy in event will be limited to 80 players. Interested parties should call the Aladdin Poker room at (702) 785-9150.
The tables at the Palms, which seems to have become the defacto hub of activity for this weekend have already been very active, and the action seems to be getting bigger and bigger as we approach the weekend.
The addition of poker tournaments for good causes has added a dimension to many of these big media gatherings. Everyone has a good time, the game is put in a positive light, and deserving charities are helped a great deal. If you can get out to Vegas this weekend, come on out, and get into the game.