Another Online Poker Closure - Doyle's Room Succumbs To UIGEA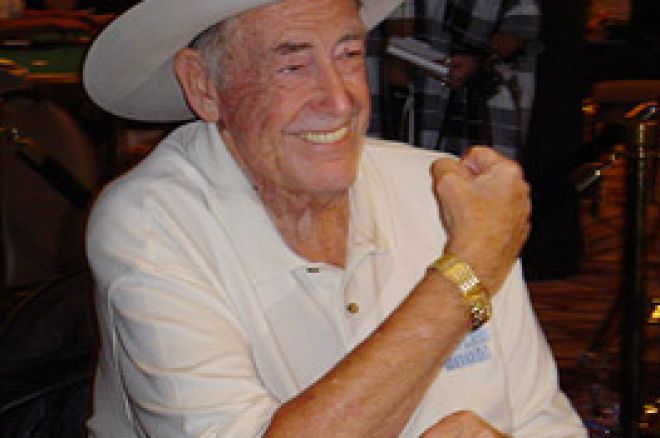 Another blow was dealt to the online poker world late on Monday night as the Doyle Brunson Poker Network, the home of the very popular Doyle's Room (among other sites), decided to close its doors to American players.
Upon logging into Doyle's Room on Monday night, a message popped up for American IP addresses which stated the following: "As you may be aware, the management of the Doyle Brunson Poker Network has decided not to permit online real money play by U. S. based players."
"U. S. online poker players are not permitted to sign up for real money play or deposit funds into existing accounts. Commencing March 1, 2007, all U. S. players on DoyleRoom.com will be blocked and…will be able to access only the withdrawals page."
An e-mail was sent to all players affected by the shutdown, with a rather interesting proposition given to the American customers. Doyle's Room players will be able to transfer their accounts to Full Tilt, with all action points accrued going along as well.
A spokesman for Doyle's Room confirmed this news to PokerNews.com this morning with the following comment. "In view of the passage of the UIGEA and the cessation of operations by Neteller and other payment processors, the management of DoylesRoom.com has reluctantly decided not to permit online real money play by US-based players at DoylesRoom.com".
With the departure of Doyle's Room and the Doyle Brunson Poker Network, this leaves only a handful of major online poker rooms still actively engaging the American poker player. For a complete list of the rooms still accepting American players, read the story by Haley Hintze published earlier today.