Online Poker Weekend: DontBluffMePLZZ Takes Down FTOPS #3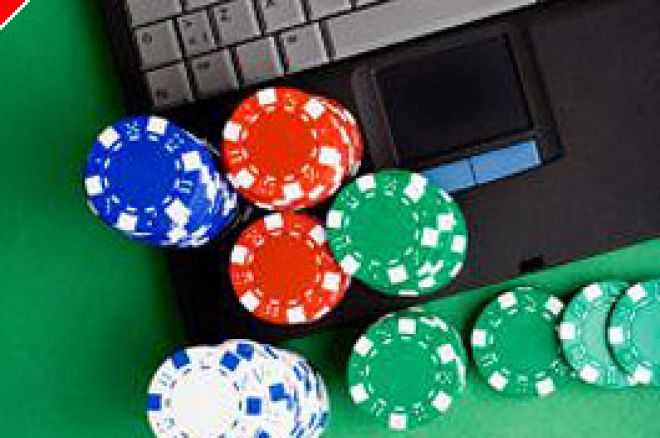 A four-way chop and a lengthy head-to-head battle for the last of the money highlighted action at the Poker Stars Sunday Million, while the Full Tilt Online Poker Series continued its festivities, with Event #3 and a deep run by a name pro. Party Poker added 50% to its guarantee (and cleared it), and Bodog enjoyed a nice attendance jump as well.
Poker Stars Sunday Million
The Poker Stars Sunday Million boasted its usual solid numbers, with 6,786 runners chasing $1,357,200 in prizes. At $191,365.20, the scheduled first-place money was easily the highest of the night, and 1,080 players shared the cash. The final table started with 'killygonza' in the lead, with over 414.6 million in chips, with 'Jonnyboy3' not far behind. A dozen hands passed before the first casualty, which occurred when a short-stacked 'xthecreamx' pushed all-in with
, and was called by 'oregon' with
. The board arrived
, giving oregon two pair.
'LuckyLady519' departed next, after an all-in, over-the-top resteal attempt went awry. LuckLady519 ended up well behind with
against the
of 'Vera15', and the
board changed nothing. Soon after, 'killygonza' got a free look at a flop with
, and connected against Runnerspleas'
when the board arrived
. Runnerspleas was short of chips before the hand, and on the rail after.
Sixth went to 'my03hd' after his
couldn't reel in killygonza's
, the chips going in after the flop on an
board. And after 'W Snipes' took down a huge $30+ million pot to move into the lead, Vera15 finished in fifth, losing a kicker battle with
against 'Jonnyboy38's
when they both missed the
displayed. The four survivors --- W Snipes, Jonnyboy38, killygonza and oregon ---- then hammered out a deal for most of the remaining prize money, playing on for the last $30,000 up for grabs.
jonnyboy38 was the first player out, post-deal, exiting when his
stayed behind killygonza's
after a board of
. killygonza himself exited next, losing a huge pot to oregon; oregon had made a long climb from a deep fourth place when the deal was struck to take a big lead. On the knockout hand, oregon held
, killygonza
; the chips went in before the flop and the board provided
.
oregon and W Snipes then engaged in a see-saw battle that saw both players survive multiple all-ins and catch thin outs to play on. The end finally came when they both got the chips in before the flop, W Snipes'
ahead of oregon's
. The
flop gave oregon plenty of outs, but the board's
completion left those hopes unanswered, and W Snipes had the win.
Final standings:
* 1st ($164,357): W Snipes
* 2nd ($65,871): oregon
* 3rd ($84,756): killygonza
* 4th ($94,890): jonnyboy38
5th ($40,716): Vera15
6th ($29,858.40): my03hd
7th ($21,036.60): Runnerspleas
8th ($12,214.80): LuckyLady519
9th ($8,007.48): xthecreamx
* --- four-way deal for remaining prize money; $30,000 to eventual winner
Full Tilt FTOPS #3 ($300+22 buy-in No Limit Hold'em)
The third edition of the Full Tilt Online Poker Series moved forward on Sunday night with a huge turnout for Event #3, a $322 buy-in tourney. 2,755 players signed up or satellited in, with a total prize pool of $826,500 at stake. First prize was $151,249.50, and 405 players cashed, with Full Tilt pro Huckleberry Seed among those making a deep run; Seed finished 15th. 'tsarrast' took down a huge pot at the final-table bubble to assume the early lead, with 'DonGuzzo' and 'Hummer141' close behind.
'mickry mtl' picked up the first knockout after moving all-in on a flush draw and connecting, sending 'ThisComesLast' to the rail. mickry mtl had
to ThisComesLast's
, with the board reading
, and the chips going in after the flop. Pocket kings were part of the next knockout, too, but this time they held up, with the
of 'DontBluffMePLZZ' staying ahead of 'B1317's
, with the chance of a gutshot straight offered on the
board not arriving.
Hummer141's big stack disappeared quickly, the last big chunk in a heartbeat against 'mrRosen.' On that hand, Hummer141 started with
against mrRosen's
, but the flop came
; mrRosen slow-played and got the rest of Hummer141's chips after a
and
completed the board. 'terhahn' fell next, placing sixth when a
holding lost a race against tsarrast's
, which won out on a
board.
A couple of dozen hands elapsed before the next knockout, when mrRosen, who had drifted down to shot-stack status, hit the rail. On the knockout hand, mrRosen had
to DontBluffMePLZZ's
, and DontBluffMePLZZ rivered a straight when the board brought
. DontBluffMePLZZ repeated the trick when he sent tsarrast off in fourth, a span of hands later; DontBluffMePLZZ held
to tsarrast's
, and made a flush when the board came
.
Luck was with DontBluffMePLZZ, and never more then when he made a re-raise push over the top of mickry mtl's opening bet. DontBluffMePLZZ made the move with
, and mickry mtl made the call with
, and seemed in great shape until the flop brought
. A
turn brought hopes of a straight, but the
river dashed those chances. mickry mtl finished third, courtesy of the tough beat.
The big hand gave DontBluffMePLZZ a 4:1 margin heading into heads-up play against 'Don Guzzo' the last survivor. The two dueled for about 15 hands before the chips went in on a race ---
for Don Guzzo and
for DontBluffMePLZZ. The board arrived
, sealing DontBluffMePLZZ's win.
Final standings:
1st ($151,249.50): DontBluffMePLZZ
2nd ($92,568): Don Guzzo
3rd ($60,334.50): mickry mtl
4th ($47,937): tsarrast
5th ($36,366): mrRosen
6th ($26,200.05): terhahn
7th ($19,340.10): Hummer141
8th ($15,207.60): B1317
9th ($11,571): ThisComesLast
Party Poker $300,000 Guaranteed
Party Poker's recent attendance surge meant that the Sunday Guarantee was bumped up to $300,000. 1,575 players were hand, meaning that the new guarantee was still eclipsed. 200 players cashed and first place figured out to be $63,000, with the race to the final table led by Denmark's 'TheWomanizer.' TheWomanizer, at over $2.2 million in chips, held an early $1 million-chip lead. 'Djunck' d'parted first, a last stand with
foiled by 'Mlyder's
when the board arrived
. 'jph147' exited on the very next hand, when his
was run down by 'Sir_Rossi's
when Sir_Rossi paired the
board.
Mlyder soon surged to the lead, but crashed to the felt just as quickly. After losing most of his chips to TheWomanizer, Mlyder departed when his
fell to Sir_Rossi's
on a
board. Sir_Rossi and TheWomanizer, the two most aggressive players, swapped the lead back and forth in showdown hands, with TheWomanizer finally opening another huge lead. TheWomanizer's constant stealing paid off, in a manner of speaking, when he pushed with
, got the call from Sir_Rossi with
, and caught trips and sent Sir_Rossi to the rail when the board showed
.
Two quieter stacks finally clashed when 'LotsofLarry,' with
, ran into 'Bigbang5's
; the
, gave bigbang5 the better flush and the knockout. Then TheWomanizer took another turn, winning easily when he called 'fingr1,' who had pushed with
; TheWomanizer showed
and stayed in front when the board delivered
. Then two short stacks clashed, with 'PaulB911' exiting when his
fell to the
of 'E_dollars' when the
board filled a flush.
TheWomanizer picked off Bigbang5 when they got the chips in pre-flop in a huge race, TheWomanizer's
against Bigbang5's
, with a wild
giving TheWomanizer a winning full house. And it ended only moments later, when TheWomanizer tried yet another steal with
but found himself in a race anyway, when E_dollars called and showed
. The board brought
-
, giving TheWomanizer a pair of fours and the win.
Final standings:
1st ($63,000): TheWomanizer
2nd ($34,650): E_dollars
3rd ($21,735): Bigbang5
4th ($17,167.50): PaulB911
5th ($14,490): fingr1
6th ($10,867.50): LotsofLarry
7th ($8,347.50): Sir_Rossi
8th ($5,512.50): Mlyder
9th ($4,252.50): jph147
10th ($2,992.50): Djunck
Bodog $100,000 Guaranteed
With the Super Bowl in the books, attendance rebounded as expected at Bodog's $100,000 Guaranteed. 954 players took part, with 81 cashing and everyone chasing the $25,000 first-place money. 'Gimiyostack,' with over $740,000 in chips, held a big lead over the field as this tourney's final nine assembled.
'BigGunX' went out in ninth losing a race with
against 'xiankash's
when the
board provided a river knockout. 'thecure19' finished in eighth not long after, bowing to 'pesto' when
proved no good against pesto's
when the board arrived
. Seventh went to 'PokerChris,' whose
fell to the
of 'DeltaRaz' on a
board, with DeltaRaz temporarily moving into the lead as Gimiyostak bled chips.
Moments after losing most of his stack to pesto, 'simivalleykid' departed when his
was unlucky against Gimiyostak's
, when the
board gave Gimiyostak a wheel straight. Just after, xiankash lost an all-race to finish fifth, his
falling to SKEETnutzSKEET's
, which improved to a set when the board arrived
. And returning from a break, DeltaRaz bowed out in fourth when his push with
ran into pesto's
, the
board bringing no help.
Gimiyostak departed when SKEETnutzSKEET felt priced into making a call with
, after Gimiyostak pushed with
, but got outdrawn when the board displayed
. This left pesto and SKEETnutzSKEET with over a million chips each entering heads-up play, but pesto took down the first large pot to open a big lead. On the final hand, pesto moved in after a
flop, and SKEETnutzSKEET, with
and in seemingly good shape, made the call. pesto, though, held
, and the
turn and rive missed SKEETnutzSKEET's outs, giving pesto the triumph.
Final standings:
1st ($25,000): pesto
2nd ($14,000): SKEETnutzSKEET
3rd ($9,000): Gimiyostak
4th ($6,500): DeltaRaz
5th ($5,400): xiankash
6th ($4,400): simivalleykid
7th ($3,400): PokerChris
8th ($2,400): thecure19
9th ($1,550): BigGunX