Online Poker Weekend: 'MortalNutzz' Super in Sunday Million Triumph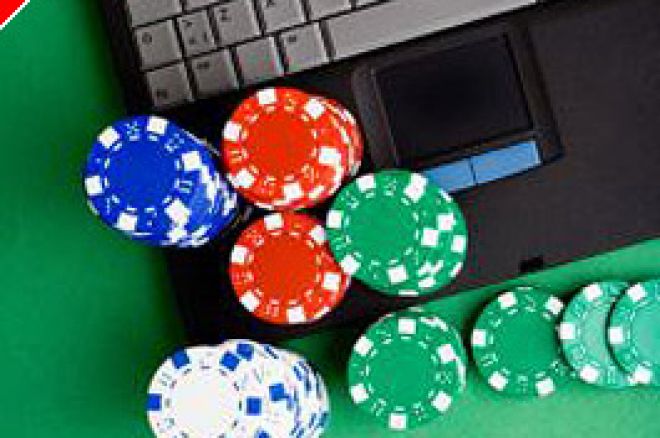 Super Bowl Sunday always means a lower turnout in the big online poker tourneys, but the three biggest events of the night all topped their pre-event guarantees, with only the Bodog $100K offering an overlay, much to its participants' delight. Still, only three of the four events ran to conclusion, as technical problems caused the cancellation of the Full Tilt $300K hours into its run. The biggest online win of the night belonged to 'MortalNutzz,' who survived an up-and-down final table at the Stars Sunday Million to take down a healthy six-figure prize.
Poker Stars Sunday Million
5,709 players made their way to the Poker Stars Sunday Million, with 810 making the money, first prize scheduled at $181,317.84, and a total prize pool of $1,141,800 up for grabs. The assault on the final table was led by 'TheBigViking,' who had amassed over $13 million chips and opened up a sizeable lead as the final table began to play. First to depart was 'MYT611,' whose push with
was called by 'eskimo,' who showed
. The
board improved both players, but eskimo's two pairs easily stood up.
Eight place went to 'raydavis77' after his re-raise all-in push with
proved unlucky; TheBigViking made the call with
and connected on the river for the knockout, the hand's entire board reading
. Then eskimo iced another player's run, calling an all-in push after flopping two pairs with
, against the
of 'johnjoel1.' The complete board showed
, and the field was trimmed to six. Moments after losing a huge race with 'Roberts34,' 'cup_o_java' was reduced to barely a big blind's worth of chips, and despite doubling through soon after bowed out. On that hand, cup_o_java held
against TheBigViking's
, but the board delivered
, for TheBigViking's Q-high straight.
That marked the high point for TheBigViking, who dropped several large pots to the other players before running out of luck against 'BRAZILLLLLLA' to finish fifth. On that hand, TheBigViking raised to $1.44 million with
, BRAZILLLLLLA pushed all-in with
, and TheBigViking made the call for his last $4.56 million. The board arrived
, BRAZILLLLLLA's jacks staying on top. BRAZILLLLLLA then repeated the first-place-to-the-rail journey of TheBigViking, finally losing a huge all-in race with
against the
of 'MortalNutzz,' the board bringing
and leaving BRAZILLLLLLA unimproved.
At this point the three surviving players agreed to a deal for most ofthe prize money, with MortalNutzz claiming the largest share, and played on for the final $30,000 in prize money, as per event rules. Roberts34 bowed out not long after, a final push with
behind MortalNutzz's
before the flop, and staying there --- the board arrived
. This left MortalNutzz and eskimo heads-up for the title, with MortalNutzz enjoying a nearly 4:1 lead. On the final hand, eskimo moved in with
and MortalNutzz called with
. The flop came
, immediately leaving eskimo dead to one of the two remaining treys, but the turn and river were the
and
instead. MortalNuttz's late surge capped a win worth over $165,000.
Poker Stars Sunday Million - Final standings:
* 1st ($165,258): MortalNutzz
* 2nd ($84,758): eskimo
* 3rd ($84,758): Roberts34
4th ($50,239.20): BRAZILLLLLLA
5th ($38,821.20): TheBigViking
6th ($27,974.10): cup_o_java
7th ($19,981.50): johnjoel1
8th ($11,988.90): raydavis77
9th ($7,535.88): MYT611
* --- three-way deal for remaining prize money; $30,000 to eventual winner
Full Tilt January $300,000 Guaranteed
Full Tilt encountered technical difficulties late on Sunday night, resulting in the late interruption of the $300,000 Guaranteed event. The event did top its guarantee, generating a prize pool over $325,000, but the system problems caused the premature ending of the event with about 30 players left in the hunt.
Party Poker $200,000 Guaranteed
Party Poker hit a 2007 high as 1,318 players signed up, building a $263,600 prize fund. 150 players made the money, with first place up to $55,356. 'miran111,' at $1.15 million in chips, held a narrow lead over three others as the final ten assembled. Sweden and Denmark had three representatives each at the final table. Tight play marked early action with few hands seeing a flop, and the blinds escalated to $20,000/$40,000 before the first knockout occurred, when 'Shishkovka' got caught stealing with
, running into 'Cubus's
and exiting when the board brought
.
'Hulda3' lost a race to finish ninth,
no good against 'spetsern's
when the board came
. Soon after, 'Tof59's run ended at eighth, a final stand
with
beaten by Cubus's
on a
board. miran111 then dropped two big pots, the second one sending him to the rail when his
and a straight draw came up dry against 'CharBukowski's
, the board bringing
. CharBukowski picked up the next knockout as well,
holding up over 'jensen1811's
when the board arrived
.
Blinds were up to $40,000/$80,000 when the next two knockouts occurred, both on steal attempts gone awry. First, 'High11th' tried with
, but ran into spetsern's
, and a
board brought no help. Then, Cubus tried to buy the antes, pushing with
, but found a caller in spetsern, who held
; the
board gave spetsern trip aces and reduced the field to three. And it soon became two, after 'theoracle222' lost most of her chips in a race against CharBukowski, then was forced in with
against CharBukowski's
, making a pair of fives from the
board but still falling short.
spetsern still held a 3:1 margin entering heads-up play, and the two tried to hammer out a chop but couldn't agree over a final few dollars. Play finally resumed, and spetsern then had the title slip away when CharBukowski hit a three-outer while dominated,
to
, to stay alive and square the match. Thus started a marathon stretching many dozens of hands, with CharBukowski first pulling ahead, then spetsern surging in return. Finally, after over an hour of heads-up action, the two hammered out an all-but-even chop, leaving a measly $8 up for grabs for the winner. CharBukowski claimed the nominal title (and the tip money) when he made a pair of fours on a
board
Final standings:
** 1st ($43,498): CharBukowski
** 2nd ($43,490): spetsern
3rd ($19,111): theoracle222
4th ($15,157): Cubus
5th ($12,521): High11th
6th ($9,885): jensen1811
7th ($7,512.60): miran111
8th ($5,008.40): Tof59
9th ($3,822.20): Hulda3
10th ($2,636): Shishkovka
** --- two-way deal for most of remaining prize money
Bodog $100,000 Guaranteed
747 players were on hand for the Bodog $100,000 Guaranteed, meaning a generous overlay was in place, as this one was contested during the heart of the Super Bowl. 63 players cashed and all eyes were on the $25,000 first-place prize. 'HaNkYDahANky' held a narrow lead when this event's final table assembled, having amassed over $377,000 in chips. First to fall was 'PokerJones,' out in ninth when his
all-in found two callers in 'Pinnie' (
) and 'Roshambro' (
), with Roshambro getting knockout honors when the
board gave him a top-pair/top-kicker best hand.
A short-stacked 'Brady Hawks' made a last stand with
but also found two callers, in Pinnie with
and HaNkYDahANky with
; Big Slick triumped again when the board arrived
, and the field was seven. Soon after it was down to six, with 'watash20' departing when his
couldn't outrace pinnie's
, as the board arrived
. pinnie soon claimed another knockout when his
connected with a
board, eliminating 'PlayNBarredUp,' who was all-in with
. And then 'LokTahWah' finished in fifth in a crazy hand that saw him start with a pair,
, but ended up drawing dead and making a meaningless full house. HaNkYDahANky made the call with
, and was rewarded when the board delivered
for a better full house.
Pinnie's aggressive run ended when he tried a resteal with
, and was almost rewarded. HaNkYDahANky made the pre-flop call with
, but the
flop put Pinnie ahead, until a
turn gave HaNkYDahANky winning trips, with a
completing the board. 'Roshambro' then came from a deep third place to a commanding lead, doublingbthrough twice and then finally knocking out HaNkYDahANky when he made two pairs, queens and eights, to top HaNkYDahANky's all-in stand with a pocket ace. Roshambro completed the rush to victory by finishing off the last survivor, 'kingkai,' when Roshambro's pair of nines stood up against 'kingkai's unpaired ace on a board the offered two kings and no other helpers. Technical difficulties prevented us from capturing the entire board for the last two knockout hands.
Final standings:
1st ($25,000): Roshambro
2nd ($14,300): kingkai
3rd ($9,200): HaNkYDahANky
4th ($6,900): Pinnie
5th ($5,500): LokTahWah
6th ($4,500): PlayNBarredUp
7th ($3,500): watash20
8th ($2,500): Brady Hawks
9th ($1,600): PokerJones