Party Poker Sponsors New U.K. 'Premier League Poker' Offering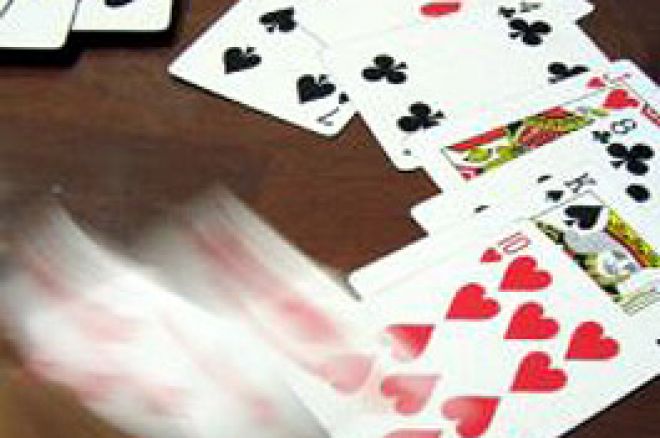 Phil Hellmuth headlines a 12-player ensemble converging on Kent, England for the late February filming of "Premier League Poker." The series will be produced by Matchroom Poker at Kent's Maidstone Studios and is scheduled to air on the popular Channel 4, with the 12 players chasing after $500,000 in prize money. The series may also air in other countries.
Besides 10-time WSOP bracelet winner Hellmuth, the internationally flavored lineup features a heavy dose of personality, also including Dave 'Devilfish' Ulliott, Andy Black, Kiril Gerasimov, Liz Lieu, Ian Fraser, Roland De Wolfe, Vicky Coren, Juha Helppi, Kenna James, Eddy Scharf, and Team PokerNews WSOP Captain, Tony G.
The 12 players will compete in a 'league' format roughly similar to the 'Poker Superstars' series familiar to North American audiences, but with some marked differences. Each of the twelve players will compete six times in the first stage of the series, with the top four automatically moving on to the six-player final table where the big money will be awarded. Spots five through eight among the preliminary qualifiers will then play a series of heads-up matches to determine the last two final-table spots.
The tourney is also technically a high-stakes 'overlay' event. Each of the twelve invitees will chip in a $20,000 entry fee, with sponsor Party Poker contributing an additional $260,000 to produce the $500,000 total purse. A Party spokesman noted that, "Premier League Poker is an exciting new concept and is sure to make great television. The interest from pros on both sides of the Atlantic has been excellent."
The players were happy to toss in a couple of pump-up-the-atmosphere quotes as well. Hellmuth offered this: "I love the UK and feel at home there, so I am really looking forward to 'Premier League Poker.' It's always challenging to match wits with the world's best poker players but I'm coming for the title — make no mistake about that!"
And Tony G, also a great source for quotes, added this: "I am excited to play in the Premier League, and I can promise everyone involved that they will get all the Tony G they can handle."
Filming on Premier League Poker runs through March 4th.