PokerProForAYear - EPT Dortmund Freeroll This Weekend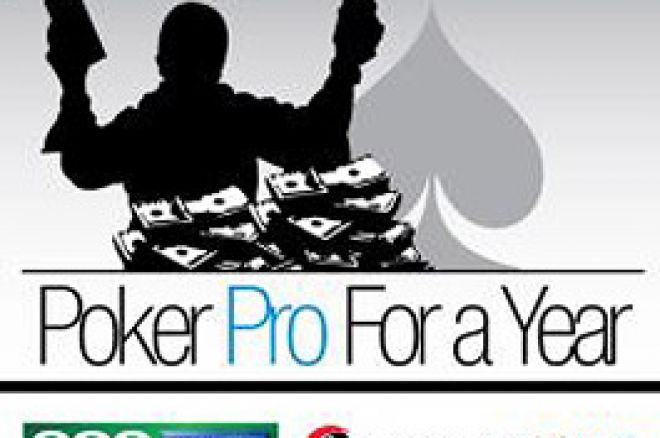 We're already well into Series 1 of the PokerProForAYear League but even if you join now you still have a great chance to win the PokerProForAYear Grand Prize.
Remember you can earn points through playing our PokerProForAYear League events and freerolls (played exclusively at Pacific Poker), as well as bonus points for playing any buyin tournament at Pacific Poker. We have recently introduced a cap of 12,000 points per Series to give more people an opportunity to qualify.
If you want to start playing in the PokerProForAYear League and share in over $150,000 in prizes, head to the PokerProForAYear official website and find out how to enter. You'll need to sign up to Pacific Poker through PokerProForAYear/PokerNews (or have done so in the past), and you'll also have to register for the competition using the form on the PokerProForAYear website.
Qualifying is already over for our special $8,500 EPT Dortmund Global Freeroll on Saturday February 17 at 16:00 EST, but if you downloaded Pacific Poker through PokerNews/PokerProForAYear and earned 200 Pacific Poker Points between January 1 and February 10 then you will still be able to enter. One lucky winner will receive an $8,500 package which includes entry to the EPT Dortmund (March 8-11, Casino Hohensyburg, Dortmund, Germany), and approximately $2,000 for travel and expenses.
Additionally, the EPT Dortmund Global Freeroll winner will also receive 12,000 PokerProForAYear League Points, which will automatically qualify them for the Series 1 Final on February 28, 16:00 EST. The winner of the Series Final will qualify for the PokerProForAYear Final at the end of the year, and will be whisked away with 9 other finalists to a secret location to compete in a live offline tournament which will be webcast on PokerNews.
The Grand Prize winner will receive full sponsorship into four major poker tournaments in 2008 – worth over $50,000! This amazing package includes travel, accommodation, expenses and buyins, plus the winner will receive their own blog on www.pokerproforayear.com to record their experiences from travelling on the poker tournament circuit.
There are still lots of chances to qualify for the PokerProForAYear Grand Final, plus there are freerolls for the WPT Grand Prix de Paris, WSOP, EPT Baden, and Aussie Millions. So head to PokerProForAYear and find out how you can be a part of this amazing promotion from PokerNews and Pacific Poker.