Tribeca To Withdraw Network Services from U.S. Market at Month's End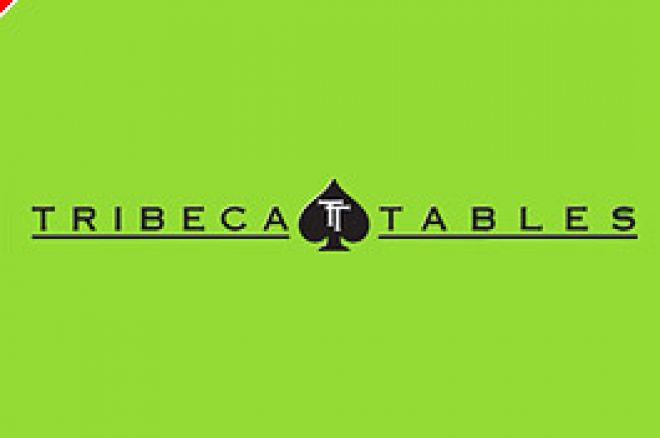 In a move that caught many online poker sites by surprise, the Tribeca Tables network on Thursday confirmed that they will begin blocking all computers shown as originating from U.S.-based IP [Internet Protocol] addresses as of February 28th, ending Tribeca's software services to these American players. In addition, no new sign-ups of U.S. players will be allowed on any Tribeca member site, effective immediately. Doyle's Room was by far the largest room affected, with other notable sites including Platinum Poker, BetUS Poker, GoldenPalace.com and the new StraightFlush.com Poker among the temporarily impacted brands.
The move comes as Tribeca continues its ongoing merger/acquisition process with Nicosia-based Playtech, in a move that will still unite over 200 smaller and mid-sized sites into a single network. The Playtech merger includes sites formerly on the Tribeca, Tain and i-Poker networks. Tribeca was the only segment of the planned, enlarged Playtech network that was still offering services to U.S. players, and even at that, not to all 50 states; at last count, slightly more than half of the hundred or so listed Tribeca sites were still offering partial U.S. connectivity.
Tribeca had announced a grace period that Doyle's Room and many other sites were using as they worked to launch their own, new poker network, open to U.S. players; it is this grace period that is ending at the end of the month. In addition to the two other Doyle's Room poker skins, Platinum Poker and Never Lose Poker, a listing at the Doyle Brunson Poker Network site lists 25 more sites that were among those still allowing some U.S. play and are likely part of the upcoming DBPN launch. Tribeca's unexpected cessation of services may be connected to issues with the ongoing Playtech deal --- no press release has yet been issued --- but in the meantime, U.S. players on Doyle's Room and the other affected sites have been left without a means to play on their accounts.
Work continues as Doyle's Room and others rush to get their own network up and running, with a new network expected to be active by March.