UIGEA Effects: Hints from Online Poker's Financials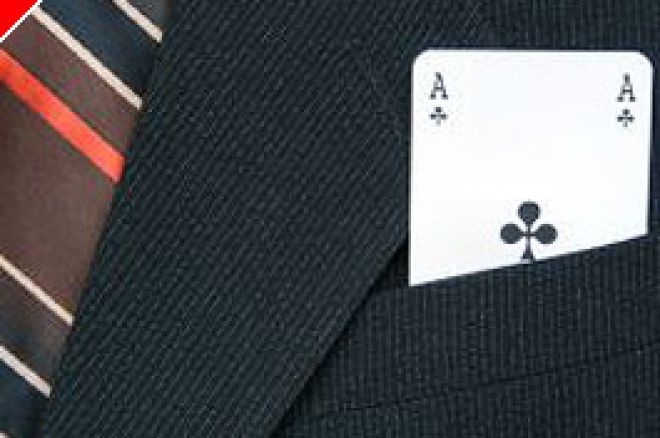 In the last week, PartyGaming and 888 Holdings reported financial information, providing a first peek at how their departure from the US is effecting their bottom line. PartyGaming and 888 were among the first online poker sites to leave the US market, coincident with President Bush's signing of the UIGEA into law on October 13, 2007.
PartyGaming is not due to formally announce its earnings until early next month, but last week Chief Executive Mitch Garber said he expected the online gaming group to report full-year profit for 2006 of over $140 million. Overall, the statement offers little insight into the details of the effects of the UIGEA on Party's business. They are still a profit making enterprise for the year 2006, but only the last quarter of their earnings was effected by the US which represented approximately 75% of Party's market. Back in October, the company reported that it would likely take a one time charge of approximately $250 million relating to its operational shutdown in the US and Garber did not articulate how that was addressed in the profit number. PartyGaming's net profit for 2005 was $293 million.
888 Holdings reported a 7% annual growth in net gaming revenue, almost exclusively driven by an 18% increase in revenue from online poker. Like the number presented by Party, the annual numbers offer little insight into their post-UIGEA world. But 888 also broke out their 4th quarter revenue numbers which tells the UIGEA tale. In the last three months of 2006, all regions, including the US, net gaming revenue was down 39%, with a 43% drop in online poker revenue. Prior to the UIGEA, approximately half of 888's revenue was derived from the US. So to some extent, 888 was able to mitigate higher losses by better growth in their non-US markets where net gaming revenue was up 12%, with a 26% growth in online poker revenue.
While 888 Holdings 4th quarter numbers (and Party's when they are released) demonstrate a business struggling with the loss of their biggest market, the 4th quarter numbers may be the worst of it. Both PartyGaming and 888 Holdings went through massive cost cutting exercises soon after the UIGEA's passage, the benefits of which may not be fully realized in their 4th quarter results. Not only is this true for their labor costs, but is also relevant to their US marketing programs. Party, especially, had a number of advertising commitments in the US that could not be turned off on a "UIGEA" dime. These two companies were among the first to leave the US and had the opportunity to redirect their marketing efforts to other regions, but it will take more than a few months to reap the benefits of marketing campaigns and new territorial development. And in some ways, moving out of the US when they did allowed them to avoid the current US funding issues plaguing other online gaming companies, now faced with a temporarily diminished market while bearing the full cost of US focused staffing and marketing costs.
From the preliminary numbers, it looks like the online gaming community is predictably down – but not out. And with the right cost cutting measures and marketing focus, bigger online companies will see growth, albeit slow, from their heartbreaking, post UIGEA, fourth quarters.