"Kassike" Wins EPT Dortmund Global Freeroll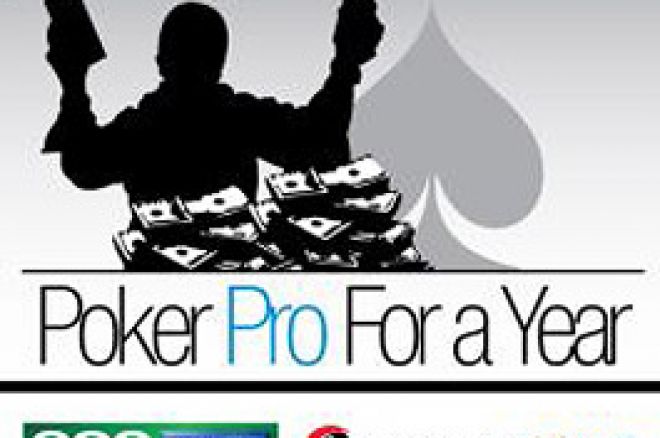 Kairit Leobold hails from the tiny nation of Estonia, but finds herself heading to compete in the EPT event at Dortmund this weekend after beating players from all over the world to win the recent PokerProForAYear Global Freeroll at Pacific Poker.
Kairit is no stranger to poker as her husband Imre is an avid player as well. PokerNews caught up with Kairit just before she headed off to Germany.
PokerNews: How did you feel after winning the Global Freeroll?
Kairit: At first, I didn`t even realize what had happened. It was late at night and I watched Imre (my husband) jumping and screaming, "You did it, Kairit, you really did it!" It took some time for me to join his party - it just felt absolutely unreal. I had just beaten 41 tough opponents and will now go to Dortmund to play the top pros in the EPT tournament – wow, somebody wake me up! (Fortunately no-one did!) After a glass of wine it started to feel REALLY good. The taste of victory and winning is so very sweet!
We have had many awesome poker trips overseas (Australia, Ireland, New Orleans, Las Vegas, St. Kitts, Deauville, and Tunica), but Imre has always been the one to win the package and take me with him. These trips are not about the chance to play big poker, but are also about spending great time together in interesting and romantic places. I'm very happy to be in the role of winning this gift for us this time!
Kairit will not be an easy target for the big stage poker pros - she has been winning at small-stakes games online consistently for the last 4 years and has also participated in many live poker tournaments, such as the 2006 WSOP Ladies Event.
Kairit: So far I have not had much success in live tournaments as for me they are more about having fun and a good time. But this one I have to take more seriously - you never know how often you will get a chance to play an event like this. I don`t feel like a total rookie anymore - if I catch good cards, anything is possible. But if the deck is cold, then I`ll probably be in trouble - I don`t believe my skill is good enough yet to beat all the top pros without some luck!
In Estonia Kairit has played 3 live tourneys and finished in the money twice. Kairit recently achieved her best result just a week ago, when she finished 4th at a Holdem Series side-event in Tallinn.
PokerNews: How ambitious are you as a poker player?
Kairit: "I am a competitive person, who really wants to know how it feels to hold a trophy after winning a big poker tournament. If I work on my game hard enough and sharpen my poker skills, then one day...who knows!
PokerNews: What do you do away from the poker table?
Kairit: I have a loving husband and 3 wonderful kids (7,6 and 3 years old). I love my family very much and like to do things with them. One day a week I give legal advise for abused women at a local shelter. Lately I have found a new passion, handycraft works - it just feels great to make nice little things with my hands!
PokerNews and Pacific Poker wish Kairit the best of luck as she takes on a star-studded field at the EPT Dortmund – stay tuned to PokerNews for our live coverage of this event.
Ed Note: Do you want to spend a year travelling the world as a poker pro? Head to PokerProForAYear and find out how you could win a poker sponsorship in 2008.