EPT Grand Finale Day 3 Recap – Bubble Bursts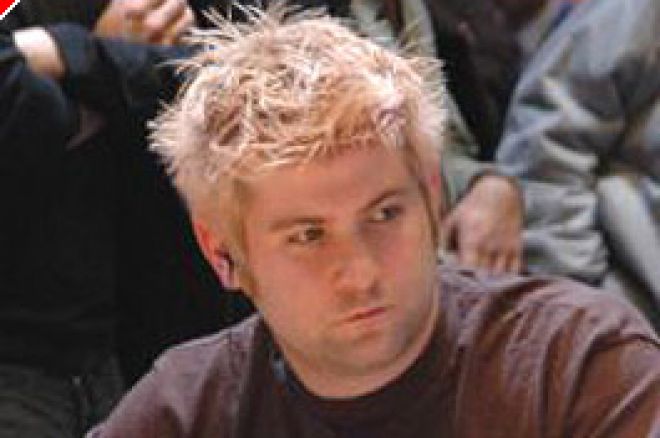 Action resumed at the magnificent Salle des Etoiles ballroom at the Bay Casino in Monte Carlo for the EPT Grand Finale Championships. Salle des Etoiles translates into 'room of stars' in English, which is fitting because tiny lights are imbedded into the ceiling that resemble a starry sky. Inside the tournament area, plenty of the most prominent poker stars in the world have been battling it out for the coveted €1.8 million first place prize.
85 players began Day 3 as everyone jockeyed for position as the money bubble approached. The top 64 players would win prize money and after three grueling days of poker, no one wanted to leave Monte Carlo empty handed. The action up until the bubble went quick as most of the small stacks made moves and busted out. The money bubble burst just before the dinner break and due to the fast pace of play, we had one of the shortest days since the EPT Grand Finale commenced on Wednesday. Action was suspended when play reached the final four tables or 32 players.
Irishman Andy Black started Day 3 as the chipleader and maintained his large margin for the entire day. He ended up with 709,500 with the average stack around 330K.
"I made a few mistakes near the end of the day," he admitted. "I got as high as 860K but I'm lucky to have a little over 700K."
A couple of players made a run at Black and are currently within striking distance such as Dean Sanders (UK) 695,600, Antony Lellouche (France) 651,300, and Gavin Griffin (USA) 629,200.
Dean Sanders qualified online at PokerStars and went on a rush late on Day 3. He accumulated most of his chips when he busted Chad Brown in 33rd place. Brown was all in with
and ran into Sanders'
. A couple of hands earlier, Sanders claimed another victim when he busted Vladmir Troyanovsky. His
held up against Troyanovsky's
.
Gavin Griffin picked up a tough draw and was seated at Andy Black and Johnny Lodden's table.
"My first time playing with either," he said. "I have no experience with them. I didn't have too many chips so I avoided playing any pots with them."
As soon as Griffin picked up a few pots, he was able to make some moves especially since he had position on the hyper-aggressive Norwegian, Johnny "Bad_ip" Lodden. One of Lodden's biggest liabilities is his inability to down-shift into low gear especially with other aggressive players at his table. Griffin finally accumulated some chips and with Black as the chipleader, Lodden's volatile style ended up costing him the tournament. The twenty-one year old Lodden has a history of blowing huge chipleads late into EPT events and almost like clockwork, he imploded just after the money bubble broke. One moment Lodden had close to 400K in chips and the next moment, he was spotted smoking cigarettes in media row talking to members of the Swedish press.
When Day 3 began, the remaining field was dominated by American and British players who represented almost 1/3 of the field. The countries of Sweden, Norway, and Demark combined for about 25% of the field. By the end of Day 3, twelve American and British players remained while only seven Scandinavian players were left in the field.
Hendon Mob's Ram Vaswani was one of the British players trying to advance to the final table.
"I got an above average stack," said Vaswani. "It doesn't mean anything at this stage, really. But I'm happy with my position. My plan for the tournament for any tournament is the same. I keep on raising and hope it comes off."
End of Day 3 Chip Counts:
1. Andy Black (Ireland) 709,500
2. Dean Sanders (UK) 695,600
3. Antony Lellouche (France) 651,300
4. Gavin Griffin (USA) 629,200
5. Christian Neirinck (Belgium) 549,800
6. Alexander David Kim (USA) 502,400
7. Pete Giordano (USA) 501,200
8. Jan Veit (Germany) 420,500
9. Soren Kongsgaard (Denmark) 416,500
10. Ram Vaswani (UK) 410,700
11. Carlos Mortensen (Spain) 385,000
12. Steve Jelinek (UK) 363,100
13. David Peters (USA) 352,600
14. Simon Johansson (Sweden) 339,700
15. Kristof De Smedt (Belgium) 337,300
16. Shane Redhill (Ireland) 292,900
17. Josh Arieh (USA) 286,500
18. Eric Van Der Berg (Holland) 280,700
19. Kristian Kjondal (Norway) 262,700
20. Marc Karam (Canada) 260,500
21. Christopher Ulsrud (Norway) 219,000
22. Ben Callinan (UK) 192,600
23. Philip Hilm (Denmark) 188,200
24. Herman Zango (Costa Rica) 170,200
25. Jacob Larsson (Sweden) 166,800
26. Josh Prager (USA) 166,700
27. Johannes Strassmann (Germany) 164,400
28. Cristinel Dumitru (Romania) 157,600
29. Roi Elmaliah (Israel) 146,200
30. Richard Waters (UK) 141,800
31. David Mobbs (UK) 140,600
32. Lars Eidissen (Norway) 132,400
Day 3 Money Winners:
33 Chad Brown (USA) €23,230
34 Thomas Wahlroos (Finland) €23,230
35 Joe Beevers (UK) €23,230
36 Sergey Altbregin (Russia) €23,230
37 Ernst Hermans (Holland) €23,230
38 Richard Herbert (Ireland) €23,230
39 Nick Goodall (UK) €23,230
40 Oscar Blanco Carrasco (Spain) €23,230
41 Gunnar Ostebrod (Norway) €19,910
42 Atanas Gueorguiev (Bulgaria) €19,910
43 Jesse Steinberg (USA) €19,910
44 Fadi Kamar (Lebanon) €19,910
45 Vladimir Troyanovsky (Russia) €19,910
46 Halidor Mar Sverrisson (Iceland) €19,910
47 Biri Balazs (Hungary) €19,910
48 Hans Eskilsson (Sweden) €19,910
49 David Sonelin (Sweden) €16,590
50 Nicolas Ragot (France) €16,590
51 Thomas Bihl (Germany) €16,590
52 Ouri Cohen (France) €16,590
53 Hans Ari Vars (Norway) €16,590
54 Patric Martensson (Sweden) €16,590
55 Age Spets (Norway) €16,590
56 Sasa Biorac (Germany) €16,590
57 William Hill (USA) €13,270
58 David Sykes (Canada) €13,270
59 Rayan Nathan (Australia) €13,270
60 Johnny Loddden (Norway) €13,270
61 Xuyen Pham (UK) €13,270
62 Jonathon Little (USA) €13,270
63 Anthony Chatelain (Sweden) €13,270
64 Elie Marciano (France) €13,270
Day 4 of the EPT Grand Finale will start at 2pm local time. You can follow along with the action by checking out Poker News' live updates along with our comprehensive photo gallery and video gallery which features plenty of player interviews..