Jennifer Harman SPCA Poker Tournament This Friday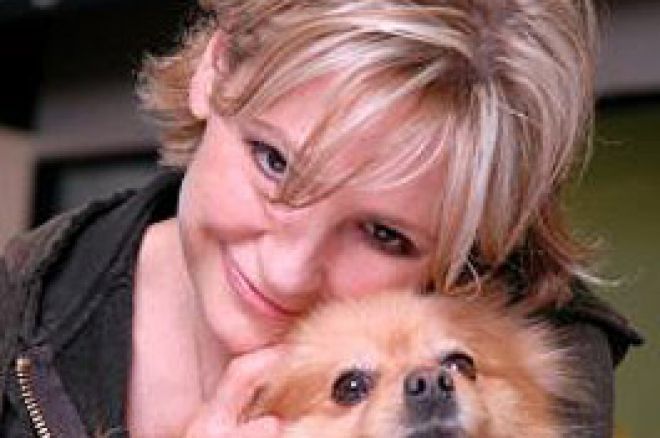 What does it take to pull off a really successful charity event?
How about: poker, really cute animals, lots of poker stars, a great auction of some really cool items, a $10,000 seat in the WSOP, and a whole bunch of very dedicated volunteers.
Jennifer Harman and the Nevada SPCA have teamed for a very unique and unquestionably fun charity poker event to be held on April 20th at Caesar's Palace in Las Vegas. The NLHE event is a $300 donation with a single $200 rebuy and a last chance add-on for another $200. Here is the really great part - 100% of the tournament money collected will go to the Nevada SPCA No-Kill Animal Sanctuary.
This will be a great event with over 150 professional players and celebrities ready to take to the felt in a field that will probably reach its capacity of over 400 players. There are still seats available.
What about a prize pool you ask, with all the money going to the SPCA, are the players just playing for fun? How about a first place prize of a $10,000 seat in the WSOP Main Event! Donations have been coming in for other "surprise awards" for the final table participants.
During a press conference at the SPCA Sanctuary in Las Vegas, Jennifer along with Daniel Negreanu and Todd Brunson spoke about the event, their own commitment to the SPCA and, of course, their dogs.
Daniel: "Poker Players are solitary creatures but after a long day of really bad play; you know when you have lost a car or a house, it's great to come home and have your dog still love you."
Todd: "No matter how bad I play and how loud the other players laugh at my play, I can go home and my dog has never laughed at me."
The Jennifer Harman Charity Poker Tournament will be preceded by a charity auction. I was able to speak with Doug Duke the Executive Director of Nevada SPCA as well as Annie Van Bebber from Fundraisers.com before the press conference and it would appear that the event continues to pick up interest from both players and contributors. The auction will have several truly one-of-a-kind items and the tournament will literally be a Who's Who of the poker world.
Many professional poker players have donated personal items to be included in the auction. Robert Williamson III and Daniel Negreanu will host the live auction, which will make the just the auction worth the price of admission. An additional silent auction will also take place during the event. Live events begin at 10 AM with an anticipated noon start to the tournament.
At the Bellagio this week for the WPT Championship preliminary events nearly every recognizable professional player was committed to playing in this tournament and more auction items were being offered. There will be opportunities for the public both during the auction, before at a Red Carpet event and even during the tournament to meet the players and pick up some very unusual poker memorabilia.
If you can't make it to Caesar's Palace on April 20th, please consider a donation, which can easily be done at www.nevadaspca.org/donate Your donation will go to support a great cause and a wonderful group of staff and volunteers at the Nevada SPCA No-Kill Animal Sanctuary.
Ed note: Photo Courtesy IMPDI