Laak, Esfandiari to Star in 'I Bet You' on MOJO Network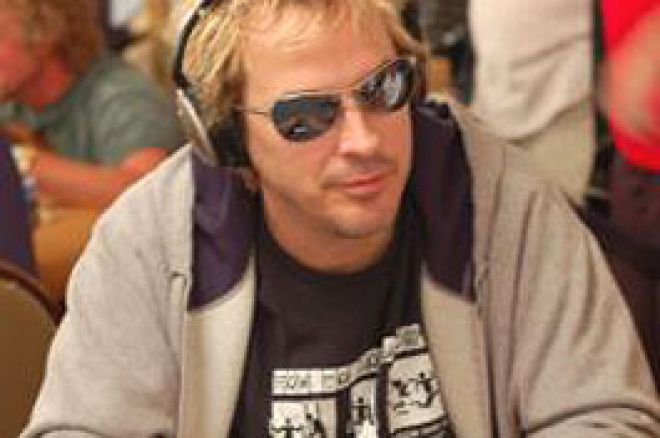 Two of the hot young guns of the poker world, Phil 'Unabomber' Laak and Antonio 'The Magician' Esfandiari, are set to put it on the line in 'I Bet You,' a new series on the renamed and relaunched MOJO network. MOJO is the new name of hi-definition channel INHD as of May 1, and the debut of 'I Bet You' is part of a strong poker push for the network, now also including promos for the National Poker League.
The spirit of crazy proposition bets is alive and well in 'I Bet You,' with Laak and Esfandiari taking their buddy act on a cross-country tour. Antonio and Phil have been close friends since cutting their poker teeth in California card rooms, with each moving on to major-tournament success.
'I Bet You' captures the pair in the series of competitive but good-natured bets, with Laak and Esfandiari also putting their own money on the line. The episodes will include combinations of 'A,' 'B' or 'C' bets. 'A' bets are the high-dollar items, with examples in early episodes including who makes more tips in an hour after taking bartending lessons, and who is judged as the better performer after learning a routine from theater dance instructors.
'B' bets are the poker-related ideas, with one example being what happens when the two teach poker's finer points poker tips to a pair of dancers from the Olympic Garden Cabaret Club. 'C' bets are the off-the-cuff ideas, such as racing to Danny DeVito's home using a popular Hollywood "Map to the Stars," who's the better panhandler, and who can convince someone to get a tattoo of Antonio's name; it seems that tattoos and prop bets may well a recurring combination in the modern poker world.
At least two other prop-bet concepts have already been announced, one in which Phil and Antonio go roller-derby on each other, and another where the two see who can do the better job coaching a YMCA youth basketball team.
It's all part of 'I Bet You's initial eight-episode run, with the premiere episode airing at 9pm ET/PT on May 7th. Each episode repeats on Wednesday at 10:30pm ET/PT.