Online Poker Weekend: 'MattSuspect' Rushes to Sunday Million Win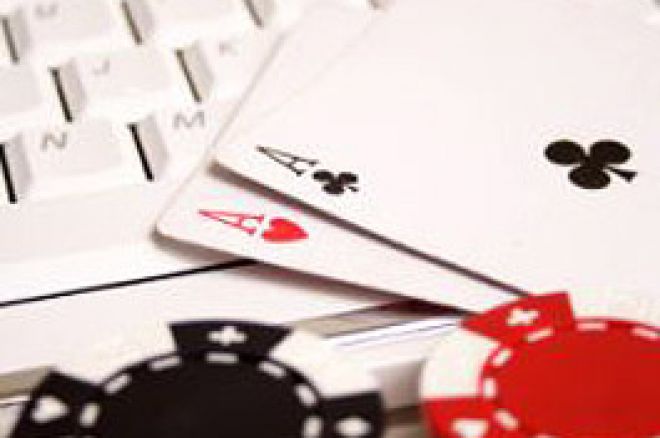 The biggest online battle of Sunday night occurred at Poker Stars, where a drawn-out final table saw players with short chip stacks slowly reel in the early frontrunners. 'MattSuspect' moved to the front of a tight pack roughly halfway through the action, and never looked back. Elsewhere, a huge frontrunner saw a big lead slip away at Full Tilt, while Party's final-table survivors haggled over a deal before splitting up a healthy four-way payday.
Poker Stars Sunday Million
It was $530-buyin night at the Stars Sunday Million, and 2,880 players signed up for the fun. The prize pool swelled to $1,440,000, with 414 players sharing the money, and first place was scheduled to be a head-turning $264,816. 'AUSSIE_JASE' was the early final-table leader, but none of the players were desperate for chips as the final nine started, with a slow pace and no early eliminations the result.
'MattSuspect' finally claimed the first knockout, sending 'amichaiKK' to the rail in ninth. On that hand, MattSuspect held
to amichaiKK's
, and the board was an indifferent
. MattSuspect made it two-for-two on the next hand, this time with 'Azzel' departing; MattSuspect's
held up over Azzel's
when the board brought
. AUSSIE_JASE then joined the act, making a raise pre-flop with
and getting 'Dogg11' to make an all-in re-raise from the small blind with
. The board came
, and the field was six.
The newly rapid pace continued when 'Luie Sojo' was bounced two hands later, losing a race with
against 'gunning4you's
when the board displayed
. Then MattSuspect picked up another knockout --- and expanded his new-found lead --- by using
to top 'Dubner's
; this time the board offered
.
MattSuspect slowly padded his lead through a lengthy stretch of four-handed play, then picked off a down-to-the-felt AUSSIE_JASE, who pushed with
. gunning4yiu made the call with
, and won when the board arrived
. Third place went to 'dazzy2004,' who was never deep in chips and finally succumbed to MattSuspect on a hand where dazzy2004 pushed
into MattSuspect's
; the board came
.
Heads-up, MattSuspect and gunning4you worked out an easy chop for most of the remaining money, a great climb for both, especially gunning4you, who had started the final table technically last in chips. MattSuspect's late run of great cards continued right to the end. On the final hand he picked
as gunning4you found
. The chips went in, the board came
, and the rush to victory was complete
Final standings:
* 1st ($223,637): MattSuspect
* 2nd ($175,818): gunning4you
3rd ($89,136): dazzy2004
4th ($73,440): AUSSIE_JASE
5th ($59,040): Dubner
6th ($44,640): Luie Sojo
7th ($31,392): Dogg11
8th ($19,872): Azzel
9th ($11,520): amichaiKK
* --- two-way deal for remaining prize money; $30,000 to eventual winner
Full Tilt $400,000 Guarantee
Sunday night's $400,000 Guarantee at Full Tilt found 2,334 players chasing pieces of what added up to a $466,800 prize pool. First-place money was $85,634.46, with 351 players sharing the wealth. Roland de Wolfe made a deep run here, leading during much of the late-event play before fading to a 13th-place finish. 'toppsett' led the way to the final table in this one, having amassed over $1.8 million in chips.
This final table got off to a slow start, with nearly 60 hands elapsing before the first knockout. 'UntiltDotCom' was the unlucky party bounced when
proved unlucky indeed against toppsett's
, with the board showing
. 'BigFIshie118' exited next, reeled in by 'MathForPoker's
when the board brought
. 'ChipnaChrrrr' survived several all-in situations before finally succumbing on a hand where he held
to 'bballer88's
in a battle of the blinds, but succumbed when the board arrived
. 'Hixx' was hexed next, a last stand with
crushed by toppsett's modest
when the board delivered
for the spade flush.
toppsett's aggressive rampage continued with a k.o. of 'SMIKAS,' where toppsett
held up over SKIMAS's
on a board of
. MathForPoker then claimed another scalp, using
to bounce bballer88's
when the board came
. Soon after it was toppsett's turn, this time with 'flip123077' as the victim; toppsett held
to flip123077's
, and won easily when the
board completed another flush.
toppsett entered heads-up play with a healthy chip lead, but MathForPoker won a race by flopping a set of nines to move ahead. The end came on a hand where both players caught top pair on a
flop. The last of the chips went in after a
turn, when it turned out that toppsett, with a
holding, was drawing dead. MathForPoker held
for top two pairs, and waited only for the meaningless
river to drop before claiming the victory.
Final standings:
1st ($85,634.46): MathForPoker
2nd ($52,561.68): toppsett
3rd ($34,403.16): flip123077
4th ($27,447.84): bballer88
5th ($20,772.60): SMIKAS
6th ($14,937.60): Hixx
7th ($10,969.80): ChipnaChrrrr
8th ($8,589.12): BigFIshie118
9th ($6,535.20): UntiltDotCom
Party Poker $300,000 Guaranteed
Attendance at Party Poker's $300,000 Guaranteed again came quite close to expectations, with 1,463 players chasing the big money. First place was worth $60,000, with the cash running 200 places deep. 'TheAsgard,' with about $1.2 million in chips, was the only player above the million-chip plateau as the final table began.
The first player eliminated was 'DalconOpeaN,' whose
was cracked by the
of 'XDaenerysX' when the board came
. XDaenerysX picked up the next knockout, too, when his
held up over 'HKLAW1's
on a board of
. Eighth went to 'napier8w' when his
couldn't hold up against the
of 'Paifos,' the board displaying
. And seventh went to 'tharina,' forced in after losing a big pot with
. XDaenerysX made a cheap call with
and watched the board come
to take that pot.
Sixth place went to 'Slowhand_AA,' whose
fell to Paifos's
on a
board, and fifth would go to 'TheAsgard,' whose
couldn't catch against XDaenerysX's
when the board offered
. At this point the four survivors quickly agreed to deal talks, but wrangled for a considerable period of time before the final payout numbers were reached.
Final standings:
** 1st ($44,780.11): XDaenerysX
** 2nd ($30,624.12): Paifos
** 3rd ($30,325.50): nafudoma
** 4th ($24,320.28): Tika22
5th ($13,800): TheAsgard
6th ($10,350): Slowhand_AA
7th: ($7,950): tharina
8th ($5,250): napier8w
9th ($4,050): HKLAW1
10th ($2,850): DalconOpeaN
** --- four-way deal for remaining prize money
Ultimate Bet $200,000 Guaranteed
Ultimate Bet had 934 players on hand for their weekly $200,000 event, with the top 100 cashing and first worth $45,000. 'Loeppenthin' led the way to the final table with $570,000 in chips, over $200,000 ahead of the closest challengers. 'al_333' exited in tenth when his
couldn't overtake 'POPMONSTER's
, with the board arriving
, and ninth went to 'eisenhower1,' whose
went nowhere against 'Wachovia's
with a board of
.
'imawwinbaby' was knocked out in eighth when
proved no match for 've6ticata's
, the board of
changing nothing. Soon after, Loeppenthin's
crushed 'Stamdogg3's
when the board arrived
, to trim the field to six. One hand later it was down to five, when POPMONSTER's
rivered a queen --- the complete board reading
, to best 'srated23's
.
Wachovia eliminated Ve6ticata on a hand where the chips went in with Wachovia holding
to Ve6ticata's
, and an all-small
board appeared. 'J0hnyRingo' hit the rail next, out in fourth when his push with
ran into POPMONSTER's
, with the board completing
. After losing most of his chips on a big bluff that ran square into Wachovia's pocket kings, the aggressive POPMONSTER doubled through Loeppenthin twice to come back from the brink.
Loeppenthin, though, made his own charge back from the brink to make it a three-way race, but exited in an unlucky way, ahead with
against Wachovia's
until the river on a hand where the board unfolded
. Wachovia and POPMONSTER see-sawed wildly, with POPMONSTER doubling through on a huge hand where Wachovia made a misclicked call with a worthless 8-3. On the final hand, Wachovia and POPMONSTER got the chips in after a
flop; Wachovia held
, but was way behind POPMONSTER's
. The turn and river came
and
, and POPMONSTER's wild win was complete.
Final standings:
1st ($45,000): POPMONSTER
2nd ($26,500): Wachovia
3rd ($18,000): Loeppenthin
4th ($13,100): J0hnyRingo
5th ($10,500): ve6ticata
6th ($8,500): srated23
7th ($6,500): Stamdogg3
8th ($4,500): imawwinbaby
9th ($3,400): eisenhower1
10th: ($2,000): al_333