Poker Room Review: Silverton Casino & Lodge, Las Vegas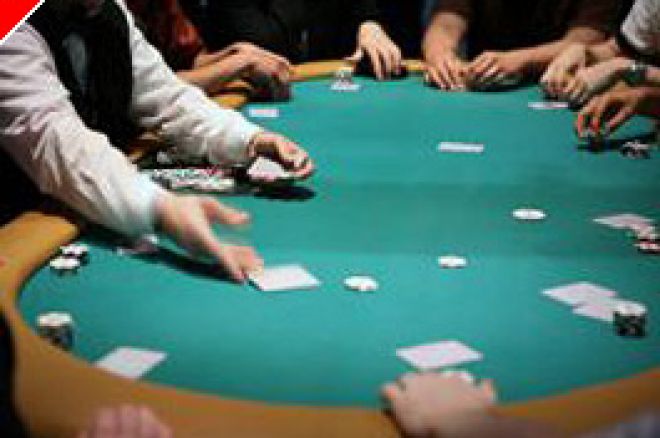 Does the clientele of a particular casino/hotel affect the way cards are played in the poker room?
I have been thinking about that question for awhile and pretty much had come to the conclusion that although particular rooms had a tendency to draw a certain type of player; it was really more about the other players at your table than any trend or type of player in a particular casino. The poker room at Silverton has changed my mind about that. Follow along; trust me there is a complete room review coming.
The Silverton Casino and Lodge has undergone a complete remodel, expansion and update over the last year. Here is how management presents the property in promotional material.
"Silverton Casino Hotel Lodge offers a 165,000 square foot Bass Pro Shops Outdoor World, an additional 30,000 square feet of gaming, new ticket-in/ ticket-out slot machines, Mermaid Restaurant and Lounge, featuring a 117,000 gallon saltwater tank with over 4,000 tropical fish. The casino is now completely renovated. Our hotel has 300 beautifully refurbished rooms and suites, and a state of the art Fitness Center. If you haven't been to the Silverton in a while, come see what the buzz around town is all about! You will love our cozy Adirondack Lodge look and feel."
The first thing they promote is Bass Pro not the casino. Now I am not what you would call an outdoorsman by any description. I prefer that someone else catch and kill my dinner, including the endive and capers. However, I spent well over an hour wandering through the Outdoor World at Silverton. It was Disneyland with guns and bows and flannel. More importantly there were lots and lots of folks doing what I was doing; looking at the exhibits and displays and yes, the gear for sale. Silverton is a unique destination hotel, I mean Lodge. The rooms and the entire property have the feel of Old Faithful Inn in Yellowstone Park.
The poker room has been populated by players who come to Silverton for its other amenities. Sure there are locals playing here but in my experience very few sharks. Mostly these people like playing with the type of player who chooses Silverton as their place to stay in Las Vegas. Which means what for the games?
The poker tables at Silverton tend to be populated by players who know the game; you seldom, find someone who doesn't know how to post a blind or make a raise. However, these are very patient players in my experience; not rocks but clearly not maniacs. Imagine that you could be seated at a table with 7 or 8 players, who are guaranteed to fold to your reraise every time unless they have you beat. Not a lot of playback and very little bluffing. I will let you decide if that is a table you can beat.
There are four tables in the Silverton Poker Room. The standard game is $3/$6 Hold'em with a full kill. No Limit is the standard $1/$2 with a $2/$5 on the weekend. There are high hand jackpots with a nice little twist--you do not need to have a pair in the hole to win the quads bonus; your kicker must play of course.
Two tournaments a day at Silverton both $45 NLHE with 2,000 starting chips. Weekdays at 9AM and 6 PM; weekends 10 AM & 6 PM. A little aggression goes a long way in these events.
One final comment of Silverton Casino & Lodge, I have eaten in all five of the restaurants there and have yet to have anything but a far above average meal and a very reasonable cost for Las Vegas.
Silverton Casino
3333 Blue Diamond Road (@ the Pahrump exit off I-15 South)
Las Vegas, NV 89139