French Decree Confirms Hold'em Allowed in State Casinos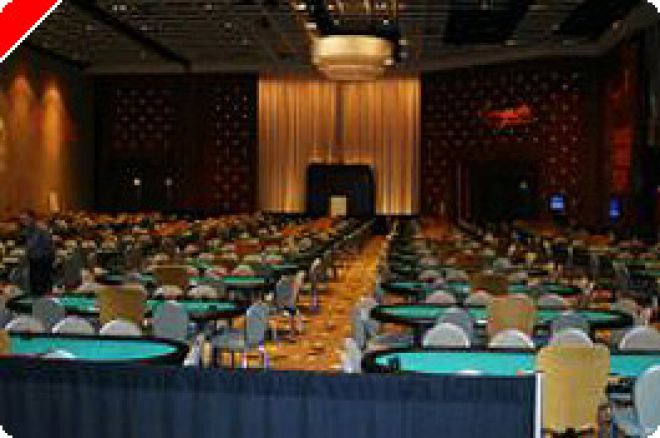 Editor's Note: This is an adaptation of a article originally published on our French language site.
While poker has been officially authorized in French casinos since December of 2006, misconceptions about the law and a couple of recent events caused confusion over the law and the extent to which poker was allowed in France. After the authorization, casinos needed to familiarize themselves with the exact conditions of having poker available in casinos. These conditions were to be stipulated in a later decree, which has now been issued. This development should begin to pave the way for televised poker tours to once again use French casinos as their hosts. 2007 has seen both the cancellation
of World Poker Tour and European Poker Tour events scheduled to play in French casinos.
On May 17, French authorities published a detailed text in their official journal that allows 200 French casinos to offer Texas Hold'em tournaments and cash games. The decree, written in collaboration with casino officials, specifies in detail the way in which these establishments should run games.
Casinos will not begin offering Hold'em poker immediately, however: Each casino must obtain permission from the French government to open tables before purchasing and installing them and hiring qualified personnel to run the games. Players will therefore be forced to wait a few more months before seeing Hold'em action flourish throughout France.
For the moment, none of the casino officials interviewed about the clarification have announced their future plans for poker. The Barrière group, which runs 31 casinos in France, claims to be in the process of "carefully studying the decree" and did not wish to comment at this time. The Barrière group has been a leading proponent of poker in French casinos, since they helped coordinate the ill-fated PokerStars-sponsored European Poker Tour stop at the Deauville Casino.
The Moliflor and Tranchant groups (who own 21 and 16 casinos respectively) claim to be interested but have made no official announcements as of now. Pascal de Varine, in charge of poker development at the Tranchant casinos, explained that "the group expects to open tables progressively in its larger casinos," (Dunkerque, Mandeville, Pau, Pougues-les-eaux, Grau-du-Roi), with "the issue being mainly the number of tables to be installed." Added de Varine, "Tournaments seem to me to be a good way to play, as they involve a certain finality for the player, and we will organize small one-table tournaments and occasionally large tournaments, and probably a national tournament. Without knowing the future for certain, I imagine that if poker takes off in France, all casinos will be equipped for the game in two years." Of the 16 casinos owned by the Tranchant group, 14 have plans to offer Hold'em poker tables.
Partouche: 50 poker rooms
The Partouche group is poised to offer Hold'em. "Poker is a priority," Maxime Masquelier told us. Masquelier is responsible for the development of poker in Partouche casinos throughout France. "We want 50 poker rooms in Partouche's 50 casinos. For the moment we cannot talk about a specific calendar. All casinos need to submit a request to offer the games, and everything depends on the authorities' response," he added. According to Masquelier, the Partouche group plans to organize tournaments in the group's largest casinos. The 'Partouche Poker Tour' should take place in about ten casinos and involve 600 players for each tournament, winners of which will qualify to play in a finale at the Palm Beach Casino in Cannes. The Partouche Poker Tour already exists on line at www.partouchepokertour.fr.
Since August of last year, a few Texas Hold'em tables had received live-play testing in three casinos, in Deauville (Barrière), and in Divonne-les-Bains and Aix en Provence (the Partouche). This testing phase was launched after the minister of the Interior and casino officials signed the 'Protocol for Responsible Gambling' in January of 2006. This protocol was intended to allow financially weakened casinos to propose new games and free access to their floors, in exchange for better security at entrances and stricter prevention of the admission of minors and unauthorized players through ID checks. It is on the basis of these experiments that the decree permitting casinos to offer Texas Hold'em tables was issued in recent days.
Until the summer of 2006, poker could only be played legally in 'gaming circles' in France. This means that poker could only be played in rooms specifically dedicated to 'commercial games,' allowing people to defend their odds against other players and not against the casino. Gaming circles are mainly located in Paris, where casinos are prohibited, but also can be found in Toulouse (the Pyrenees circle), in Reims (The Multicolor) and in Lyon (the Union circle).