A Guide to 'Other' Poker Tournaments Running During the WSOP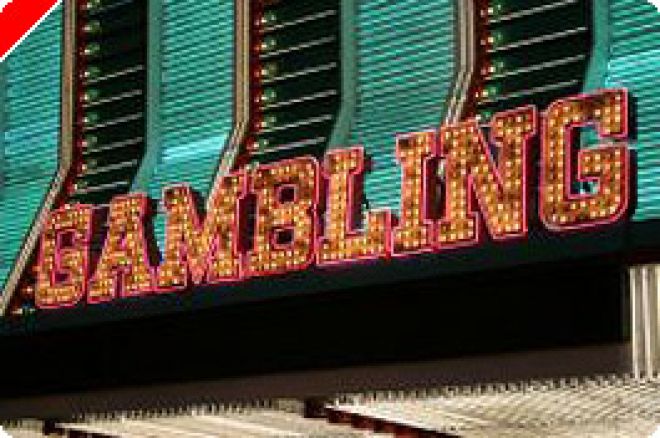 I think just about every poker player who will be anywhere near Las Vegas this summer knows there will be a little tournament running at The Rio. This year's World Series of Poker will have a record number of events (55), a permanent temporary structure for over fifty extra tables, new rules, new staff, new sponsors, and new media coverage. The 2007 WSOP will be the biggest 'series' of events ever offered in one place at one time in the history of poker.
Now remember this all happens in Las Vegas, a town that on a normal day offers over 100 poker tournaments. Lest you think all the other properties in town will be offering fewer events to avoid competition with the big happenings at the Rio; think again! Not only will most venues be offering their regular schedule of tournaments, several properties are stepping up their tournament schedules to draw some of those WSOPers into their poker rooms.
The Bellagio Cup III, which set to take place from June 11 to July 15, will offer 27 No-Limit Hold'em tournaments ranging from $1,500 to a $10,000 Main Event (A World Poker Tour event, we might add). Six Super Satellites for the $10K event will be run and the Main Cup Event itself begins on Day Two of the WSOP Main Event, which means any player who does not survive Day One at the WSOP can hop right over to Bellagio for the Cup III Main Event.
The Venetian is running its Deep Stack Extravaganza II from June 1 to July 1. The first Deep Stack series this spring was a big success. The buy-ins for this mix of tournaments run from $330 buyin for a 6,000 starting chip structure to several $540 and $1,060 events with 10,000 starting chips. The Venetian tournament schedule also includes a HORSE event, a limit Hold'em tournament as well as an Omaha8 and a Pot Limit Omaha offering. The blind structures in these events really do afford a lot of play to the deep starting chip stacks.
Caesar's Palace is also adjusting its tournament schedule for the WSOP players. At Caesar's, beginning June 3rd, they will run three tournaments a day right through the end of the WSOP. At noon everyday at $200 NLHE with 4500 chips and 40 minutes rounds. At 7 PM Monday through Thursday, a $330 NLHE event, again 4500 chips and 40' rounds; on Friday, Saturday and Sunday the buy-in goes up to $540 and if there are 100 players or more in these tournaments the winner will receive in addition to the cash prize, a seat in the inaugural Caesar's Palace Classic this October with a guaranteed first place prize of One Million Dollars. This will be the first US tournament outside of the WPT or the WSOP that will guarantee a $1M first place prize. Finally, at 11 PM each night at Caesar's, there will be a $120 NLHE tournament with 2500 chips and 30 minute rounds.
Binion's, the former home of the WSOP, is running a very interesting Poker Classic this summer, which will mirror the WSOP events at one-tenth the buy-in. WSOP Ladies event is June 10th for $1,000, so Binion's will run their Ladies event on the 9th for $100. Most events will be what the WSOP is offering the following day. There will be a total of thirty-four events at Binion's, running each day at 2 PM from May 31st to July 4th. Buy-ins range from $100 to $1,000; with the majority of the events being in the $100-$150 range. Binion's will be using their regular tournament structure, which is very generous and provides a lot of play.
The 2007 Orleans Poker Open this year will overlap the very end of the WSOP. Beginning on July 14th (Day Six of the WSOP Main Event) and running through Jul 29th, the Orleans Open begins with a series of $330 events leading up to a $1050 Main Event. The schedule at the Orleans includes NLHE, Omaha8, Stud, Stud 8, a LIPS Ladies Event and the Oklahoma Johnny Hale Senior's Charity tournament.
Finally, every other poker room in town will continue to run their own schedule of daily tournaments and cash games; if we discover any other events luring the WSOP crowd to other poker rooms, we will let you know.