PokerNews.com Looks East with the Launch of a Filipino Site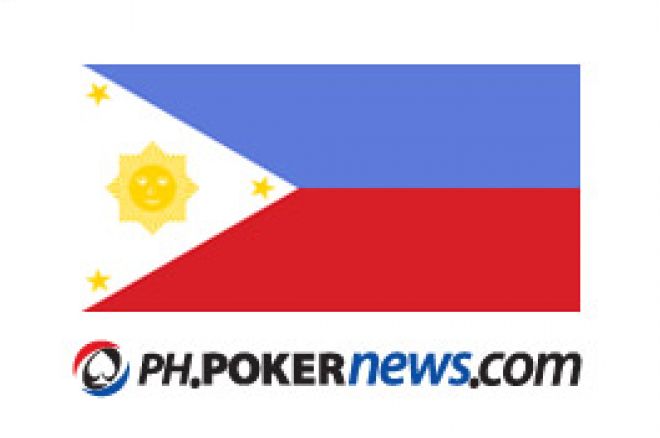 Here at Poker News we are continuing to expand our global reach with the launch of our brand new Filipino site http://ph.pokernews.com. Poker in the Philippines is expanding rapidly. Our new site hopes to cater to the explosion of poker in the Philippines.
Mabuhay! This word is probably considered as the representative, if not national, greeting trademark of the Philippines. From its Tourism advertisement, to the country's carrier airline greeting slogan. Mabuhay Philippines!
PokerNews.com says, "Mabuhay Filipino Poker News!" to our latest international language site.
"We are proud to add Filipino PokerNews to our ever growing slate of foreign language sites" Noted PokerNews CEO Damon Rasheed "Asia is an area of the globe with massive upside with respect to poker, both online, and in casinos. We at PokerNews will continue to expand in Asia, and we look forward to bringing the Filipino people the latest poker news – In their native tongue."
Philippine site manager, Imelda, said, "This is the versatility of language translation. More often than not, it is always a native speaker who could best decipher and transcribe into their mother tongue the precise translation of a foreign language. PokerNews.Com, being the leading site for poker news and information, knows the importance of this concept. From the list of multi-lingual translated sites of PokerNews.Com, another language has been added to cater to the local patrons of the Philippine nation"
"Retrospectively, poker may not be known locally as "poker" per se, but considering the fact that Philippines' one of the most cosmopolitan nation in Asia, Filipinos are well oriented with this game. The more affluent players are into casino gaming that deals 'live' poker games. However, these days with technology ever innovating, online poker games have become prevalent world-wide and have now found their way into the heart of the Philippine gaming industry."
And so, embracing the vitality of local idiosyncrasies, PokerNews.Com hired native Filipino speakers with bi-lingual prowess to translate the English site to the native Filipino language with the right connotative meanings, idioms and even figures of speech.
Filipino Poker News is the latest in a long line of international language site to join our family. For a full list of all our language sites, take a look at the top right corner of your screen and run your mouse over the "Other Language / Location" link.