Team PokerNews / MANSION Poker Winners Announced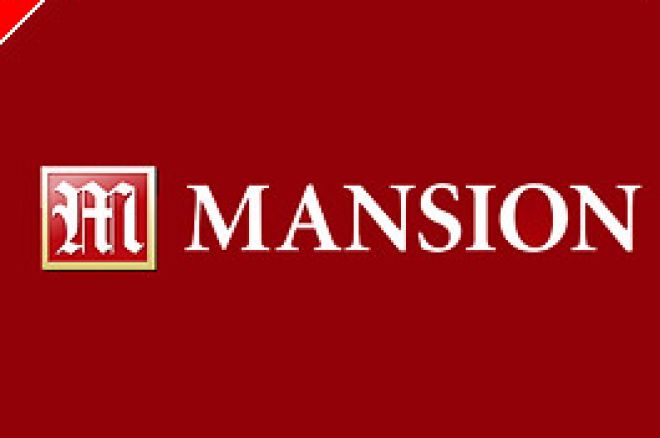 Seven days of action and 56 seats later, the results are finally in. <a rel="nofollow" href="/mansion-poker/">MANSION Poker</a>'s fantastic 56-seat giveaway to the WSOP Main Event has concluded and there's a sizeable contingent of poker players who'll be on their way to Las Vegas in a few short weeks to take their shot at winning millions.
Here's the list of screen names for the lucky 56, each of whom has won a $12,500 prize package on MANSION for this year's WSOP:
3bullets
Aashutosh
Animal
Betdean
cheeech
Crazy_Chic
da69kid
danishdonk
den_perry
Diogene
DiscoSvendsen
ducbay
Elaineb
fast94quick
fatpoker
FilthyLuca
fitzer1
fixfixfix
Fuller69
goldensally
hoostie
Humbabussa
imfoldin
ironone
ISOjii
JB3717
JCTurn
JohnPink
Katja_1989
krul
Lovejoy
magicmetmark
Max Katz
mazelucky
MingusTheDog
ministerborg
missaljo
MrMisclick
nincompoop
PetShopBoy
Respectt
Revan
RIGOLLI
Shaw1974
skdg1
Slaktaren
Steve_pick
Sweet Chariot
Tha_Grinder
Theguns
Tisko
Tommas1974
TOR0
TrebleX
voodoo8
wrongkidney
These 56 players join the already 33 members of Team PokerNews, putting the grand total at 89 seats for the World Series, and who knows – we might just have a couple more up our sleeve.
The geographic diversity of Team PokerNews Members is a great indicator of the global growth of poker. Just in our initial 33 members, we have players hailing from Japan, Denmark, Sweden, Australia, Holland, France, England, Estonia, Lithuania, Russia, and –even Canada, eh?
Our sincere thanks goes to <a rel="nofollow" href="/mansion-poker/">MANSION Poker</a> for sponsoring this excellent promotion. Congratulations and best of luck to the winners, and welcome to Team PokerNews in Las Vegas!