World Poker Tour Announces Official Season VI Line-Up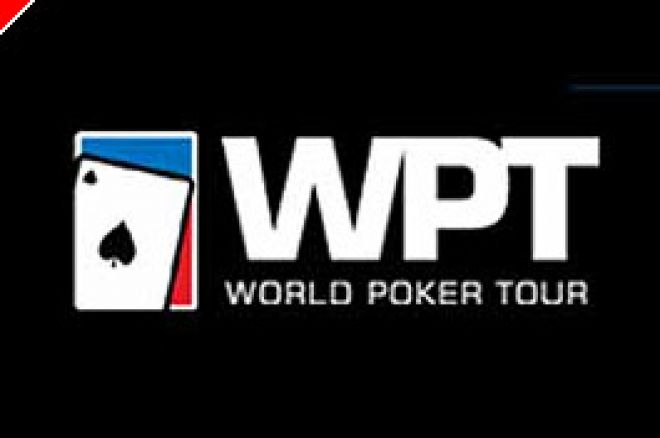 Today the World Poker Tour announced its official Season VI tournament schedule with some new and interesting additions. The schedule includes 19 regular tournament stops and a WPT staple themed event, Ladies Night V. Additional themed events will be announced at a later date.
Notable additions to the line-up include a stop at the Caribbean's Turks and Caicos Islands September 25-30, 2007. Also new on the schedule is the October 12-16, 2007 event in Barcelona, Spain. The WPT also added a new US stop on the tour. The sumptuously renovated Beau Rivage Casino in Biloxi, Mississippi will play host to an event September 6-9, 2007. The WPT also plans to forego the Bellagio's Festa al Lago this year and has opted instead to go head-to-head with the WSOP main event with the Bellagio Cup III which will run July 10-15, 2007.
Missing from the schedule is an event in France, once targeted to kick off Season VI. Like other poker tours, the WPT previously announced it was unable to come to terms with France's new regulatory hurdles. Season VI will now kick off with the Mirage Poker Showdown on May 19th.
"It's important to continue delivering fresh and exciting experiences for our players and fans on both the tournament and television level," said Steve Lipscomb, Founder, President and Chief Executive Officer of the WPT. "By adding WPT stops in beautiful locations around the world coupled with our move to a gaming-dedicated network like GSN, season six is poised to be the best year yet."
The complete schedule can be found below. Season VI will start airing on Monday nights early in 2008 on the WPT's new network home, GSN.
WPT Season Six Schedule
The Mirage Poker Showdown
The Mirage, Las Vegas, NV
May 19 – 23, 2007: Final Table: May 23
Mandalay Bay Poker Championship
Mandalay Bay, Las Vegas, NV
May 29 – June 2, 2007: Final Table: June 2
Bellagio Cup III
Bellagio, Las Vegas, NV
July 10 -15, 2007: Final Table: July 15
Legends of Poker
The Bicycle Casino, Los Angeles, CA
August 25 – 30, 2007: Final Table: August 30
WPT Ladies Night V
The Bicycle Casino, Los Angeles, CA
August 18, 2007: Final Table: August 31
Gulf Coast Poker Championship
Beau Rivage, Biloxi, MS
September 6 – 9, 2007: Final Table: September 9
Borgata Poker Open
Borgata Hotel Casino and Spa, Atlantic City, NJ
September 16 – 20, 2007: Final Table: September 20
Turks & Caicos Poker Classic
The Players' Club, Club Med, Turks & Caicos
September 25 – 30, 2007: Final Table: September 30
WPT Spanish Championship
Casino Barcelona, Barcelona, Spain
October 12 – 16, 2007, Final Table Oct. 16
North American Poker Championship
Niagara Fallsview Resort Casino, Niagara Falls, Canada
October 26 – Nov 2, 2007: Final Table: November 2
World Poker Finals
Foxwoods Resort Casino, Mashantucket, CT
November 8 – 13, 2007: Final Table: November 13
Bellagio Five Diamond World Poker Classic
Bellagio, Las Vegas, NV
December 13 – 18, 2007: Final Table: December 18
World Poker Open
Gold Strike, Tunica, MS
January 20 - 23, 2008: Final Table: January 23
Borgata Poker Classic
Borgata Hotel Casino and Spa, Atlantic City, NJ
January 26 – 30, 2008: Final Table: January 30
L.A. Poker Classic
Commerce Casino, Los Angeles, CA
February 23 – 28, 2008: Final Table: February 28
WPT Celebrity Invitational
Commerce Casino, Los Angeles, CA
March 1 – 3, 2008: Final Table: March 3
Bay 101 Shooting Star
Bay 101, San Jose, CA
March 10 – 14, 2008: Final Table: March 14
World Poker Challenge
Grand Sierra Resort Casino, Reno, NV
March 25 – 28, 2008: Final Table: March 28
Foxwoods Poker Classic
Foxwoods Resort Casino, Mashantucket, CT
April 4 – 9, 2008: Final Table: April 9
WPT World Championship
Bellagio, Las Vegas, NV
April 19 – 25, 2008: Final Table: April 25