Advice to Those Arriving for the First Week of the WSOP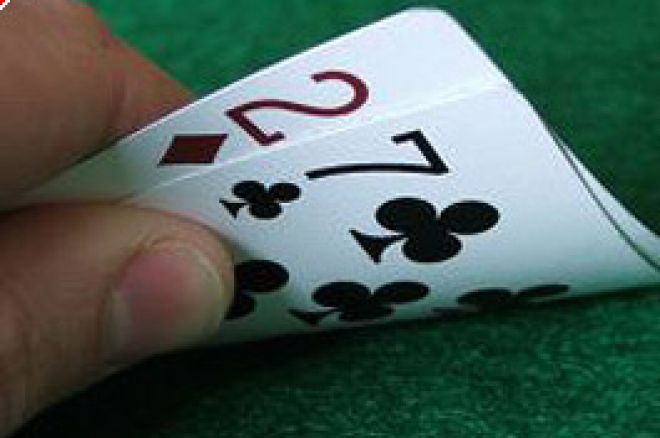 If history is any indicator, the opening two events for the 2007 WSOP should garner huge, if not record, fields for preliminary events. Many players find these lower buy-in events to be their best opportunity to take a shot, while enjoying the rest of the activities and festival-like atmosphere surrounding Las Vegas during the first week of the WSOP.
The first event, a $5,000 mixed-limit/no-limit hold'em tournament on June 1st, is a new event to the series this year, and the third event, the $1,500 no-limit hold'em event on June 2nd, was won by Brandon Cantu last year in a then-record setting field of 2,775 players. Overall, the opening two tournaments last year, which were both $1,500 hold'em tournaments, drew a remarkable 3,877 players! For comparison, the WPT Championship, which is considered one of the preeminent tournaments on the circuit, drew 689 players this year.
I had the pleasure of being present at the Rio to observe last year's opening two events, and learned several vital pieces of information that would serve those who have never played in the World Series or any larger buy-in tournament, for that matter. (Those tips can still be viewed here.)
Last year, many of the opening tournaments received so many entrants that the Rio simply ran out of room and players had to be turned away or entered midway through the tournament as alternates. For many people who had traveled hundreds of miles or saved for months for the opportunity to play, this was an extremely disappointing blow and sad to see.
To avoid this situation, I would strongly recommend for any players who have targeted one of these opening events or any lower buy-in hold'em event to pre-register at the WSOP site. Pre-registration is available at wsopprereg.harrahs.com/wsop and will end two weeks prior to the beginning of the event you wish to play.
If online pre-registration is not a viable option, players can also register at the cashier's cage at the Rio, which will be open for WSOP registrations at 9:00am on June 1st. Single-table satellites will also begin running for events during this time. These satellites award tournament tokens which can be used for any WSOP tournament event, so they are a good opportunity regardless of what type of event or which date you wish to enter.
Cash games will also open up at the Rio Convention Center. The side games at the Rio offer by far the largest selection of games that I have ever seen with limits from as low as $4/8 limit to as high as whatever the players request.
Las Vegas becomes pretty jam-packed with tourists during this time, so I would also recommend making a hotel reservation early. Although hotels in other parts of the city are usually cheaper, most people find it worth the added expense to stay on the Strip near the Rio. The Rio is located just to the west of the heart of the Strip, and there are many famous hotels to choose from in that area. The Rio also gives discounted rates to those players who enter in the WSOP. Other than that, be ready for one of the most unique and crazy experiences of your life: Rollergirls, flying-money booths, midget ninjas, and Pamela Anderson were just a few of the many random treats from last year's series that I am sure will be topped this year!