Online Players Breaking Through at the WSOP - Thayer Rasmussen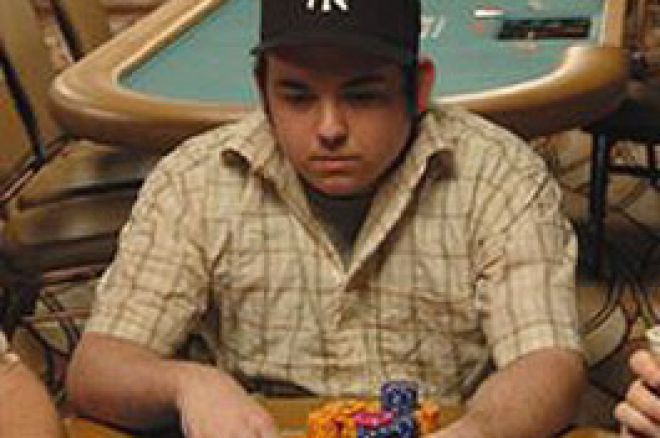 Thayer Rasmussen is not a name that most people in the poker are very familiar with, although that may not be true for long. Rasmussen is among a growing cadre of young talented online poker players making a name for themselves in this year's WSOP. What separates Rasmussen from the company of other unknown online players is his surprising performance in the recent $2500 HORSE event. Rasmussen held the chip lead for a large part of the event and narrowly missed earning himself a huge payday. Although he showed flashes of his potential throughout the tournament, in the end he was forced to settle for a 16th place finish. Rasmussen's past history of live tournament success is another element that separates him from the online crowd, and his recent play suggests that he is close to breaking out in a big way during this year's WSOP.
Rasmussen, a student from the University of Florida, began playing online poker at the age of 21 under the handle of TH4Y3R. He is already ranked among the top online professionals and has assembled a strong resume of online success over the past two years.
Rasmussen first began to attract stares from the poker community when he dominated the WPT Mandalay Bay tournament, winning a preliminary $1000 no limit holdem event and a week later, continuing his hot run by final tabling the main event. Rasmussen has already proven himself as more than capable of attaining success under the spotlight of the WSOP, cashing in three events last year. With another year of experience, he appears ready and hungry for more. His confidence is apparent by the fact that he lists his other online pseudonym, Jinxy_Monkey, as his favorite poker player. This confidence is only growing with his continued tournament success.
Rasmussen already has over $200,000 reported in tournament winnings through scattered cashes for the past two years, and that doesn't even begin to include the enormous figures he has racked up through his online play. His performance in this year's WSOP is also adding to that already impressive figure.
In addition to his display in the HORSE event, Rasmussen cashed in the $1500 no limit holdem shorthanded event, supporting the idea that he is no fluke. But he still has yet to climb over the hump and tackle a final table or perhaps even a coveted championship bracelet. However, if his play in the events so far is any indicator, it appears that Rasmussen is on the right track and well on his way to cementing a place for his name in the minds of the poker community.