2007 WSOP Overview, June 16th — Elezra Wins 7-Stud Final, Blackjack King Einiger Makes Final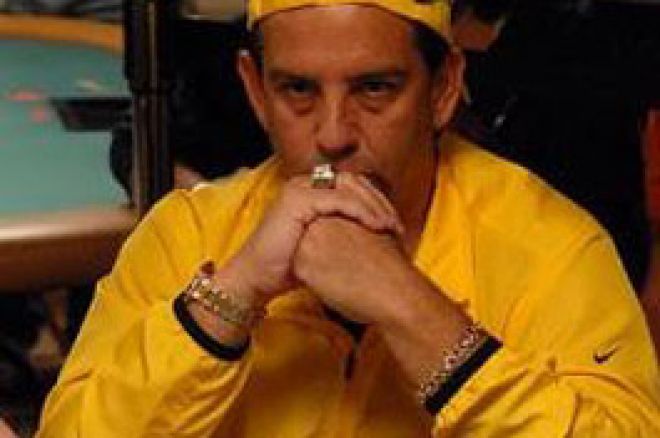 Eli Elezra, a regular 'Big Game' participant, now has some WSOP hardware to compare to that owned by most of his playing companions. Elezra took down the title in Event #24, $3,000 Seven Card Stud High/Low Split, to highlight Saturday's action at the World Series of Poker.
Elezra's victory came over one of the strongest final tables assembled to date at this year's WSOP. Elezra led at the start of the day, but Scotty Nguyen, Thor Hansen, Dutch Boyd, David Sklansky and John Harkness also were in the hunt, all with respectable starting stacks as well. In the end, though, it was Elezra against Nguyen in a lengthy heads-up battle that finally tipped Elezra's way, with the new champion also claiming $198,984 in prize winnings.
Over 2,300 players showed up for Event #27, $1,500 No Limit Hold 'Em, dominating the available tables in the Amazon Room and spilling over into the Poker Pavilion just outside. The field played all the down to 135 by night's end, well inside the 198-player money bubble. Mike Hewitt holds a narrow overnight lead ahead of Jean Gaspard and John Murphy, with players such as Sabyl Cohen and David Williams not far behind. This event plays down to nine on Sunday, setting the final table for Monday's finish.
Event #26, $5,000 H.O.R.S.E., offered a marquee lineup playing down through the meat of the tough eliminations. Day Two play in this event began a bit later than anticipated, due to heavy demand on table space caused by the high turnout for Event #27's noon kickoff. 115 of the original 192 players were still alive at the start of the day that saw the leader board in constant flux; by night's end, none of the day's starting Top Ten were still alive among the final twelve that will decide the championship today. Yuebin Guo holds a narrow lead over Ralph Schwartz, Alexander Jung and Alexander Kravchenko, the Russian winner of Event #9 who now has a chance to become the 2007 WSOP's first double winner. Phil Ivey will be one of the shortest remaining stacks entering today's play.
Event #25, $2,000 No Limit Hold 'Em, played all the way down to the final table, which will take place later today as well. Travis Rice enjoyed a huge Day Two to amass nearly 1.3 million in chips and grab the lead entering the final. World Blackjack Champion Ken Einiger looks to make a permanent mark in a new card game here as well, hoding down second in chips at a little over a million.
Two events begin today. Kicking off at noon is Event #29, $3,000 No Limit Hold 'Em, while 5pm brings the start of Event #29, $1,500 Razz. Check in on all five of today's events by visiting our 'Live Reporting' section.