2007 WSOP Overview, June 23rd — Young, Guth, Claim Titles; H.O.R.S.E. Championship on Deck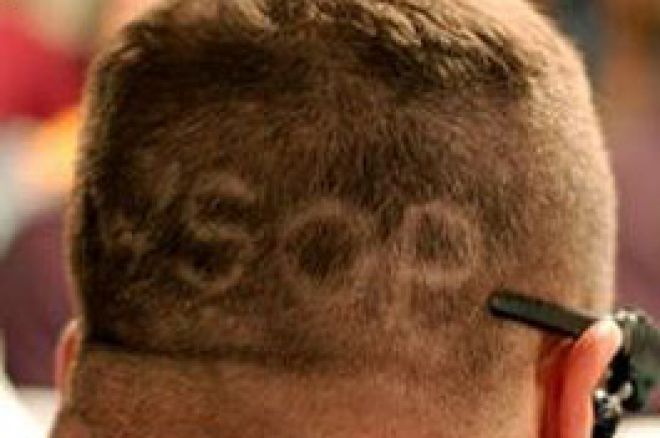 Saturday's action at the World Series of Poker saw two bracelets awarded, one in the culmination of an aggressively played event and the other a lengthy wrap-up to a three-day endurance test. Ryan Young and John Guth were the triumphant players, while a mass of hopefuls gathered at the Rio for another huge-turnout $1,500 no-limit event, and the first true showcase of the WSOP, today's $50,000 H.O.R.S.E. tourney, waited in the wings.
Ryan Young's triumph over a tough final table in Event #35, $1,500 No Limit Hold 'Em, was no easy task. Young came to the final table with a sizable lead, but online force Dustin Dirksen held a strong second spot and the table included Nam Le, John Esposito and others. Dirksen lengthened his lead throughout the day as players departed, only to see Dirksen temporarily take the lead with a late double-through. Young pulled off his own double-through soon after, however, and soon finished off the $615,955 victory.
John 'Sir Scoopalot' Guth had it tough as well... if even only for the hours involved. Event #36, Omaha High/Low Split, had been a war of attrition for its final two days, with a 13-hour Day Two followed by a similarly slow-paced final table, culminating in three hours of heads-up play between Guth and runner-up Robert Stevanovski. Guth made a full house on the event's final hand (with no low possible) to finish off Stevanoski and claim the $363,216 first-place money.
Event #37, $2,000 Pot Limit Hold 'Em, played down from 45 to its final table in relative obscurity, even though a handful of big names were present, and T.J. Cloutier fell just short in his attempt to retake sole possession of the record for most WSOP final tables. Cloutier's 11th-place finish keeps him tied with Phil Hellmuth in this category. Yuval Bronshtein will lead the way into today's final table with 516,000 chips; Greg Hopkins holds down second place at 454,000, with the other seven players clustered somewhat lower.
Event #38, $1,500 No Limit Hold 'Em, was a sellout. With attendance capped at 2,780 entrants (including alternates) and players wedged into every available seat, the action still made it well inside the 270-player money bubble by night's end. Michael Banducci leads the 171 Day Two survivors with 184,600 chips, with Marcel Luske and Thomas Schreiber also in the top ten.
Today's new offering is a biggee, Event #39, $50,000 H.O.R.S.E. By far the highest buy-in of the WSOP, this event is likely to draw just a few hundred of the world's very best players, all seeking the same honor captured by Chip Reese in the tourney's debut last year. The WSOP has even created a special bracelet for this event's winner, making it one of only three — along with the Ladies and Main events — so honored. Play begins at noon Pacific Time, with updates continuously available in Pokernews.com's 'Live Reporting' section.