2007 WSOP, Behind the Scenes -- 'How Many Events Are You Going to Play?'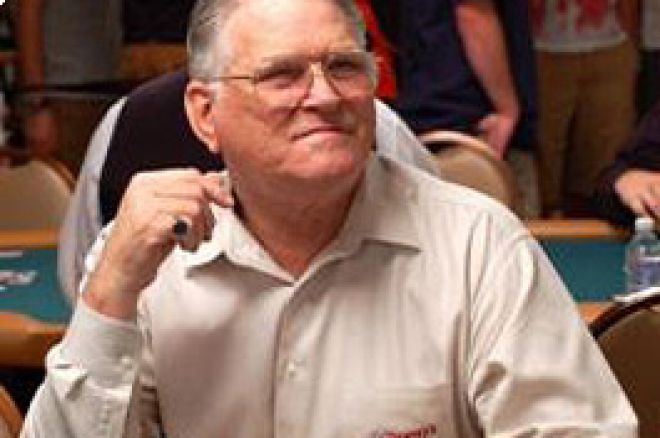 The number one question I hear the players asking each other in the early going of the World Series is: "How many events are you going to play?" With 55 bracelet tournaments to choose from in the 2007 WSOP and the wide variety of satellites and the cash games; everyone wants to know how the other players are going to budget their time and bankroll. I have heard lots of answers from the players but, of course, we know that only time will tell how many hours on how many consecutive days a human body can actually play and, of course, how long the bankroll will survive.
The pro's answer is "about 25." My advice, based on previous WSOP experience, is: Always Take the Over!
Phil Ivey had told many reporters of his intentions to "only play the $50K Horse and the Main Event." But wait! Wasn't that Phil in the $5,000 Mixed Hold'em event on Day One and wasn't that Phil in the $1,500 NLHE tournament on Day Two? Glad I took the under on that prop bet.
Liz Lieu says that she's ready to play a lot of events this year. Last year, Liz played a very limited and select schedule but apparently this year Ms. Lieu is going to be much more active in the WSOP. She did make Day Two of Event #1 but she started with a short stack after flirting with the chiplead through much the afternoon. When I saw her later she told me: "I saw pocket sixes and what I had left went in the middle."
Annie Duke is also starting fast, playing both Events #1 and #3. Last year Annie played a very intense schedule and it appears she is prepared to do that again. I have to ask her about her exercise regimen this year; in 2006 she was doing nine or more workouts a week with Pilates, Spinning and weights.
Bill Edler was in line to register for Event #1 when he told me: "I am ready to play a lot of events this year. I love what I do. I would rather being doing this than on vacation anywhere in the world." Clearly, there is a mindset of the true professional poker player. You gotta enjoy your work, and many of them do.
Mike Matusow has also declared himself ready to play but Mike being Mike, he also has suggested that he might not survive the summer, the tournament or even the day. But Mike being Mike, we can expect him to be at the tables nearly every day and so far he is two for two; two days, two tournaments.
T.J. Cloutier pointed out that how many you play has a lot to do with how well you do. "If you make a final table, you miss five other events." A bit curmudgeonly of T.J. but true. If you play a noon (starting time) event and make the final table, you will be playing for three days in most events, which means you miss the 5pm on Day One; two events (noon and 5pm) on Day Two and two more on your final-table Day Three. Now, most players would not complain about missing one event to make a WSOP final table. Indeed, most players would not lament missing their wedding for a final-table appearance, but T.J. has a point. You can't play 'em all because most days there will be five or six WSOP events running simultaneously.
The best possible answer to the question: How many are you going to play?
"Just the ones where I make the money."