Milwaukee's Best Launches WSOP Main Event Qualifiers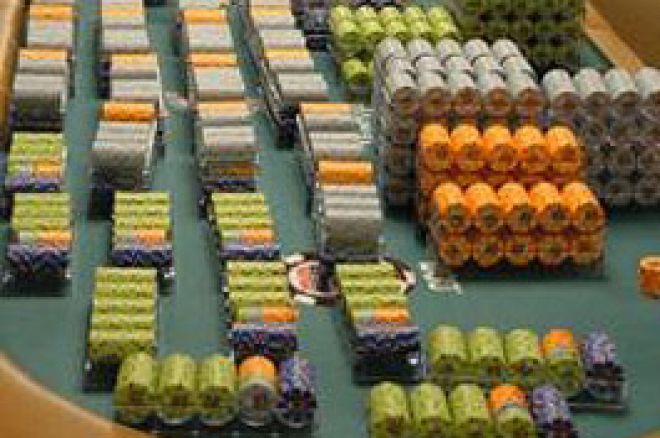 Milwaukee's Best Light, the official presenting sponsor of the 2007 World Series of Poker, is doing more than just providing financial support to the Series. In a unique WSOP-sponsor promotional package, the beer-making behemoth is offering a group of players the chance to win a seat for the 2008 WSOP Main Event.
Kicking off its progressive, seven-week "Online Virtual Poker Challenge," MBL (which is sometimes lovingly referred to as "The Beast" by beer connoisseurs) gives players a solid chance to play at the WSOP without having to shell out a single dollar.
The tournament series runs through July 22, 2007 and features no buy-in, as players take to the felt in hopes of making the weekly grand-prize tournament. The top 500 qualifiers of each week will then battle it out for a $10,000 seat. If you're worried that you may not be the best poker player on the planet, MBL also offers players way to gain valuable points by answering trivia questions, referring friends to the website, entering product codes on specially-marked packages, and taking brief surveys. The only real requirement to get in on the tournament action is that players must be of legal drinking age (21) to participate.
In addition to wining a seat at the 2008 WSOP Main Event, grand-prize tournament winners will also earn $1,000 spending cash, round-trip airfare, and hotel accommodations in Las Vegas.
According to Kevin Rutherford, MBL's brand manager, the tournament series is designed to pay back players for their continued support of MBL and the WSOP. "Milwaukee's Best Light has been the beer of choice at countless poker games around the country for years, so what better way to show our appreciation than by giving poker players a chance to win a seat at the most prestigious poker tournament in the world. It's true that Milwaukee's Best Light is the official beer of the World Series of Poker, but we're the unofficial beer of poker games everywhere."
Eligible players should go to www.milbestlight.com to earn their chance to play in the big dance.
In addition to MBL's tournament series, the company is also promoting itself in other ways at the WSOP as it tries to capitalize on the sport's popularity. Featuring the No Limit Lounge at the Rio with celebrity bartenders like Annie Duke and Robert Williamson III, and the "Bubble Playoff," a special tournament for the 10 players who bust out of the Main Event before making the money, MBL continues to set the bar for WSOP corporate sponsors.