WSOP Updates – Event #22, $5,000 NHLE — Karga Holt Leads as Big Names Bubble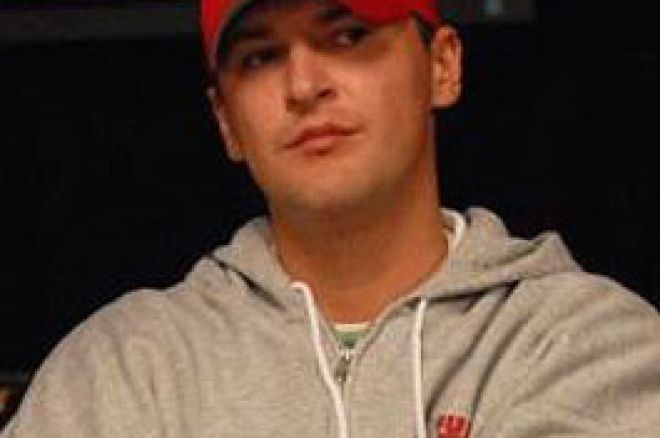 85 of the original 640 entrants returned for Day Two action on Thursday in Event #22, $5,000 No Limit Hold 'Em. Breaking the money bubble was the first order of the day; 63 players would cash, with the $730,740 first-place payday still the ultimate goal.
Internet players dominated Day One play, with leader Dustin Dirksen, Dustin 'Neverwin' Woolf and Nick 'The Takeover' Schulman all high on the board. The live-game crowd was also well represented, with Tex Barch, Kathy Liebert, Michael Gracz, Davidson Matthew, T. J. Cloutier and Jennifer Tilly in pursuit. It took two hours of play to reach the bubble, with the bubble player here being PokerNews.com's own Team Captain, Tony G, who exited in 64th place. Each remaining player was then assured of at least $10,349.
More names departed soon after. Davidson Matthew fell (a victim of Cloutier's quads), as did Alex Balandin, Allen Cunningham and Tilly, who finished 50th. Michael Gracz (with some lucky cards), 2006 WSOP final-table participant Michael Binger and Nick Schulman made impressive moves during this stretch, with Schulman's being perhaps the most impressive as he climbed over 250K in chips.
Day One chip leader Dustin Dirksen lost most of his chips in a three-way hand against Matt Sterling and James Mackey. Sterling and Mackey were both all-in, with the starting hads for each: Dirksen had A-K, Mackey held queens, with Sterling having a modest K-10. Sterling hit the straight for the main pot, with Mackey taking the large side pot with trip queens. Dirksen couldn't recover and later exited in 22nd place.
16 players returned from the break to determine Friday's final table. Phil Laak and Kathy Liebert both came close but missed, falling in 11th and 13th, respectively. Hendon Mob member Ross Boatman fought for another hour before exiting in tenth, bubbling off the final table in an unlikely draw-and-redraw ending to the day. It was a race between Boatman's A-K and Karga Holt's 6-6, with the flop coming 8-A-A and putting Boatman well ahead. The turn jack changed nothing, but a
river gave Karga the full house and the knockout. Boatman departed with $29,073, with Holt grabbing a thin lead entering final-table play.
Here is the final table for Event #22, $5,000 No Limit Hold 'Em championship:
Seat 1: William McMahon – 524,000
Seat 2: Tex Barch – 709,000
Seat 3: Michael Binger – 240,000
Seat 4: Jan Sorensen – 349,000
Seat 5: Stuart Fox – 718,000
Seat 6: Mike Gracz – 534,000
Seat 7: Karga Holt – 1,211,000
Seat 8: James Mackey – 1,074,000
Seat 9: Nick Schulman – 1,045,000
Join PokerNews.com's 'Live Reporting' of Event #22, $5,000 World Championship No Limit Hold 'Em, beginning at 2pm PDT on Friday.