WSOP Updates – Event #28, $3,000 NLHE — Hellmuth Nears Cloutier Mark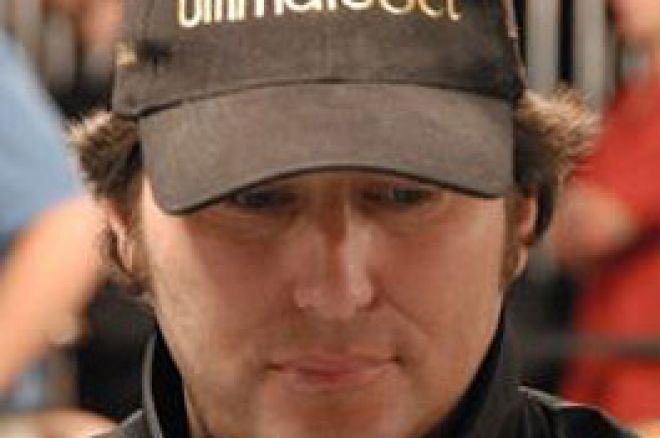 Tuesday's final table is set for Event #28, $3,000 No Limit Hold 'Em — sort of. Instead of the usual nine seats, this final table with start with ten, as play was suspended Monday night after the 11th-place elimination and places were drawn for the final ten players.
It's not an official final table until one player is busted out. If Phil Hellmuth, one of the last ten, survives that elimination, he'll tie T.J. Cloutier's record of 39 career final tables. Hellmuth already extended his career record for WSOP cashes in this event, his 60th such performance. Hellmuth also has a chance at a 12th career WSOP bracelet, which would extend his own record, but it will be a difficult task: he'll begin today's play as one of the shortest stacks with 213,000 chips.
He'll also be seated next to Luke Vrable, who traded verbal jabs with Hellmuth on Monday. While Hellmuth spouted memorable 'Phil-isms' all day, such as "Muckit is a small town in Northern Alaska," Vrable returned his own barbs at Hellmuth. The confrontation escalated in a hand when Vrable called Hellmuth's pre-flop raise with J-9, then hit two pair on the flop.
Phil voiced his annoyance by saying, "This kid has no chance to win the tournament. He called my raise with J-9… the sucker calls with J-9. Can you believe that?"
Vrable responded with, "Come on Phil, it's just one hand. I took 35K off you and I'll do it again. If that's terrible. I'll keep playing like that."
Hellmuth also said, in an earlier exchange with Vrable, "I just hope you're around long enough to give me all your chips." Hellmuth will have his chance today — Vrable begins today in sixth place with 315,000.
Both players, though, must mind leader Dustin Holmes, who leads the count with 1,076,000. While Holmes maintained a solid position in the counts all day, he surged late when he doubled through Vrable on pocket queens. Holmes also collected a decent pot when he sent Jorge Arias to the rail in 14th place a few hands earlier.
Beth Shak starts the day in second place with a 740,000 stack that she fortified in a key hand with Jason Song and Shankar Pillai. Song opened for 40,000, with Pillai re-raising 200,000 from the button. Shak went all in for 450,000, causing Song to fold, then Pillai folded his A-K face-up. Shak held pocket aces and increased her stack to 700,000. Pillai slipped to 260,000 on the hand but would recover, busting Ed Moncada in 13th with two pair. Pillai begins today in fifth
Tsai Chen began the day as chip leader but suffered early hits by Robert McLaughlin and Shak, then was finally ousted by Perry Friedman's pair of aces. Chen finished in 18th for $16,891.
Friedman also ousted Noah Schwartz in Monday's final hand. Schwartz moved all in for 220,000 with
and Friedman called with
. The board didn't help —
— with Schwartz collecting $21,456 for his 11th-place exit.
Former Saturday Night Live cast member Norm MacDonald landed his first WSOP cash, finishing in 20th for $14,608. MacDonald's night ended when he lost a race with
Ed Moncada's
, with the board delivering
.
Play will resume for today at 2pm PDT. The seating assignments and chip counts are as follows:
Seat 1: Phil Hellmuth — 213,000
Seat 2: Luke Vrable — 315,000
Seat 3: Ben Fineman — 272,000
Seat 4: Dustin Holmes — 1,076,000
Seat 5: Jason Song — 284,000
Seat 6: Brett Richey — 738,000
Seat 7: Daniel Corbin — 210,000
Seat 8: Shankar Pillai — 371,000
Seat 9: Perry Friedman — 723,000
Seat 10: Beth Shak — 740,000
Keep up on the action by following today's Final Table 'Live Reporting' of Event #28, $3,000 No-Limit Hold 'Em at PokerNews.com.