WSOP Updates – Event #40 – Goldberg Strikes World Series Gold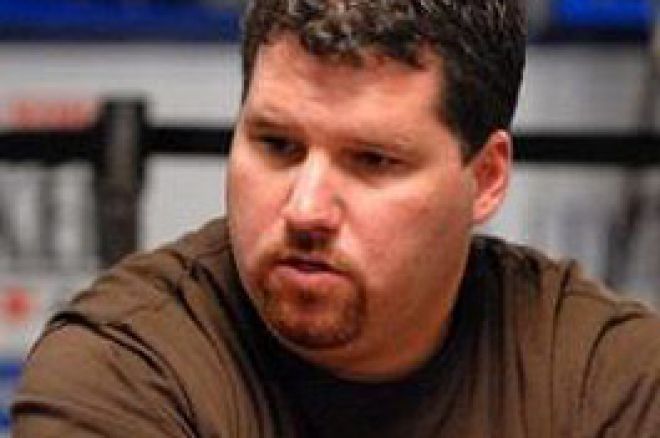 The final day of Event #40, $1,500 Mixed Hold 'Em brought plenty of excitement for the returning nine players as play continued on. Despite being a mixed game of both No Limit Hold'em and Limit Hold'em, there was plenty of action as the final table players showed very little hesitation in mixing it up right away.
The day's first elimination came during the opening round of No Limit play, when short-stack Karlo Lopez moved all-in with his suited Ace/Queen. Unfortunately for Lopez, he ran into noted poker author Michael Craig's set of Jacks. Lopez earned $12,252 for his three days of play.
The next player to be eliminated went out on unlucky hand # 13. Reza Sand moved all-in against Kevin Marcotte with a suited King/Jack, Zand's time was finally up when his hand failed to improve against Marcotte's suited Ace/Five. Neither hand improved, giving Marcotte the higher kicker and the win. Zand collected $16,899 for finishing in 8th place.
While play switched back and forth between limit and no limit, the players appeared to settle in for the duration as action slowed. Despite coming into the day second in chips, it was Michael Craig's turn to hit the rail as the poker author's Ace/Eight failed to improve against Christopher Niesert's Ace/Queen. The kicker Queen kicker played when both players missed the board, knocking Craig out of contention for the WSOP bracelet. Craig collected $22,813 for his solid play.
Nine hands later, the day's sixth elimination occurred when Joe Brandenburg's Eight/Seven failed to improve against Fred Goldberg's flopped pair of Fours. The board failed to help Brandenburg, giving him $30,418 for his 6th-place finish.
The action continued to speed along until Hand #61, when a three-way battle saw the elimination of Marcotte. Unfortunately for Marcotte and Scott Bohlman, they were on the losing end of the monster pot, that saw Marcotte go broke and Bolhman virtually crippled. Rene Mourtisen's Ace/King caught a King on the flop, besting Marcotte's Ace/Queen and Bohlman's pocket Queens. No miracles came for either player, and Marcotte was out - collecting $39,289 for his 5th place finish.
Needless to say, Bohlman became the day's fifth victim soon after, when he moved all-in with suited King/Ten. Mourtisen's called the all-in with Ace/King, ending Bohlman's run at WSOP immortality. Scott earned $54,498 for finishing in 4th place.
Down to three, it didn't take long before the next elimination. Niesert had the unfortunate luck of being the day's next to fall when his pocket Nines failed to improve against Goldberg's suited Ace/Jack. It was all but over for Niesert once the flop hit as Goldberg caught an Ace on the flop. Niesert took home $82,804 for his valiant effort.
With play finally down to heads-up action, a lengthy battle took place with both players having several opportunities to knock the other out of contention. In the end however, only one would be crowned champion and on this day, Fred Goldberg was that lucky player. Unfortunately for Mouritsen, both players flopped a flush on hand #125 with Goldberg having the bigger flush. Mouritsen needed to hit runner-runner for the straight flush, but failed to do so, giving the WSOP bracelet and the title to Goldberg. Goldberg earned $204,935 for his win, while Mouritsen collected $125,895.