WSOP Updates – Event 46, $1,000 7CS Hi-Lo – Yueqi Zhu Leads Experienced Day One Pack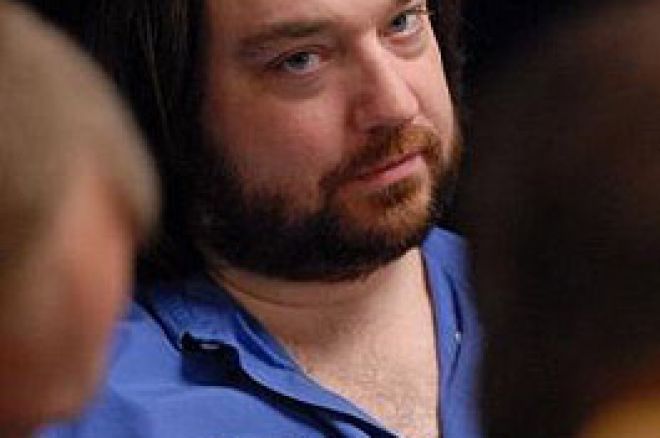 Event #46, $1000 Seven Card Stud Hi-Lo, Eight or Better, began its first day of play at a relaxed pace. 668 entrants were on hand, creating a prize pool of $607,880, with the top 64 spots cashing and $147,713 and the coveted WSOP bracelet up for first. Yueqi Zhu emerged as the Day One leader, with several veterans close behind, including Dan Heimiller, O'Neil Longson and Harry Kazazian.
The fixed-limit format meant that early knockouts were scarce. Of the 668 entrants who started at 5 p.m., 568 still remained at the 10:30 dinner break. By 2am, the number had been reduced to nearly 200, but the pace slowed again as the official stop time of 3am neared, with many players hoping to survive to Day Two.
Several players who were eliminated from the noon-starting $5,000 NLHE Six-Handed event tried again here, including Shannon Elizabeth, Jennifer Harman, Thor Hansen, Thomas Wahlroos, David Williams, Chris Ferguson, Chad Brown, Daniel Negreanu, Ted Forrest, Tom Franklin, Gavin Smith, Scotty Nguyen, Steve Wong and Annie Duke. Also on hand were Chip Jett, Phil Gordon, ESPN poker commentator Norman Chad, Jeff Lisandro, Cyndy Violette, James Van Alstyne, Barry Greenstein, Mel Judah, Tony Ma, Perry Friedman, Sabyl Cohen, Chris Grigorian, Davidson Matthew, Alex Adams, Miami John Cernuto, Barbara Enright, Allen Kessler, Todd Brunson and Doyle Brunson.
Doyle Brunson was in top form on Thursday, consistently building his stack, and arrives for Friday's action tied for 39th among the 185 survivors. Son Todd was less fortunate; he missed a pot when his trip kings were topped by an opponent's ace-high flush, and went out when Kirill Gerasimov turned rolled-up sevens into a full house and Brunson's rolled-up queens went unimproved.
Scotty Nguyen fared much better in this event after his early elimination in the $5,000 NHLE game. He took a pot early on from John Spadavecchia and kept the positive energy flowing. In fact, he might have channeled a little psychic energy. In a showdown where Nguyen bet every street, Nguyen's opponent deliberated after the seventh. Nguyen said, "You're thinking of calling me with an ace-high baby?" His opponent smiled and said, "You're exactly right." His opponent's ace stood and Nguyen had the low, so they chopped the pot. "I know what you've got every time, baby," Nguyen laughed. The psychic powers might have waned—Nguyen took a few hits, but moved upward, finishing the opening day in 27th.
Chris Grigorian made it to day two a half-pot at a time, splitting several pots late in the day to make steady but slow progress. Earlier in the evening, he was nearly down to the felt with 125 chips, but tripled up on three different hands to rebuild his stack. He goes into Friday's play mid-field and looking to improve his count.
ESPN's Norman Chad was on call to interview the winner of the $50,000 H.O.R.S.E. event, but his worries about doing double duty were diminished after he took several hits, one in a four-way pot with Phil Gordon, that eliminated him from this event and left him waiting for the H.O.R.S.E. duties --- which didn't come about until well into the morning hours when that event was decided. Gordon met the same fate a few hands later, exiting shortly after midnight. Thor Hansen, Shannon Elizabeth, Thomas Wahlroos, Jennifer Harman, Melissa Hayden and Ted Forrest also failed to survive the day's action.
Chip leaders going into Friday's action are:
Yueqi Zhu — 21,400
Charlie Ng — 19,200
Ron 'Grumpy' Ware — 18,800
Tommy Hang — 18,600
Dan Heimiller — 18,100
O'Neil Longson — 17,900
Papa Levy Salah — 17,000
Rob Haney — 16,800
Harry Kazazian — 16,800
Eric Buchman — 16,500
Visit PokerNews.com's 'Live Reporting' of Event #46, $1,000 Seven Card Stud Hi-Lo, for the latest reports. Play resumes at 3pm PDT on Friday.