WSOP Updates – Event 48, 2-7 Triple Draw – Field Narrows as Shoreman, Amit Lead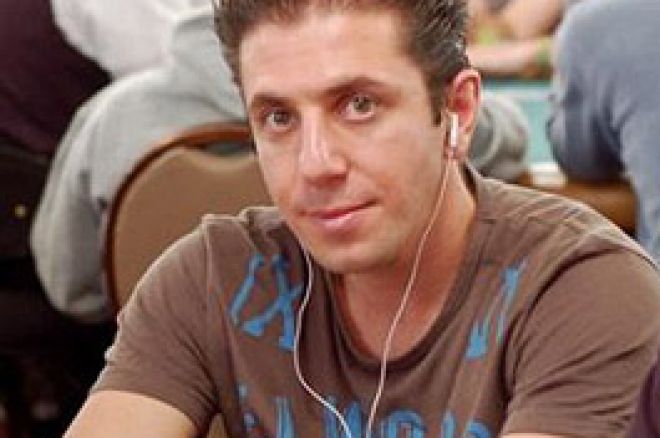 With a $1,000 buy-in and $1,000 rebuys, #48, Deuce-to-Seven Triple Draw w/Rebuys, guaranteed action. The 209 entrants included top pros such as Chris Jesus' Ferguson, Todd Brunson, Jennifer Harman and John Juanda, and generated 546 rebuys and add-ons, for a total prize pool of $721,804, with 24 places paying. 24th place pays $5,414 and first place is $227,005. Triple Draw lowball has roots in the southern U.S. but has spread worldwide, as evidenced by a field including Ram Vaswani, Thor Hansen and almost the token Southerner, Hoyt Corkins.
Other notable players on Day One included Andy Bloch, David 'Devilfish' Ulliott, Jeff Madsen, Terrence Chan, Daniel Negreanu, Justin 'ZeeJustin' Bonomo, David Sklansky and Greg Raymer. Billy Baxter was also in the event, as Triple Draw returned to the WSOP after being absent in 2006. Of Baxter's 7 WSOP bracelets, all are in some variant of lowball. He has one bracelet in Razz, another in A-5 lowball, and five in 2-7 Triple Draw. This would not be Baxter's year for an eighth lowball bracelet, however, as he joined Todd Brunson, Cyndy Violette, Nam Le and other pros eliminated on Day One.
The tournament structure was very specific on when players could rebuy. Players had the option of taking a double buying immediately upon sitting down, or could rebuy any time they had fewer than 2,000 chips. At the end of the rebuy period, players could add-on for one or two buy-ins, and if a player busted right before the end of the rebuy period, they had the option of taking both a double rebuy AND a double add-on, to jump back into the action with 8,000 in chips.
For readers unfamiliar with the variant, 2-7 ("Deuce-to-Seven") Triple Draw is a high-action game where players are each dealt a five-card hand. There is a round of betting, then players may draw to improve their hands. The best possible hand in 2-7 Lowball is 7-5-4-3-2, as aces always play high and straights and flushes are counted against you in terms of hand strength. After the first draw, there is another betting round, then a second draw. Players with good hands may elect to stand pat at any time, taking no cards. There is a third betting round, then a third draw, then a fourth and final betting round. With so many draws, the potential exists for all the cards in the deck to be put into play in one hand. If that happens, the dealer burns a card and the discarded and folded cards are shuffled back into the deck. The 2007 WSOP 2-7 Triple Draw event is played in a limit format.
The 5pm start date and rebuy format guaranteed that many players would survive to Day Two, and over 100 of the 209 entrants did. Other notable eliminations on Day One included Jennifer Harman, Barry Greenstein, Phil Hellmuth and Max Pescatori. The event was originally scheduled to complete in two days, but with a huge returning field in a limit tournament that doesn't restart until 4pm today, it's unlikely that the event will finish in the time allotted. When players resume action, Jon Shoreman will hold the lead, with the top ten chip counts looking like this:
Jon Shoreman – 69,800
Rafi Amit – 48,500
Anthony Lellouche – 41,600
Eugene Ji – 35,200
Ben Armstrong – 34,300
Christopher Lamell – 32,800
Victor Ramdin – 32,400
Brian Haveson – 30,700
Michael Binger – 30,700
Chad Joseph Brown – 29,900
Other notable players returning for Day Two include John Juanda, who has a bracelet in A-5 Triple Draw Lowball, Chris Fargis, who won the 2005 $10,000 buy-in Triple Draw event at the WSOP Circuit Event in Tunica, and 2004 WSOP Main Event Champion Greg Raymer, looking for his second World Series Bracelet, and Thor Hansen, just outside the top ten. The field also includes mixed-game specialists such as Dewey Tomko, Amnon Filippi, Daniel Negreanu and Steve Zolotow.
Join PokerNews.com's 'Live Reporting' of Event #48, $1,000 Deuce-to-Seven Triple Draw (w/ Rebuys), at 4pm PDT for live updates of Day Two.