2007 WSOP Updates - Event #6, Day One – Tam 'Tommy' Hang Dashes to Lead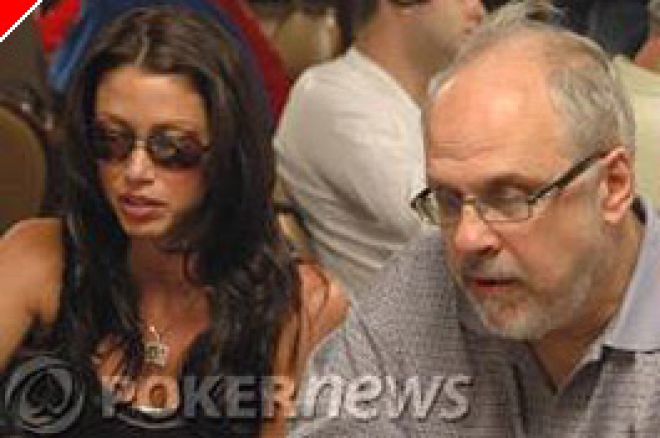 The 2007 World Series of Poker continued to build steam with the beginning of the three-day, $1,500 Limit Hold'em Event #6. Featuring a professional-filled event with 910 players, tournament play went late into the night as the field was whittled down to 90 players, with all of the returning players making the money.
The day began with fireworks as some of the biggest names in poker got in on the action early. WSOP bracelet winner Mark Seif was the first big-name pro to bust when he lost two consecutive hands, and was soon followed by Phil 'Poker Brat' Hellmuth, who fought a good fight but eventually succumbed to tablemate J.J. Lieu's relentless pressure early during play.
While many might expect a limit event to move slower than its no-limit counterparts, the opposite proved to be true, as a number of pros tried to make moves early so that they could play in the 5pm, $5,000 Pot Limit Omaha (w/rebuys) if they busted.
WSOP bracelet winner T.J. Cloutier had possibly the wildest day of any player, as he went on a rollercoaster ride that saw him pushed to the brink of elimination several times. Although he nearly busted several times, Cloutier would have his chip stack resurrected as he hit key hands to survive the early chaos. Despite the effort, Cloutier would go on to bust without making the money.
Although there were plenty of star players in the field, it was the tournament's rapid shrinkage that best typified the day's action. Despite losing a large percentage of players early in the event, the action did not slow down until around 11:45pm. At this point the players appeared to tighten up in hopes of making the money, but this trend didn't last long, with several players making late moves to ensure their position for the event's second day of play. The leaders at the end of Day One:
Tam 'Tommy' Hang — 94,000
Bennett Kleinberg — 76,500
Mike Pickett — 75,500
Brock Parker — 72,000
Charles Indyg — 69,500
Mark Jones — 68,500
Stephen Rothstein — 66,500
Brandon Wong — 63,000
Derek McCoy — 62,000
Christopher Lamell — 61,500
Many well-known players remain, including 'Minneapolis' Jim Meehan, David Chiu, Minh Nguyen, and David Sklansky. Despite the fact that the 90 returning players are guaranteed to make at least $2,360 for their efforts, fans can expect play to once again move very quickly, because there are a number of short stacks and there is only a slight separation in chips for the top 20 players. With a gold bracelet and $280,715 first-place cash on the line, expect players to pull out all the stops as the march toward poker immortality continues later today.
Make sure to check back with Pokernews.com at 2PM (PST) to catch the continuation of the $1,500 Limit Hold'em (Event #6) 'Live Reporting' and the push to the final table.