2007 WSOP Updates - Event #7, Pot Limit Omaha (with re-buys) – Juanda Tops Star-Studded Leader Board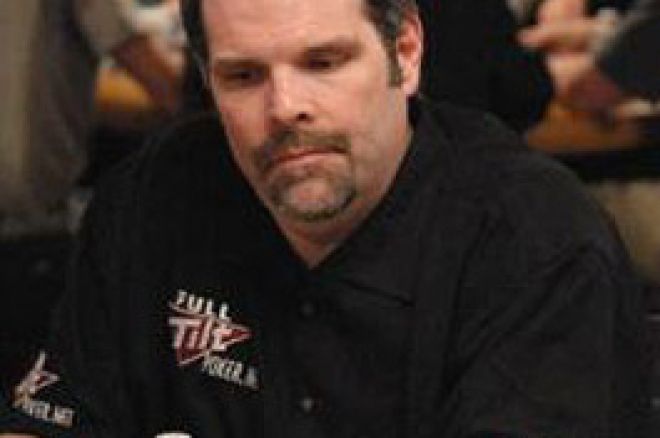 The World Series of Poker is well-known as a place for those who love to gamble and that was never more evident than at the start of Event #7, the Pot Limit Omaha (with re-buys) tournament. Featuring a field of 145 of poker's top players, the Day One action moved at a rapid-fire pace.
Due to the re-buy structure and the big buy-in, the $5,000 tournament brought out a star-studded line-up of players that featured many of the game's biggest names. Joining the action were Mike Sexton, Steve Zolotow, Dan Shak, John D'Agostino, Daniel Negreanu, John Juanda, Scott Fischman, David Williams, Brad Berman, Roland de Wolfe, Thomas Wahlroos, Humberto Brenes, Minh Ly, Mike Wattel, Padraig Parkinson, Dewey Tomko, Mark Vos, Danny Alaei, Lee Watkinson, Ram Vaswani, Barry Greenstein, Hassan Habib, Darrell Dicken, Jen Harman, Jordan Morgan, Brian 'sbrugby' Townsend, Max Pescatori, Chip Reese, Erik Seidel, Chau Giang, Vanessa Rousso, and Sammy Farha.
Thanks to the sheer number of top players participating, the table lineups produced some of the toughest matchups in recent WSOP history. It seemed that everywhere players turned, they bumped into another star. One notable table hosted Vanessa Rousso, Sammy Farha, Chau Giang, Eric Seidel, Phil Hellmuth, and Gabe Thaler, while another featured Johnny Chan, Gus Hansen, Dewey Tomko, Mike Sexton, and Jesse Jones.
Play began at a frantic pace as players tried to catch the right cards and make moves early on. Known as a game of re-draws, this event gave fans plenty of big winning hands like Sam Farha's quad-queens win over Phil Hellmuth, and Andrew Black's quad-sixes victory over Daniel Negreanu.
In a nod to the exiting action and monster prize pool generated by the 421 re-buys ($2,891,000), WSOP Tournament Director Jack Effel informed the players that the tournament would be pushed to a three-day event instead of the original two-day tourney as originally planned. With a bracelet on the line and an $825,956 first-place prize, players appeared happy with the decision to extend the play.
The tournament action moved quickly despite the announcement and didn't begin to slow until after the final add-ons were given. It was at this point that players began to tighten up and make more strategic decisions rather than gamble on random hands. Despite trying their best, even the game's mightiest players fell victim to the tough action of Day One, ending the bracelet hopes for the likes of Phil Ivey, Sammy Farha, Vanessa Russo, Daniel Negreanu, Layne Flack, and Phil Hellmuth.
Here's the top ten in chips at the end of Day One:
PLAYER — CHIPS
John Juanda — 310,000
Larry Jonsson — 288,000
Humberto 'The Shark' Brenes — 265,000
Andrew Black — 230,000
Bill Edler — 200,000
Sherkhan Farnood — 196,000
Burt Boutin — 190,000
Ben Grundy — 160,000
Kirk Morrison — 159,000
Danny Fuhs — 156,000
With a number of top players like Eric Seidel, Mike Sexton, and Johnny Chan left in the hunt, poker fans can expect plenty of fireworks on Day Two. Make sure to check in with Pokernews.com at 3pm PDT for all of the Event #7 Day Two live reports as the field makes the push for WSOP gold.