WSOP Updates - Event #8, Day Two - Vahedi, Gracz Ride High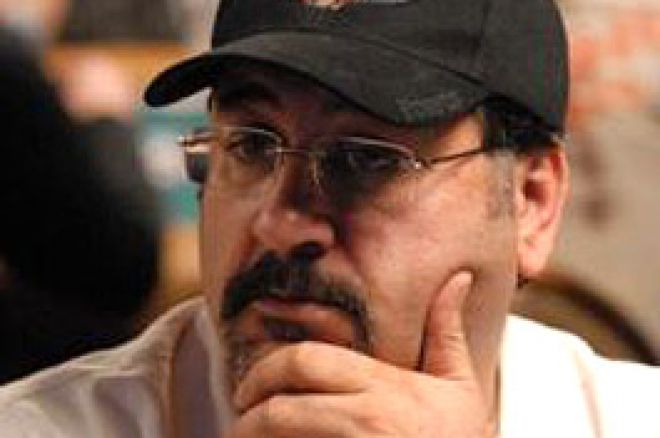 Day Two of Event #8 ($1,000 No Limit Hold'em with re-buys) featured an Internet-player dominated field as 81 players returned to the Rio for the tournament's 2pm PDT start. Thanks to the money bubble bursting late on Day One, all players were guaranteed at least $5,826 for their efforts, but as with any WSOP tournament, the remaining field had its sights set on a gold bracelet and the $585,774 first-place prize.
The story of the day was the field's large number of top online players in action. Internet hotshots Sorel 'Imper1um' Mizzi, Shane 'Shaniac' Schleger, Tim 'TMay420' West, Steve 'MrSmokey1' Billirakis, Todd 'Dan Druff' Witteles, Dario Minieri, Jason 'strassa2' Strasser, Brett 'Gank' Jungblut, Mark 'Newhizzle' Newhouse and Steve Paul-Ambrose all saw plenty of hands on Day Two.
Jungblut, Minieri, Mizzi, Strasser and Schleger made impressive moves early on, but only Mizzi, Strasser, and Schleger would go deep in the day's action. Unfortunately for Mizzi and Strasser, their days would end (finishing 17th and 12th, respectively) with only a cash reward; only Schleger of the above would make the final table and continue his quest for WSOP gold.
While the media focused on the strong Internet contingency of players, several well-known "live" players proved that they had the fortitude to survive the day's intense action. Leading the way and making his first final-table appearance at this year's WSOP is the cigar-chomping Amir Vahedi, with 1,300,100 in chips. Vahedi's closest competitor is no stranger to WSOP final tables, either, as Michael Gracz makes his first final table of this year's WSOP with 880,000 chips.
In the oddest development of the day, Vinny Vinh never arrived and was blinded out of the tournament. Unfortunately for Vinh, he had a healthy stack at the start of the day (approximately 200,000 in chips) and missed out on a great chance to make it deep into the tournament.
The final table, with chip counts:
SEAT — PLAYER — CHIPS
Seat 1: — Michael Chu — 605,000
Seat 2: — Shane 'Shaniac' Schleger — 299,000
Seat 3: — Tommy Vu — 663,000
Seat 4: — Dolph Arnold — 499,000
Seat 5: — Maciek 'Michael' Gracz — 880,000
Seat 6: — Robert Aron — 310,000
Seat 7: — Jan Von Halle — 225,000
Seat 8: — Barry Cales — 551,000
Seat 9: — Amir Vahedi — 1,300,100
Vahedi and Gracz are the only players to have won WSOP bracelets prior to this final table and fans can expect them to apply a lot of pressure to the less experienced players early on. Vahedi and Gracz both are chasing their second WSOP bracelets. Check back today with Pokernews.com for all the action of the final table at 2pm PDT.