Florida Poker Room Temporarily Shut Down Over Stakes Issue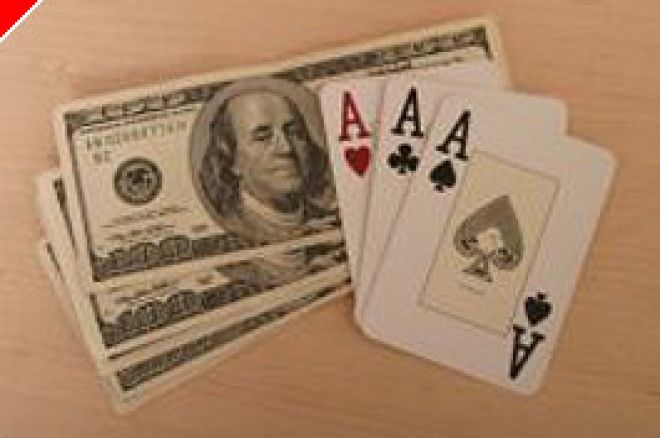 Ultra high-stakes poker at Florida casinos enjoyed a short-lived, five-day run before authorities stepped in and applied a stricter interpretation of that state's new law allowing for an increase in legal poker stakes.
The law allowing poker to be played for stakes higher than $1/$2 went into effect July 1, when hundreds of players lined up for a 12:01 kickoff to poker at several Florida locations. Under the interpretation of the new law as used by the casinos, players could not be forced to buy-in for more than $100, but could play for as much as they wished. However, after four days, and perhaps spurred by complaints from the state's powerful parimutuel (horse- and dog-racing) interests, the casinos were told that the $100 figure was a maximum buy-in, and that no players could buy more than that in chips at any time.
The specific passage from the law that caused the confusion reads as follows:
"A cardroom operator may conduct games of Texas Hold-em without a betting limit if the required player buy-in is no more than $100."
The casinos — including the Seminole Hard Rock Casino in Hollywood, one of the locations where the July 5th crackdown by authorities occurred, at roughly 5pm EDT — interpreted "required" in the above passage to indicate that they could not run tables that required patrons to buy-in for more than $100. For instance, a table with a $250 minimum buy-in would not be allowed. However, no maximum buy-in applied under that interpretation, with the result that games with five-digit stacks of chips were noted on several tables during the last few days.
However, the authorities have now clarified that under their interpretation, the $100 figure represents the maximum amount that any patron could purchase in chips at any single time. When contacted, a Seminole Hard Rock employee confirmed the $100 cap, and also acknowledged that players could only re-buy up to the $100 level, leaving no possibility for multiple and frequent re-buys as a way around the new cap. Currently, $1/2 and $2/5 NL games are being dealt.
PokerNews.com's Justin Shronk also contributed to this report.