National Poker League Set for London Debut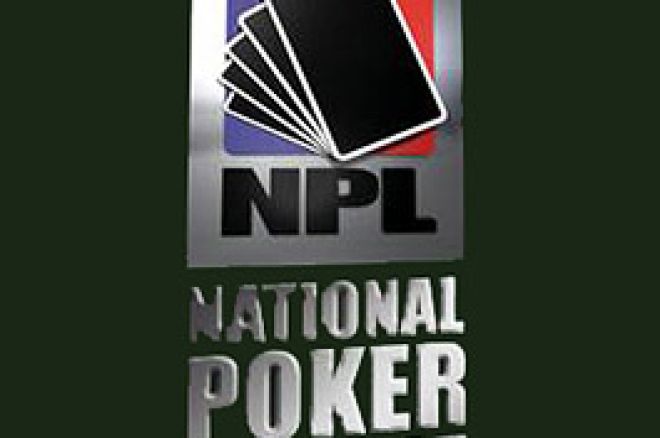 With its August 12th opening date approaching, the inaugural UK Open is poised to introduce its parent tour, the National Poker League, to the poker world. The UK Open will be held at London's famous Loose Cannon Club, starting with several days of preliminary events and satellites and culminating in the main event's final table, which will be held on August 18th.
The UK Open is the first event on the NPL's 2007 World Circuit Tour, with other stops already planned for the Philippines, Australia and the United States. The 2007 World Circuit Tour wraps up with the Vegas Open in early December.
The UK Open also begins the NPL's planned televised coverage, a major draw to big-name pros and fans alike. "We are extremely pleased that the Loose Cannon Club has partnered with the NPL to host our first international televised poker tournament in Europe" said Sam Riddle, the president of NPL's Television Division. "We will be filming throughout the qualifying rounds and producing six one-hour episodes of the UK Open," according to Riddle.
Overall, The NPL is currently scheduled to produce a total 26 television episodes for international broadcast throughout U.S., Canada, Europe, Asia and Latin America television markets. The NPL series expects to reach over 100 million households via their U.S. and global broadcast partners. The entire 26 one-hour episodes will be filmed in high definition and will also feature entertaining and engaging player interviews, tips and other useful information for poker players and fans. American poker fans can catch the new NPL 2007 World Circuit Tour events on many CBS stations, plus WGN (Chicago/national cable) and on iNHD cable channels.
Players interested in attending the UK Open should be mindful of the British law that requires non-member players (referring to the host Loose Cannon Club) to register at least 48 hours in advance. UK Open players will be granted "guest membership" status for the tournament, provided the 48-hour pre-registration process is observed. More information on the Loose Cannon Club is available at www.loosecannonclub.com.
In addition to the first prize, the champion of the inaugural UK Open also receives a beautiful NPL 2007 UK Open winner's cup, the event trophy. Festivities also include the August 16th silent auction designed to benefit the London-based Great Ormond Street Hospital Children's Charity, with many valuable and poker-themed prizes up for the bidding.
More information on the National Poker League and all the events on its schedule is available at www.nplworldpoker.com.